If you are a landlord and want a steady income from your rental units, you need to facilitate your tenants. If you have more payment options, your tenants will find it easier to pay the rent. You will get payments in time, and your tenants will be at ease, thinking about staying in your house for long. When we talk about payment methods, credit card payments are getting popular.
If you allow your tenants to pay through credit cards, you have to get ready to enjoy some advantages and face some drawbacks. If you accept payments through credit cards, tenants can pay your rent; even they don't have a sufficient amount in their account. There will be no need to wait for rent or send reminders. However, you have to face the risk of charge-backs.
Many experts recommend accepting payments through credit cards. In some cases, you have no choice but to accept credit card payments. For instance, during COVID Pandemic, many states in the United States forced landlords to accept payment through credit cards to avoid physical contact through currency notes. Payment through credit cards on various platforms has made things simpler for people. Here we discuss some advantages and disadvantages of credit card payments, which will help you make the decision easily.
Advantages of accepting credit Cards
If you accept payments in cash or check, opening up for a credit card may not be acceptable for you. But following advantages may change your mind.
Facilitate your Tenants: If you accept credit card payments, it will be a great relief for your tenants. Nowadays, most people pay utility bills through credit cards, so if you allow them to pay their rent through the same mode, it will be a facility. They will pay the rent with other bills, and it will not be a burden on them.
Get rent in time: If the tenants have insufficient cash, they cannot pay rent. But if you give them a credit card option, they will pay the rent in time. It will save them from paying a late fee, and they have to worry about the credit card only.
Tenant pays the extra fee: When a tenant pays rent through a credit card, they have to pay the extra money, 2 – 3 %, on each payment. But the tenant will pay that extra fee; you will not be charged with anything extra.
Save your time: You don't have to go to the tenants to collect rent when you are open for credit card payment. Usually, landlords collect cash and deposit it back in banks too. It takes a lot of your time. When you accept credit card payments, money is deposited directly to your bank account, saving your time.
Disadvantages of accepting credit card payments
When we talk about accepting card payments for rents, the system is not fully developed yet. There are some drawbacks, which you feel when you start using it.
Charge-backs: Credit card companies protect their customers. If a tenant pays the rent, but due to some reason, reverse the payment, they will get money back in account. You will lose the payment and have to pay the charge-back fee as well. This is the biggest disadvantage that forces landlords not to accept card payments.
Processing cost: All the payment systems have a processing fee. If you choose PayPal or any bank, you have to pay the fee using any of their services. Some service providers charge the fee from the tenant, but in some cases, landlords also have to pay, which can be an extra burden on you.
Difficult for new users: Some people are familiar with online apps and payments, while others are not aware of the proper use. If you have not used a credit card and other payment methods before, you may find it difficult.
Delay in payment: receiving cash is a matter of a few minutes, but credit card payments are not that fast. Every service provider has a different time, but it may take two to three days before receiving payment in your account. If you accept payment through ban drafts or checks, you will be familiar with this delay.
Reward opportunities
Usually, financial experts discourage the use of credit cards for rental payments. Landlords and tenants have to pay an extra fee, and tenant indulges in a debt net if they are jobless or is not getting payments from their business. However, now some reward opportunities are making things easier for both tenants and landlords.
Some third-party services are facilitating landlords and tenants to use a credit card to pay rent. These services waive the typical transaction fee and offer some rewards if you use their card for rent payment. Some services offer bonus points to their users if they pay rent. These services want to encourage common people to use credit cards for rental payment and make it a casual thing. When landlords are not charged extra fees, they also feel comfortable accepting payment through cards.
So, we can conclude that you have to facilitate your tenants for the uninterrupted income flow. Accepting payment through credit cards will be a big relief for them. You will get payment in time without visiting the tenant. Moreover, it is very safe to get money directly in your account instead of handling cash, which might not be safe in certain situations. When renters have different payment choices, they will feel relaxed and try to renew the lease. Instead of wasting your time to find new tenants, you can have the same ones for years. So, credit card payments might seem difficult or problematic, but they can be beneficial in the long run. You can start it on a trial basis, and if you feel that it's helping your business grow, you can use it permanently. It will be a good attraction when you add your home to a listing; you will be able to attract more people just by accepting credit card payments!
If you'd like to talk more about property management, or you need help with Everest Property Management, please contact us at Everest Realty.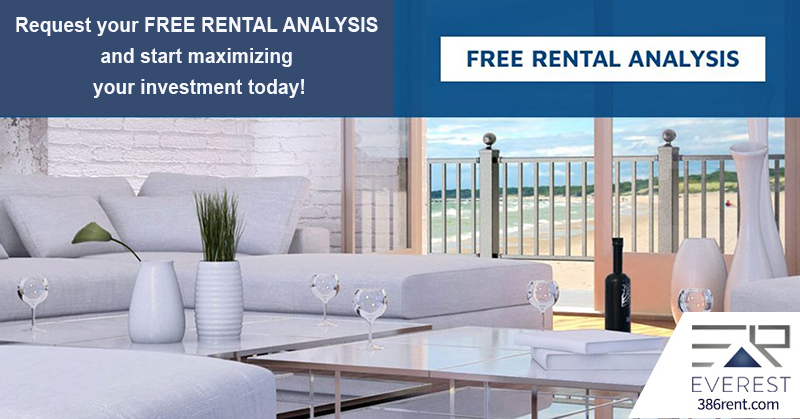 Property Management Service Areas