As a real estate investor in Florida, you know how important it is to have a reliable and efficient property management company. With so many options out there, it can be tough to choose the right one for your investment needs. That's why we've put together this guide to help you find the best property management company in Florida.
Why Property Management Companies are Crucial
When it comes to managing your real estate investments, you need a team that's got your back. Property management companies handle all the day-to-day tasks of running your properties, from advertising and leasing to collecting rent and handling any legal or financial issues that may arise. By taking care of these tasks, they free up your time so you can focus on other important aspects of your business. Plus, with their expertise and knowledge of the local market, they can offer valuable advice on how to improve your investment and maximize your ROI.
What to Look for in a Property Management Company
License and Certification: First and foremost, make sure that the property management company you choose is licensed and certified by the state of Florida. This is a legal requirement and helps to ensure that you're working with a reputable company.

Experience and Expertise: You want a company that knows what it's doing, and has a proven track record of success. Look for a company with plenty of experience managing properties like yours, and a deep understanding of the Florida real estate market.

Services Offered: Not all property management companies offer the same services. Make sure you choose a company that offers the services you need, whether that's advertising and leasing, maintenance, or financial management.

Fees and Charges: Of course, you also need to consider the cost of working with a property management company. Some companies charge a flat fee, while others charge a percentage of your rental income. Make sure you understand the fees and charges before you sign on.

Technology and Systems: In this day and age, technology is a big part of property management. Make sure the company you choose has the right technology and systems in place to streamline operations and improve efficiency.

Reputation and References: Finally, take a look at the company's reputation and references. Check online reviews, testimonials, and referrals to get a sense of what other people have to say about their experience working with the company.
Remember that property management companies play a crucial role in your success as a real estate investor. They are the ones who will be handling the day-to-day operations of your properties, so you want to make sure you choose the right one.
One of the best ways to find a good property management company is to get referrals from other real estate investors in Florida. Ask them about their experiences and if they would recommend the company they are currently working with. This can be a great way to find a company that is reliable and has a good reputation in the industry.
Another important factor to consider is communication. Make sure the company you choose has a clear and efficient communication system in place. This is important because you want to be informed of any updates or issues with your properties in a timely manner. You can also ask the company about their communication policy and how they keep their clients informed.
Finally, it's important to remember that property management is a long-term relationship. You want to make sure you choose a company that you can trust and work with for years to come. So take your time, do your research, and choose a company that is a good fit for you and your investment needs.
Conclusion
In conclusion, finding the right property management company in Florida can be a challenging task, but it's an important step in ensuring the success of your real estate investment. Consider the factors mentioned above, get referrals, and take your time to make the right choice. With the right property management partner, you can focus on growing your business and achieving your investment goals.
If you'd like to talk more about property management, or you need help with Everest Property Management, please contact us at Everest Realty.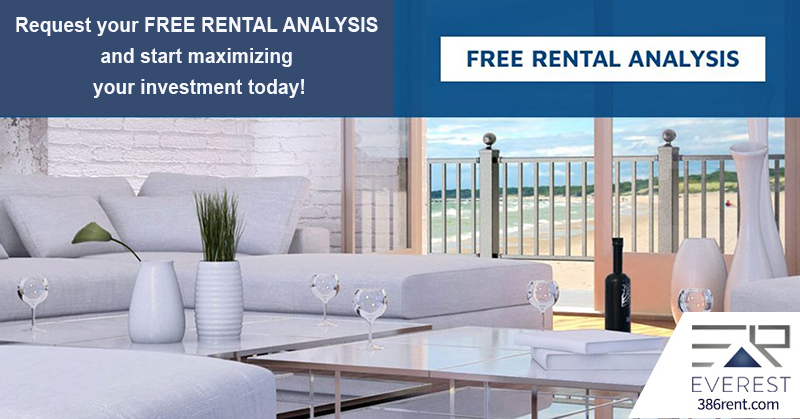 Property Management Service Areas