If you have seen shows like Windy City Rehab and Desert flips, you must be aware of the term flipped houses. Flipped houses are properties that investors buy, renovate, and then resell at a much higher price. This covers the cost of renovation and also leaves them a hefty profit behind. These income properties are mostly sold for less than market price because of their shabby condition.
Famous shows and a considerable amount of profit is why real estate investment strategy of house flipping is increasingly popular. Did you know that, according to ATTOM Data Solutions, around 245,864 condos, as well as single unit homes, were flipped in 2019 in the USA?
So, if you are looking to invest in real estate to rent-out, there is a high chance that you will come across a flipped house sooner or later. Read till the end to know more about flipped houses and how to recognize the tell-tale signs.
Recognizing The Tell-Tale Signs Of A Flipped House:
Every house has a story, and if you know where to look, you can easily tell the history of the house. Similarly, a flipped house has many signs that scream and clearly indicate renovation. Here's where to look, the following signs are easy to read and are a sure way of letting you know whether you are buying a flipped house or not.
Lack Of Inhabitants:
Fifty percent of the house you will see would be vacant. Now, your real estate agent will tell you the reason for it, like they are traveling, its inheritance, etc. But don't take their wood for it. Most of such houses are flipped, and a bit of background check will reveal the actual truth about the place being vacant.
Finished To Perfection:
Although, many people, when selling their house, add a new coat of paint and also renovate bits and pieces to make the house presentable to their potential buyers. But a flipped house is one that has everything finished and polished. A flipped house has glossy flooring, new tiles, fresh paint, as well as glittering granite countertops and glossy kitchen cabinets.
Everything Is Perfectly New And Impeccable:
From the appliances to the furniture to the window treatments to even the fixtures around the house is new, and this is a dead giveaway of the fact that this house is flipped. There are two conditions for a house that is highly maintained.
It's a flipped house
It's a newly built house, and you will be the first owner
In most cases, it's the former than the latter. Don't hesitate to ask the agent why the house seems so new.
Staging:
Most flipped houses hold an open house; staging is a must for almost all flipped houses. If the house is immaculately staged, you should ask if it's flipped or not. So, keep your eyes peeled for the tell-tale signs of flipped houses when you attend an open house.
Old structures:
Investors never touch the old systems of the flipped house; this would cost them too much and eat away the profits. So, if you want to know whether the house is flipped or not, all you need is to check the basement, pipes, and boiler room.
Transaction History:
A reputed and trustworthy realtor will get you the transaction history of the house without any issue. Check how long has it been since the last transaction. If it's only been a year, the house is flipped for sure.
There is no problem or issue in buying a flipped house, but you should be aware of certain things. Read the following to know things you should take into consideration before purchasing a flipped house.
Prior Condition:
A house before being flipped stays vacant for a long time. The bank owns most of such dwellings, and they remain empty until an investor decides to invest in it and renovate it for profit. Such houses develop many problems when they are vacant. The majority of these problems are termites, pests, structural issues, leaks, and faulty plumbing. So, knowing the actual condition of the house will help you combat these issues in time.
Investigate THE FLIPPER:
Like everyone in the real estate business, flippers have a reputation too. The market is flooded with flippers, but it's unfortunate that only a handful of them are honest and reputed. So, before buying a flipped out, you should run background checks on the flipper and his past dealings. You would want to check the past experience of the flipper, references as well as the contractors they usually hire for renovating the house.
Home Inspection:
A home inspection is a must procedure when you are buying a house. And if it's a flipped house you are buying, then it's a step that is of utmost importance. A home inspection helps you see whether the renovation is up to the mark or whether the flipper has done a shoddy job. Don't be blinded by the new paint and other superficial improvements. The following are the areas to cover when conducting a home inspection on a flipped house.
Electrical wiring
Plumbing
Heating
Ventilation
Window treatments and doors
Fireplaces
Basement and Attic
Your inspection should also include a mold, termite, and sewer inspection. It's better to be safe than sorry.
Ask For Permits:
Most flippers, when renovating old places, add patios, decks, pools, and fireplaces to make the place look attractive and modern. But did you know that these add-ons require a permit? Buying a house that is flipped and has no permit will lead you to bare serious penalties. Apart from penalties, you will be ordered to demolish the add-ons. So, make sure you conduct a full inquiry with the help of your local and obtain all permits issued earlier for upgrades and add-ons.
Bottom Line:
Flipped houses can be tricky; make sure you have all the information regarding the above-mentioned factors. Stay vigilant and ask a lot of questions when buying a flipped house; this will save you from a lot of hassle in the future.
If you'd like to talk more about property management, or you need help with Everest Property Management, please contact us at Everest Realty.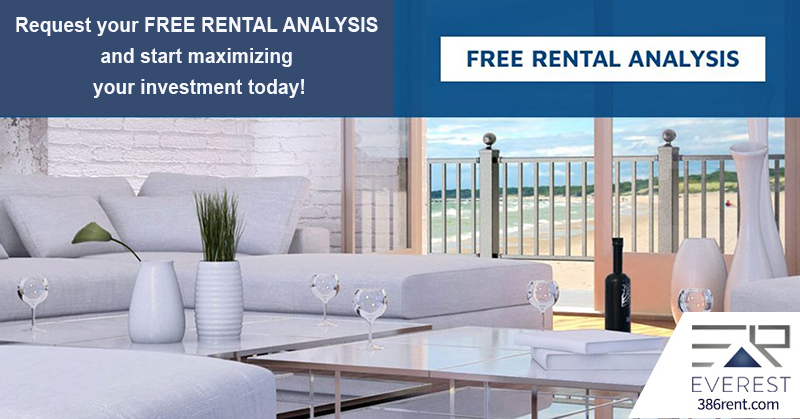 Property Management Service Areas