When you start your real estate journey, you need to take loans. Here are very few people who have enough money to buy houses; the majority of the people find a lender to buy a house. Once you have a loan, you can buy a house and later, you can think about flipping it. But convincing a lender for a loan on easy terms and conditions is the key. Here we are discussing a few things about house finance and flipping.
Be prepared for expenses involved in house flipping
Before you plan about your finances for house flipping, you need to get proper information about the expenses involved in this venture. Get ready for the problems which might come your way. Plan your budget very carefully; there can be some expected expenses while some others can be unexpected too, you must get ready for both.
You have to convince your lender what things you want to fix in the house and the money you need. If you satisfy your lender, it will be ready to work with you in the future as well. Some common expenses during house flip can be as follows.
Insurance of homeowners: This is very important before you start house flipping. Insurance saves you from bearing expenses of property damage and any other loss. Before flipping the house, you need to review insurance with your lender. It is more important if the property is old for unoccupied for a long time.
Repair and maintenance: Maintenance is always an integral part of a house flip. However, the cost of maintenance and repair activities can vary, depending on the materials, equipment use and extent. Some other added costs can be the cost of demolition and the removal of waste.
Cost of utility services: Many house owners ignore the cost of utility services, leading to problems related to finances later. You have to pay for the utility services like gas, electricity, sewerage and water supply. You can get information from related offices that how you can cut limit your utility bills before flipping the house.
Unexpected expenses: we have mentioned some common expenses involved in all house flipping projects. But there can be some unexpected expenses, and if you don't have money for them, you can be in deep trouble. So, when you plan your budget, keep some money for these unexpected finances.
Where can I get a loan?
Once you have calculated your budget, now next step is to get a loan according to your expenses. Banks are the most common lenders. They consider different things before approving loans; credit score, income, and loan history are common to consider. They want to make sure that you will pay them back. If you have a bad credit score, things can be difficult, but some lenders will be ready to give you a loan at a high-interest rate.
Private lenders: if you have bad credit, private lenders are the best option for a house flipping loan. They don't have strict terms and conditions like banks. They don't follow government rules and have their regulations. Usually, their charges are high, and they approve loans faster. So, if you have a low credit score but want to start your journey in real estate, private lenders are there for you.
Home equity loan: Most people get this loan to buy a second home, but the same loan can also be used for house flipping. Refinancing your current mortgage can also help you. You can get these loans and pay them back in monthly installments.
Hard Money lenders: You can get short-term loans from hard money lenders. They provide loans for the real estate business and have a very focused approach. You have to pay these loans within a year or so. Private lenders also work according to their own rules and regulations and are not involved with any government agency. Usually, the interest rate is very high on these loans; it can be as high as 15%.
Join Hands with another flipper: You can work with another flipper to arrange finances for your home. It has various advantages; for instance, they might have money to invest in flipping houses or access a reliable lender. However, make sure you sign a proper agreement before you start working.
Collaborate with real estate agents: Real estate agents are well aware of all the rules of this trade. They are now the lenders who offer easy loans. They can also help you find houses that can be a great investment in the future. However, find a reliable agent, and for that, you can search profiles of different property agents.
How to get a loan?
Every lender has different rules and terms and conditions, and they judge you on different standards whether you are eligible for a loan or not. Almost all lenders consider your credit score, the down payment you are ready to make, your credit history, source of income, and residential history. It would help if you met the minimum criteria to get a loan. Every lender wants to ensure that you will pay the money back.
Some lenders will also ask about the budget and how to spend the money. You can tell them that you need the money to repair the house, as you want to increase the resell value of your property. This discussion will ensure the lenders know you are aware of the serious aspects of house flipping.
Whether you have a good credit score or a bad one, consider all your options. You can check different lenders, the interest rate and other requirements. Compare them carefully, choose a lender, and convince them for the loan. However, private lenders can be your only option if you have a bad credit history.
Verdict
Flipping a house is not as easy as it seems; many factors are involved in this venture. Plan your budget carefully, considering all the expenses. After that, arrange finances for house flipping.
If you'd like to talk more about property management, or you need help with Everest Property Management, please contact us at Everest Realty.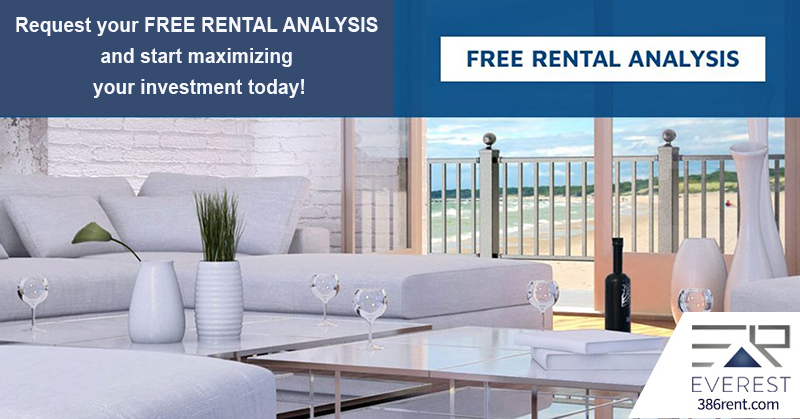 Property Management Service Areas