As the new year unfolds, the concern about mortgage rates looms large in the minds of many individuals, including homebuyers, property agents, and investors. Everyone is eager to unravel the trajectory of mortgage rates in the coming months to strategically plan their next moves in the ever-evolving real estate landscape.
The Trajectory of Mortgage Rates: From 2022 to 2023
In 2022, the mortgage rate for a 30-year fixed loan reached a peak of 6.6%. For a 15-year fixed-rate loan, the mortgage rate hovered around 6%, before climbing to 6.4% in January 2023. By the close of the first month of 2023, the rate had descended to 5.9%, marking a slight decrease in mortgage rates. However, rates for the previous year were higher than initially projected. Experts predicted a close of around 5% by the end of 2022, but it ended up near 7%. This deviation could be attributed to the War in Europe, which led to a surge in inflation, in turn impacting all sectors, including the real estate market. This escalation of interest rates was a defensive move against rampant inflation.
Real Estate Market: The January 2023 Picture
The conclusion of 2022 witnessed a slump in home sales, predominantly driven by elevated mortgage rates. The fall in sales was approximately 7.7%, marking a ten-month trend. The inflation surge further compounded this downturn.
Looking at 2023, expert opinions are diverse. Some forecast an increase in mortgage rates, potentially as high as 8%. Conversely, others anticipate a calming market and the stabilization of mortgage rates. But it is crucial to note that the federal agency can hike the mortgage rate at any given time during the year.
Winter, traditionally a sluggish season in the real estate market, sees sales drop by an average of 8%. Nevertheless, it offers enticing opportunities for investors, with properties listed at lower asking prices. High mortgage rates have previously deterred investors, but those capable of full cash payments could secure lucrative deals. For those dependent on mortgages, it is vital to monitor mortgage rate trends before committing. Experts generally recommend a period of waiting, allowing the market to stabilize before plunging into real estate investments.
The 2023 Real Estate Market: What to Expect
Federal agencies are striving to tackle the high inflation rates, often resorting to increasing interest rates. But such measures can hint at an impending recession, fostering uncertainty and discouraging mortgage applications.
Currently, with the cooling market and falling prices, high mortgage rates are still a deterrent for prospective buyers. Analysts predict a 4% drop in prices in the first quarter of the year, not indicative of a market crash but rather a stabilization phase.
Those holding out for a significant drop in property prices may need to bide their time. Initiating property searches could commence once mortgage rates stabilize. Buying property poses a formidable challenge, considering not just mortgage rates, but inflation rates as well.
Affordable housing isn't solely about property prices. It also involves the property's specific location. Additionally, the pandemic has ravaged most sectors, and everyone is in the recovery phase. Achieving financial stability will take time and will not be easy.
Navigating the Real Estate Market: Advice for Investors
With the market cooling down and property prices gradually decreasing, high-interest rates are hindering investors from purchasing new properties. However, if a promising investment opportunity arises, it is advisable to seize it.
Performing thorough analysis and research is crucial before investing in any property. It is essential to verify the property's worthiness for your investment. Seeking expert advice if needed is recommended, but hasty decisions are discouraged.
Different Strategies for Diverse Markets
Understand that each real estate market is unique, requiring tailored investment strategies. You cannot emulate someone else's success formula; you need to gain your own experience. Markets respond differently to various types of properties. For instance, regulations for rental properties differ from those for flipping properties.
Preparing for Property Investments
To analyze the current market situation, you can leverage a wealth of data. However, this information may not always be accessible to the average investor. Online platforms can serve as valuable tools in this regard. These platforms provide useful data to their users but ensure you opt for a reliable platform. They can assist you in locating properties in your preferred areas and identify ideal locations for rentals and commercial usage. Opt for a platform with an extensive, regularly updated database to streamline your research and analysis process. This way, you can quickly identify the right property, gaining an edge over competitors.
These tools aren't just beneficial for location scouting; they're also handy for projecting returns on investment. You'll be able to pinpoint the best deals in rental properties, commercial properties, or any sector you're interested in. These tools can be particularly beneficial for novice investors. A sound investment decision can guarantee a steady cash flow – a boon in the current climate of high inflation and mortgage rates.
The Final Word: Navigating High Mortgage and Inflation Rates
Though mortgage rates and inflation are high, the real estate market remains a viable arena for investment. The key is to proceed with meticulous planning. Undertake comprehensive research if an investment opportunity presents itself. Use online tools and seek expert advice before finalizing any deals. With home prices currently low, securing a deal now could prove to be highly beneficial for your future endeavors. Remember, in the ever-evolving landscape of real estate, diligence, research, and patience are your best allies.
If you'd like to talk more about property management, or you need help with Everest Property Management, please contact us at Everest Realty.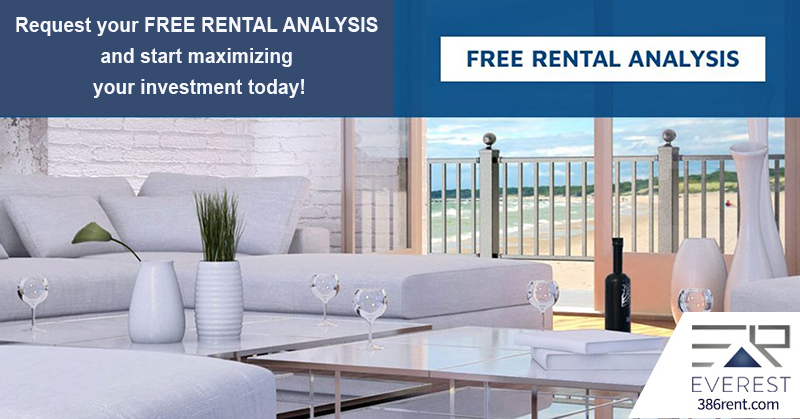 Property Management Service Areas