Housing inventory has witnessed a decline in the past few years, which has changed the housing market around the world. This year, investors are asking this question, if housing inventory will recover this year or not? Here we are discussing the status of housing inventory now and will compare it with the housing market during the past few years.
Housing inventory status in the past few years
The general trend of housing inventory was declining from 2014 to 2019, but the decline was not very steep during these years. In a few parts of the world, it can be called stable. But at the end of 2019 when the pandemic hit the world, there was a decline in the housing market. It was a very difficult situation and the marker was struggling to recover. However, it was not only the pandemic, but various other factors also contributed to the low housing market. These factors are discussed below.
Low-interest rates: Low-interest rates on mortgages were responsible for the present state of the real estate market. Due to low-interest rates, more people qualified for mortgages, and buying a home was easy for them. governments around the world tried to facilitate their citizens during pandemics and it has its effects on the real estate market.
High demand for secondary properties: When interest rates were decreased, demand for new homes increased and there were many new buyers in the market. However, it was not the only reason for the increased demand for houses. During the pandemic, people tried to move out of cities due to various reasons like social distancing, remote work, and the closing down of businesses. Residents of cities were interested in buying secondary properties in the suburbs of cities. It was another reason for the increased demand for houses.
Now new residential constructions: other than the above-mentioned factors, the biggest problem was the shortage of homes. Due to the pandemic, there were limitations on the export and import of construction material and other related items. So, builders were unable to build new homes due to the unavailability of the construction material.
Housing market prices
Due to these factors, the prices of residential units increased around the world. When demand was high and supply was low, an increase in prices was very natural. In this situation, experts were expecting a market crash. The prices were all-time high and it was alarming. At the beginning of 2022, every investor was asking if the prices will reduce this year.
The housing market in 2022
During the present year, the increase in prices of houses has slowed down, however, it has not stopped yet. But there are no chances of a real estate bubble now, at least for the next two years. The interest rates have increased now, and few people qualify for a mortgage now. It has reduced the demand for housing units.
Moreover, many markets are very expensive for buyers. The price of a single-family home is as high as a luxury home, three years back. If we talk about housing inventory in 2022, it is still not the same as it was a few years ago. It reflects that the housing shortage is still there and there is no chance of recovery this year.
Guidelines for real estate investors
Investing in real estate now is not a wise move. The interest rate for mortgages is very high and the prices of houses are also very high. So, most of the investors are not interested in buying housing units. The investors who have brought properties before 2020 have the chance to sell their properties at a very good profit. Selling a home at a good profit is very easy in this market.
The prices of properties for homeowners have increased substantially. According to experts, prices will come down eventually. So, homeowners need to play it smart and sell their houses at the best possible price.
The market is very uncertain and there is a lot of competition as well. Prices are very high for buyers. Buyers need to find unaffected markets, where prices are still low and investment is easy. The market should have a good housing inventory and prices should be reasonable.
Verdict
The housing market is not recovering in 2022. The inventory is getting better but it will take time to reach the required level. But the interest rate for housing loans and mortgages are increasing again and the demand for houses is decreasing. However, the prices of residential units are not dropping, although they are not at their peak. It is expected that prices will keep falling slowly during 2022.
So, in this situation, when mortgage rates and prices of houses are both high, it is hard to find a real estate investment opportunity. New investors should avoid buying houses in the present situation. However, if you want to invest in real estate anyway, try to find those markets which are not affected by these ups and downs. There are some markets where prices of houses are not very high and inventory is also decent.
You can find various online platforms which can help you to find these markets. They provide data where you can find appropriate properties to invest in. You can compare different markets and find one which fits within your budget. They offer a list of cities with all the real estate details and you can easily decide which market is better for your investment needs. However, all the platforms are not reliable. You need to find a podium that provides reliable data. The data should be updated regularly according to the changing situation of the market.
This is the basic information about the market status now and the factors affecting the real estate market after the pandemic. Different markets behave differently, so you have to wisely decide where you want to invest. New investors should wait until the prices of homes decrease or you can invest in those projects which will be constructed soon.
If you'd like to talk more about property management, or you need help with Everest Property Management, please contact us at Everest Realty.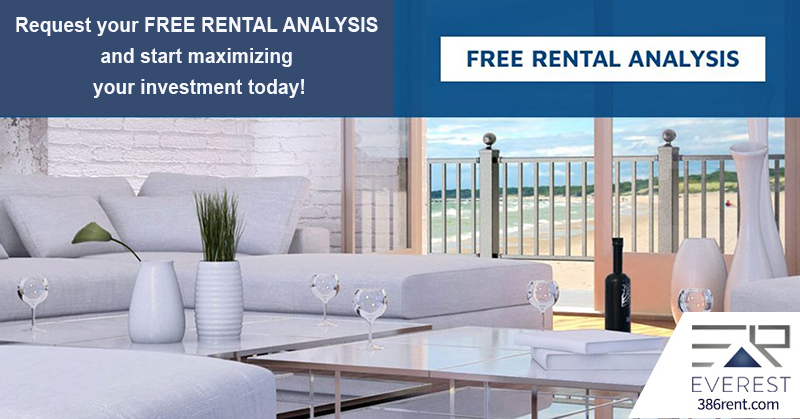 Property Management Service Areas