Inflation rates are very high around the world. Experts have witnessed inflation in the last few decades, and after the pandemic, the situation is even worse. Like other sectors, the real estate industry is also struggling. The real reason for the downfall is the increased debt cost. Loan rates were 3% previously, but now they are more than 4%. Financial expenses are increasing, and interest rates are at an all-time high, which leads to variation in property investment strategies, rent prices, and ultimately more inflation.
Real estate investors are in trouble as the high capital cost is difficult to manage for them. Real estate buyers and sellers have to adjust the price to avoid a market crash.
Increasing interest rates and their effect on the real estate market
2022 is a strange year for the real estate market. Credit standards are very tight, and there are very less homes available for sale. The interest rates have also increased in the current year, which has its effects on the real estate market. Property owners and buyers both need to understand the impact of increasing interest rates on the real estate market, particularly the buying and selling process. There are a few very important points in this regard, which every real estate related person must understand.
Increased interest rates lead to reduced demand for home purchases because when interest rates are high, buying a home is very expensive.

When the government tries to stabilize the economy, interest rates increase. As a result, mortgage costs increase.

When the demand for property reduces, it affects property owners and sellers both. In this situation, they have to cap the market price of the properties.

When mortgage rates are high, it doesn't affect housing prices negatively. But there should be steady economic growth, and wages should increase at the same rate.
Impact of high-interest rates on home buyers and investors
When interest rates are high in the real estate market, buying and selling are very difficult in this situation. On the other hand, when interest rates are low, buying and selling properties is easy and more people are attracted to the real estate market.
Some investors can think about taking a loan to purchase a property or refinance it at a fixed rate. On the other hand, experts recommend considering other factors instead of focusing on interest rates only. Following are the few factors which investors should keep in mind.
Local market trends: real estate market is usually locally oriented. Before your purchase or refinance a property, consider market trends, particularly for the local market. It is important to consider the capitalization rate of the property. The capitalization rate also increases when the interest rate increases.

Demographics, demand, and supply: investors should pay attention to the housing inventory. When demand is more and supply is less, the price of property increases. When there is economic growth, people move to cities for better business and job opportunities.

Financing structure and trends: Increased interest rates have an impact on short-term loans instead of long-term finances. If you evaluate 10 years' treasury yield, you can easily determine mortgage rates.
Increasing interest rates for property owners and sellers
Increasing interest rates do not spare homeowners. For instance, if an owner wants to sell the house and thinks that the price is $500,000, they will list the home. But due to inflation and high-interest rates, the market price can stop at $400,000 only. 1% increase in rate, reduce the market price and value of property by $100,000. If the owner operates in the real estate market cleverly, they can still make a profit.
Rising interest rate and the market price of the property
If we talk about the real estate market, hypothetically, market housing prices and property value is related to the loan rates. However, the state of the economy should not be ignored. When there is economic growth and buyers are getting good salaries, increasing interest rates doesn't affect the market value of the property. If the interest rate is high and jobs and wages are also growing, the interest rate will have a negligible effect on the real estate market. So, economic assessment is very important before investing in the real estate market.
Increasing interest rates and real estate investment
Increasing mortgage rates have a positive impact on real estate investment. In this situation, few people qualify for loans as the rental property market increases. When interest rates are high, it leads to a reduction in property prices, and investors can buy new properties. As interest rates keep increasing, lending standards become strict. More people tend to rent houses till the time when they can afford to pay the mortgage.
The right approach to increasing interest rates
Many people are confused if interest rates are increasing and what is the right approach. Should they sell the property, or is buying a good choice? According to experts, buying a home at high-interest rates is not a wrong move. The mortgage rate with a 30-year fixed rate is cheaper today as compared to the pending rates of previous years.
Rising interest rates and mortgage companies
Lending companies usually take advantage of increasing interest rates. When interest rates are high, lenders earn more. On the other hand, when interest rates are very high, mortgage demand reduces, and lending companies face losses. When interest rates are high, the mortgage is expensive for common people. Property purchase is difficult in this situation. When a property is expensive, its demand reduces. As a result, sellers have to reduce the property prices to attract more buyers and keep the market flow.
Verdict
When interest rates are low, buyers are usually very happy. Home buyers can easily get into debt and be the owner of the house. If you are an investor, you can maximize your profits in this situation. Property value increases as buyers are more than the houses in the market so that sellers can get a good profit.
If you have any confusion, it's better to seek help from professionals. Experts can help you, no matter whether you are a buyer or seller.
If you'd like to talk more about property management, or you need help with Everest Property Management, please contact us at Everest Realty.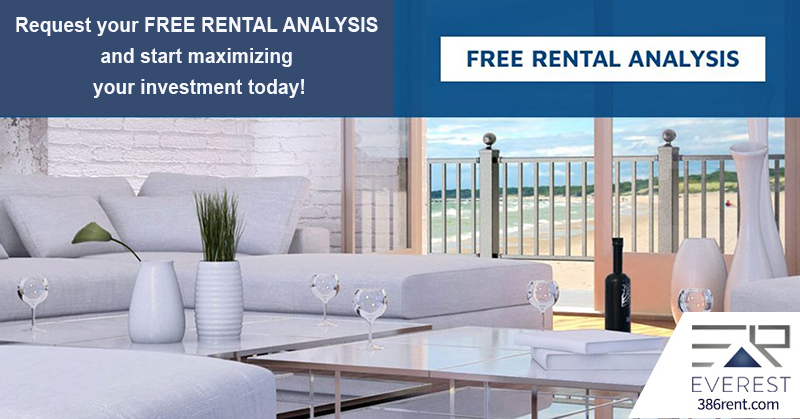 Property Management Service Areas