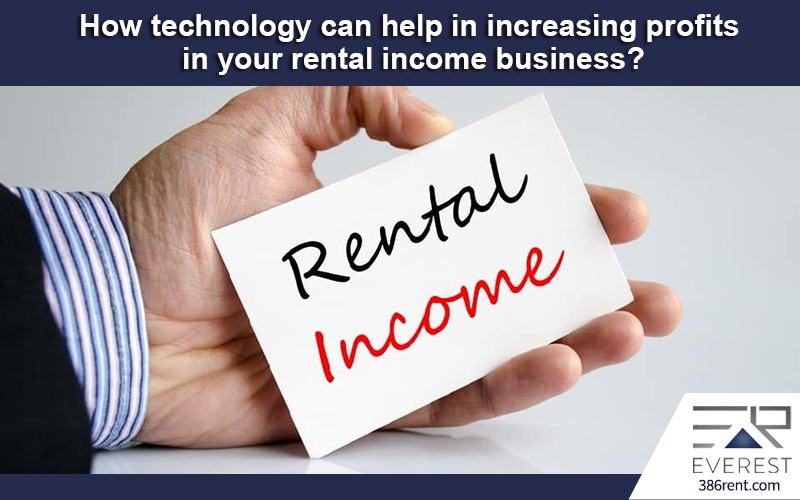 Being a landlord of a rental income property is not easy. You work hard to keep your tenants happy and spend money on repairs and upkeep of the property only to find that your profits are shrinking with each passing year. Thankfully, there are many ways in which use of technology can help in streamlining tasks so that your profits increase from your rental income properties.
Start taking payments online
You may not think much of receiving online payments from your tenants, but you will be surprised to see that you get rent on time and also find a bigger amount in your account every month. How does this happen? Well, tenants find it easy to pay their monthly rents online through net banking or credit card as most of them are in any case online most of the time. It takes only a few minutes for them to pay their rent after getting a reminder form you. On the other hand, paying in cash or through check proves troublesome for most tenants and they procrastinate on one or the other excuse. You are not required to pay a visit to each tenant, thereby saving your own time, effort, and money. You also do not need to go to your bank to deposit the rent paid by each tenant.
Use software to allow tenants to make repair requests
This is a wonderful use of technology to learn about the necessary repairs and to take timely action on them. If you are still entertaining repair requests on phone, you know how important details can be lost after a telephonic request. This can lead to problems like dissatisfaction among tenants, faster property damage, and problems remaining unresolved. To avoid these issues, you can use software to allow tenants to record their repair requests. You will have a record of all the requests, and you can take action based upon the date and time on which your received these requests. Also, there is no chance of missing on important details as requests are recorded. Such an app also saves you from litigation from tenants on account of delay in addressing their complaints. You will have a record of maintenance that includes date and time on which you received notification from the tenant and the steps you took to resolve the issue. Such software obliterates the need to maintain a manual maintenance record on an Excel sheet.
Start using virtual documents
There is a lot of paperwork involved in any rental income business. From the time you receive applications of tenants and signing of the rental agreement, you and your tenants sign number of documents to protect your property from misuse and damage. There are all sorts of checklists and leases that must be signed and kept in safe custody till the time the tenant moves out of your property. It can prove to be tiring and time consuming besides incurring lots of money. If you start using digital documents, you will find that every single document is there inside a computer or a smartphone and you never have to worry about its safety or storage. There are many property management sites where you can become a member and use their facilities to store all important documents. All your important paperwork related to a tenant and property is readily and quickly available to you and you also save your time and money by using virtual paperwork.
Remote showings and online listings
You can list your rental properties on various realty websites like Zillow and Trulia to allow prospective tenants to view the photographs and videos before requesting for a showing. You can also arrange remote showings through apps to allow applicants to have a look at your property without being bothered.
If you'd like to talk more about property management, or you need help with Everest Property Management, please contact us at Everest Realty.
Property Management Service Areas
Palm Coast Property Management
Flagler Beach Property Management
Ormond Beach Property Management
St. Augustine Property Management
Daytona Beach Property Management
Port Orange Property Management