People convert their properties into rental units for different reasons. Sometimes they want to sell the house, but can't get the value they demand or expect. So, they decide to rent it out until they find a good buyer. In other cases, rented homes are gifted properties or family homes, which owners don't want to sell. Sometimes, people want to have another source of income and there is nothing better than having a rental property, which generates a good monthly income. So, if you want to convert your home into a rental unit, you need to take care of a few things.
Get appropriate insurance
When tenants are staying at your home, their safety is your responsibility to some extent. It demands to be cautious and you must have an appropriate insurance policy. Homeowners insurance is not enough for rental units, you need a landlord's insurance policy. For instance, if a tree falls on a house and causes damage, you need to spend a good amount on repair. If you have a landlord's insurance policy, it will cover the damage and you can save your money. Landlord's insurance policy is a good combination of property insurance and liability insurance. It covers property losses and damage and also covers the liabilities like medical bills and other legal costs.
Get licenses and permits
Laws are different in different cities and states, but in most cases, you need a permit from the concerned municipality to use your home as a rental property. So, first, you need to check with the concerned department and see if you fulfill the requirements or not. The basic purpose behind permits is the safety of the residents. Usually, a safety inspector checks the house for electrical and fire hazards before they issue a permit. If there are any health or safety concerns, they will ask you to make some changes or repairs. Once the department is satisfied, they will issue the permit. You have to pay a fee for the permit, but it's vital to get these permits to avoid any problems in the future.
Do necessary repairs and upgrades
Repairs and upgrades are very important to convert your property into a rental unit. Do proper cleaning and paint it, it will enhance the appearance of the home without much expenditure. Replace very old things within your budget. For instance, door handles, cannot knobs, faucets in the bathroom, and countertops in the kitchen. Avoid spending beyond your budget.
How to evaluate the monthly rent?
You need to decide what will be the monthly rent of the unit before you list it in newspapers and online. For that, you have to make a list of expenditures associated with this unit. For instance, mortgage payments, taxes, utility charges, and any other monthly charges. Further, add the amount to have spent on repairs. Add maintenance cost on a per-month basis. In the end, add your profit and calculate the monthly rent of the house. You can see the rent of other similar properties in the same neighborhood. Competitive prices will give you a clear idea of how much your profit margin is.
Get information about related laws
Every country and state has housing laws and you need to get information about them before you list your home. These laws stop discrimination based on gender, religion, and race. However, laws are dynamic and keep changing and sometimes they are complicated to understand. You can get information about your responsibilities as a landlord and your rights as well. So, know these laws in detail.
Get all required forms and papers
The tenant and landlord relationship is based on various forms. You will need application forms, consent forms, and lease agreements too. All these forms are available at the concerned offices and you can get them online too. If you are a new investor, you may need the help of an attorney to complete all this paperwork.
Another challenge is to find an appropriate tenant. You can judge applicants based on their monthly income, criminal history, and credit score, but keep in mind there is nothing like a perfect tenant. But ask for references and check his record with the previous landlord. A credit check and income proof can also help to ensure that they will pay his rent on time.
Your rental property is your business, so huge in due time. Follow all related laws and try to avoid problems as much as you can.
Hire a property manager
If you have no time to manage your rental property or you find it difficult to manage, hire a property manager or a company to help you. These professionals will take almost all the responsibilities of a landlord. They will do all the paperwork, manage repair work and do communication with tenants whenever necessary. Usually, property managers ask for 10% of the rent as their service fee.
Other than everyday activities, a property manager can help you in situations like eviction. Eviction is a legal process and takes time. Sometimes landlords are busy following the process and property managers are the best help in the situation.
Do proper tenant screening
Different landlords have different screening methods. Usually, landlords check credit history and criminal background. Calling a reference for a background check is also common. The income of the tenant should be three times more than the monthly rent of the house. Devise a screening process and apply to every applicant before you sign the deal.
Pet Policy
Have a clear policy according to your local laws. In some countries there is no restriction, landlords can choose to have no pet policy, while in others landlords have to allow service animals.
Should I remodel the unit for rental purposes?
Usually, remodeling of a house is not required. However, if you want to rent it out on good rent, you have to make some changes. The best thing is to make smart changes, which give good visual impact but are not very expensive.
Verdict
Finding a good tenant is not as easy as it seems. Do proper screening and add some popular amenities to the house to attract good tenants. Moreover, make some changes to upgrade your unit to the best rental unit.
If you'd like to talk more about property management, or you need help with Everest Property Management, please contact us at Everest Realty.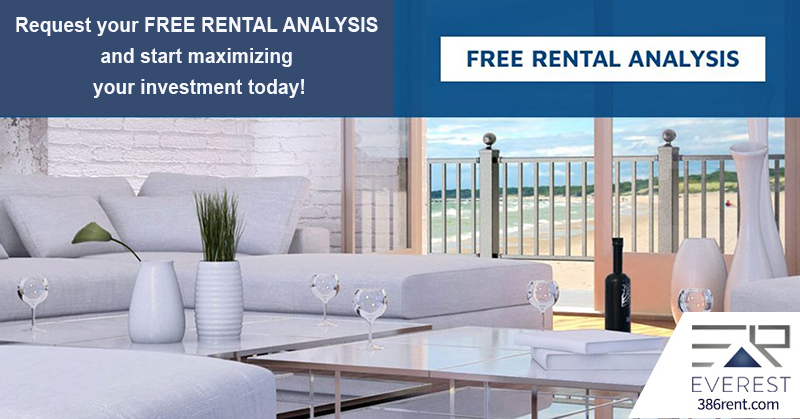 Property Management Service Areas