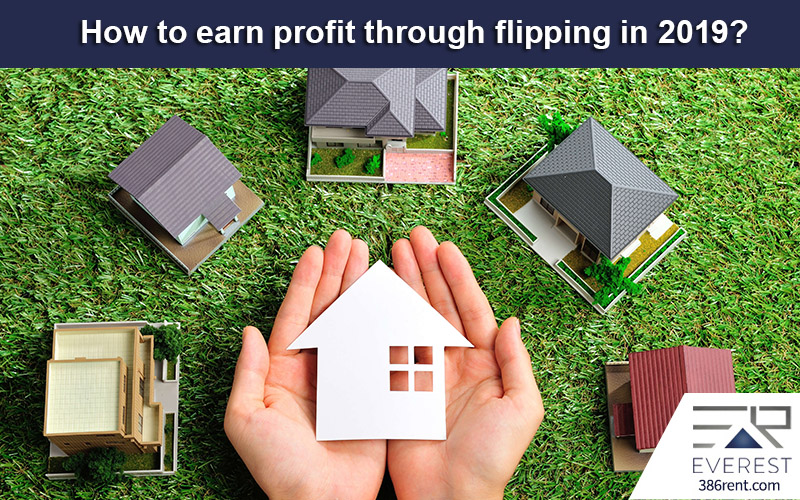 Flipping is a very attractive real estate investing strategy that has been popularized by reality TV shows like Flip or Flop and Master of Flip. It appears to be an easy way of making money through real estate. All you must do is to identify a house in a good location that is available at less than its market price. Renovate it and later sell it for a profit. However, it is easier said than done and most investors do not find flipping easy. Here are some tips to make flipping a simple and easy endeavor for you.
Check your credit and improve it
Many people wonder what their credit score has to do with flipping a house. But you need financial assistance for buying a house even if it is available at less than its market price. A good credit score helps you in obtaining a mortgage easily and at low interest rates to save your hard-earned money. Download your latest credit report form a credit rating agency and apply for a mortgage form a lender only if you have a decent credit score. If not, it is prudent to work upon your credit until it reaches the desired level for the lenders.
Start saving to have sufficient funds in your account
When going for a flip, you need lots of money for the repairs of the house to make it attractive and desirable for potential buyers. Some of these renovations are costly and you need money in your account to complete them. You will get money for buying the house, not for carrying out repairs. This is the reason you need sufficient amount of money to complete the flipping process.
Spotting the property
The most crucial step in the process of flipping is of course your ability to identify the right property to make a profit. The main objective of flipping is to find a home that can be renovated and sold at a high price after renovation. But you cannot buy a distressed property in a remote location for flipping. This is because you will not find any taker for the property even after pumping in lots of your hard-earned money on repairs. It is better to buy a high-priced property in a good location than buying a property at very low prices in a far-flung area with no demand form buyers. If the property doesn't find buyers after renovation, the entire propose of buying it for flipping gets defeated. Location is everything in this method of real estate investing. You need to confirm the resale value of the property you are buying so that you can book a decent amount of profit. Flipping is different from the strategy called buy and hold where the investor waits for the appreciation in value over a period of tie. In flipping, time is of crucial importance. You need to sell the property soon after renovating it as holding on to it means incurring expenses.
Condition of the property
In addition to location, the condition of the property is very important to successfully complete the process of flipping. You need to find a property that can be renovated with minimum of expenditure. You should move on to another property if there are structural defects in the house needing costly repairs. A property that can be easily renovated through cosmetic improvements is the best bet for a successful flipping. You also need to develop skills to make an intelligent guess of the amount of money you need to carry out repairs in the property you are buying.
Flipping can be a good real estate investing method for you if you follow the steps described above.
If you'd like to talk more about property management, or you need help with Everest Property Management, please contact us at Everest Realty.
Property Management Service Areas
Palm Coast Property Management
Flagler Beach Property Management
Ormond Beach Property Management
St. Augustine Property Management