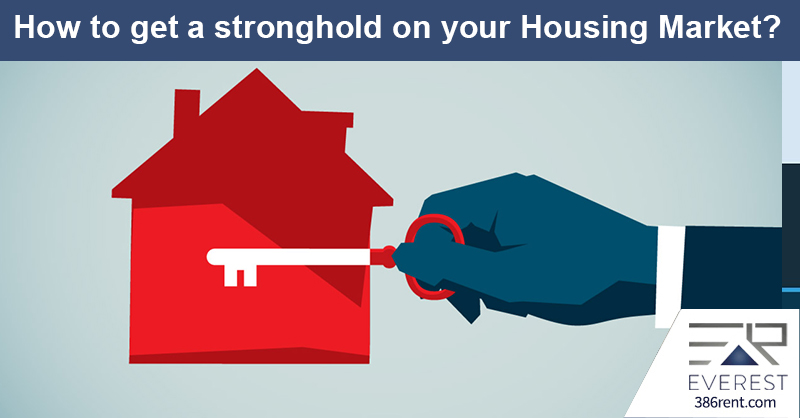 As a real estate investor, it is vitally important for you to know your market and to be aware of the changes it's going through. You must remember that your success as a real estate investor depends upon how quickly the value of the property appreciates and the rental income you can derive from it. If you are reasonably sure of the rental income from a property, you will find that everything else is automatically falling into line.
Many investors begin with the expenses involved with a property and this is where they go wrong. They start to add up costs like insurance, mortgage, taxes, and insurance and they deduce that they need an amount higher than this figure of total expenses to make a profit form a given property. However, it is wrong to assume that they can set a monthly rent that can generate a positive cash flow from the rental property. It is not a landlord but the market conditions and the tenants who decide the monthly rent in a given location and neighborhood. Tenants do not care if you need a certain amount of monthly rent to cover your expenses. This is where your knowledge about the housing market comes handy for you.
It is prudent to know the kind of rent your property can earn before deciding in favor of buying it. Once you know the right monthly rent, you can add up your income and then subtract all the expenses to arrive at the cash flow from your property. This is how you should approach a deal. If numbers do not add up to show a profit, it is prudent to stay away from a property even if you feel its value is going to appreciate in near future.
Find answers to these important questions
Buying a property is a big investment decision. It is not based upon your emotions and intuitions. Knowing your market as much as you can is the first step in this direction. Here are 4 important questions to ask yourself when trying to understand your housing market.
How much is the rent?
Find out the real monthly rents generated by properties similar to the one you are looking to purchase in the market. The more accurate your estimates are in this regard, the better are your chances of turning the property into a profitable one.
Find out the trends in monthly rents?
Try to find out where the monthly rents are heading to by looking at the trends in the past few years. Are they rising steadily or stagnant now? If rents are sliding down, it is not advisable to purchase the property even if it is available at a lower than market price.
What are the prices of properties?
If you are interested in rental income, first two points are more important for you. But if you want to sell the property after holding on to it for a few years, you also need to consider the trend in prices of properties in the market. If prices are not rising appreciably, you will find it difficult to find a buyer after some time.
Know the buyers in the market
Look at the profiles of buyers in the market? Are they individuals living in purchased properties or they are investors generating rental income from their properties? If most of the buyers are investors, you can expect increasing rental income but if they happen to be occupant owners, it indicates a seller's market driving price of properties upwards.
By finding answers to these important questions, you can know a lot about your housing market. You will be able to take much informed decision regarding purchase of a property if you understand your housing market.
If you'd like to talk more about property management, or you need help with Everest Property Management, please contact us at Everest Realty.
Property Management Service Areas
Palm Coast Property Management
Flagler Beach Property Management
Ormond Beach Property Management
St. Augustine Property Management