One of the things you should look for when searching for the best investment property as a real estate investor is mortgage rates. However, mortgage rates depend on several factors. To make the most of your investment, finding the best mortgage rates in the area you choose is important.
Real estate investors cannot buy properties all cash, and most get mortgages.
This blog post explores the best ways to find and secure the best mortgage rate for investment properties in 2023.
Investment property mortgage rate vs. primary residence mortgage rate
Before buying an investment property, you'll need to shop for the best mortgage rate. A mortgage application will ask you about your intended use of the property. This section will discuss mortgage rates for a primary and investment property, depending on whether you purchase it as a primary residence, a second home, or a rental.
Investment Property Mortgage Rates
Investment properties have higher mortgage rates than primary residences due to the additional risks associated with investment properties.
Mortgage lenders are more likely to suffer losses if a mortgage holder defaults on their loan due to changes in property value or rental income. As a result, lenders often require higher mortgage rates for investment property.
If you are interested in investing in a property, you should check with multiple lenders to find the lowest rate available in your area. Mortgage rates for investment properties are usually between 6.63% and 6.88% APR. For instance, the current interest rate on a 30-year fixed-rate mortgage for a primary residence is 6.13% APR at the time of writing.
Due to the tendency for borrowers to bail on investment properties when things get rough, lenders add the surcharge. Moreover, mortgage lenders may require larger down payments and other conditions when setting mortgage rates for investment properties, making them more expensive.
Primary Residence Mortgage Rates
In contrast, primary residences, where you hang your hat at night, typically have lower rates than investment properties.
Primary residences qualify if:
Living there for the majority of the year

Tax returns, official documents, and forms are sent to this address

Mortgage rates are lower on primary residences since homeowners are more likely to keep them in tough times.
Investors will likely give up their investment property if they experience a financial or economic crisis. Although investment properties can be a good income source, most investors prefer to stay home rather than pay for mortgages and upkeep.
In the end, lenders consider primary residences more secure than rental properties and other investment properties. The latter is often a good choice between a primary residence and an investment property.
Investment Property Mortgage Rates: What Matters?
Considering the return on investment of an investment property when comparing mortgage rates is important. An investment property usually has a higher mortgage rate than a primary residence, but it can vary depending on the credit score and down payment you make.
Investing in investment properties requires a good credit history and a larger down payment. You need to speak to a mortgage specialist to find out what mortgage rates are in your area, as rates can vary widely. Ultimately, it's about balancing the mortgage rate against the potential return on investment to decide whether the venture is worth it.
Mortgages for investment properties: 6 key factors
Investing property mortgage rates are affected by the following factors:
1. Credit Score
Lenders nowadays want to avoid a repeat of the last housing market crash. They now offer better rates for investment properties based on a borrower's credit score.
2. Down Payment
You can reduce your monthly mortgage payments by making a big down payment on the investment property of your choice.
3. Debt-to-Income Ratio
Lenders factor in your debt-to-income ratio (DTI) to determine whether you can make monthly payments. This is the sum of your monthly debt payments divided by your gross income.
4. Loan-to-Value Ratio
LTV, or loan-to-value ratio, is the metric lenders use to compare the mortgage amount against the appraised value of an investment property. The down payment will also impact the ratio.
5. Regional Rates
Different regional rates also affect mortgage rates. Due diligence is very important, even if you have to take out a loan to get it to maximize your investment return.
6. Inflation
Inflation rates have risen dramatically over the past year, which is why the Federal Reserve has increased interest rates to minimize consumer borrowing. Sadly, these spikes also affect mortgage rates, so it's important to think carefully before taking the leap.
Investment Property Mortgage Rates: 4 Tips
You should keep the following in mind when applying for a mortgage:
1. Make a Bigger Down Payment
You can reduce your monthly mortgage payments considerably when you put down at least 20% on an investment property.
2. Bring Your Credit Score Up
Credit scores determine your interest rate. If you have a stellar credit score, you will almost certainly get the best mortgage rates.
3. Lower Your Existing Debt
You show lenders that you can afford to pay your mortgage and other property ownership costs by lowering your DTI. Property taxes, homeowner's insurance, and other costs are included.
4. Exhaust Your Options
It might seem like no big deal, but many homeowners and investors spend too much on mortgages because they don't shop around for the best deals.
The goal of a real estate investor is to maximize rental income or save money on expenses when you buy a property. Make sure you look for at least a few options before making a final decision. Lower interest rates will increase your gross rental income.
Finding 2023's Profitable Investment Property
Next, you must know how to find the most profitable investment properties. You have already mentioned that you need to do your homework as a real estate investor. Doing your research on mortgage deals isn't the only thing you need to do. You also need to research the market of your choice.
A digital environment makes investing in real estate much easier than the conventional method, which takes a lot of effort and time.
The platform for Investment Properties
Today, real estate investing is made a lot easier by the availability of real estate websites and online platforms. We provide investors with access to the following tools as part of our investment platform, which helps them find income properties for sale that can help them meet their investment objectives.
A comprehensive database of the US housing market that covers nearly all regions
An online property search tool that allows them to search for investment properties throughout the United States
Users can customize their search based on a real estate heatmap
An investment property calculator that provides them with accurate and realistic ROI projections based on actual data from real estate comps
Conclusion
Despite the high inflation rates currently in effect, it is still possible for you to find the best mortgage rates on investment properties in any area of your choosing. You need to do your homework. Nothing can replace a thorough due diligence process.
If you'd like to talk more about property management, or you need help with Everest Property Management, please contact us at Everest Realty.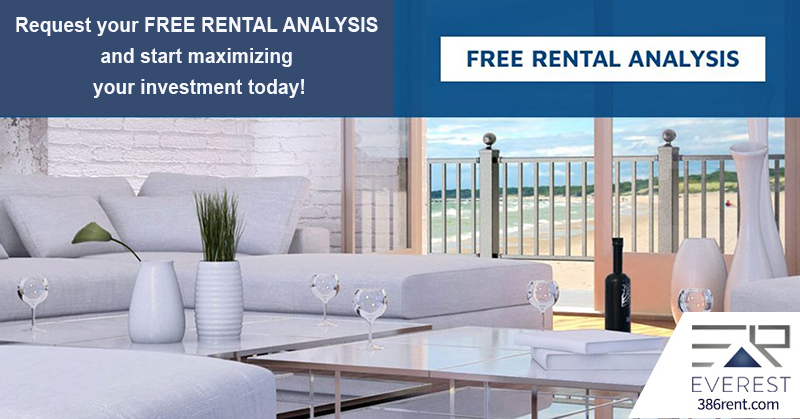 Property Management Service Areas