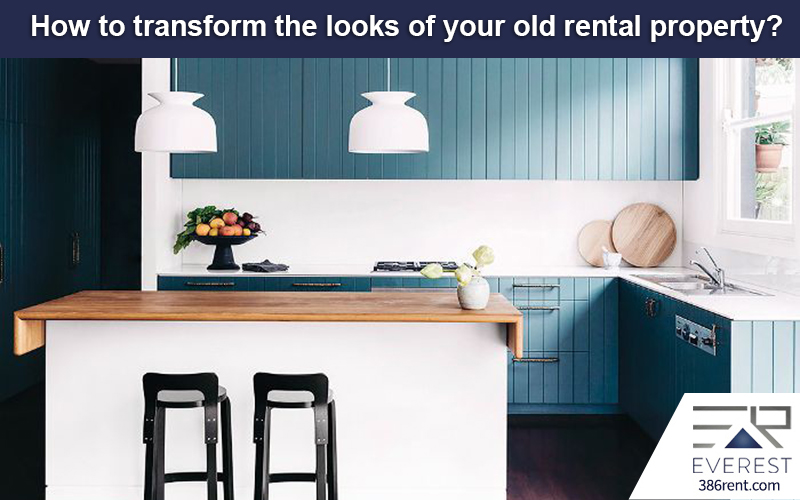 All old rental properties tend to lose their charm and elegance with use and passage of time. This happens even if the landlord spends money on their upkeep and maintenance as new properties with better design and amenities come up in the area. However, there are many ways in which a landlord can continue to upgrade his property so that it looks new and modern and ready to take on the competition offered by newly constructed buildings.
Make your property smart and intelligent
If your rental property is 20 or more years old, it is time to revamp it to be synced with the modern, digital age. More and more Millennial's are today amenable to the idea of paying a higher rent to get entry into a smart home where they get facilities like keyless entry, intelligent lighting, and ambient air conditioning. Install surveillance equipment including sensors and cameras to provide high tech security to your tenants. Spending money on technology may seem useless to many landlords but those who do not change themselves with time are doomed to lag.
Replace old, heavy curtains with cordless blinds
Window treatment does not look like anything special, but you can transform the looks of your rooms by replacing old curtains with cordless blinds. Young renters are attracted to this feature as they find it more convenient with better privacy. It also gives a modern look to your property.
Stainless steel is the new buzzword in appliances
Gone are the days when a landlord filled his property with all sorts of appliances in different colors. There is a trend of stainless steel refrigerator and washing machines that are expensive but help in attracting more tenants. In fact, you will find that your renters are ready to pay a higher rent when they find that you have placed stainless steel appliances in your property. Your kitchen gets a modernized look when there are stainless steel appliances organized inside it.
Install latest hardware inside the kitchen and the bathroom
If you can afford, it is easy to give a modern look to your bathrooms and kitchens by changing the hardware of the cabinets and the vanities. Times have changed, and there is a whole new range of stylish hardware available in the market to upgrade your kitchen and bathroom. You can consult an interior designer to be aware of what is in style and what goes with the existing design of your homes.
Take measures to make your property pet friendly
If you had been disallowing families with pets in your property until now, it is time to rethink your strategy. Almost every family has a pet or two these days and you can attract many such families to your property by showing them the amenities you have in your property for their pets. You can earn extra money by charging a small fee for every pet that a family has. You will find that pet owning families behave in a very responsible manner and they also agree to pay compensation for the damages caused by their pets.
Make your property more energy efficient
The way monthly energy bills for renters are increasing it is not a surprise that they are getting attracted to properties that are highly energy efficient. If your monthly rent excludes payment for utilities, it is advisable to invest in technologies that help in increasing energy efficiency of your homes. Installing smart thermostats that adjust the temperature of the air conditioner and window treatments that save energy on heating make your property very attractive for potential renters. These features also give a new and modern look to your property.
If you'd like to talk more about property management, or you need help with Everest Property Management, please contact us at Everest Realty.
Property Management Service Areas
Palm Coast Property Management
Flagler Beach Property Management
Ormond Beach Property Management
St. Augustine Property Management