Purchasing a house is indisputably a significant financial undertaking. However, a unique opportunity exists for those prepared to invest in a property requiring refurbishment, commonly referred to as a "fixer-upper". This alternative avenue in the housing market comes with its own distinct advantages and drawbacks. This article will elucidate the complexities of buying a fixer-upper, illuminating both its virtues and pitfalls.
Exploring the Realm of Fixer-Uppers
A fixer-upper is a property listed at a price lower than the market average, owing to its need for substantial repairs and renovations. These properties, while habitable, demand considerable investment of time and financial resources for structural and aesthetic enhancements. Individuals seeking greater square footage for their budget or intending to refurbish and resell for profit may find a fixer-upper an appealing prospect.
Navigating the Path to Fixer-Upper Ownership
Securing a fixer-upper often entails cooperation with a real estate agent who can leverage their insider knowledge and connections to locate suitable properties. These professionals can tap into resources such as the Multiple Listing Service (MLS), gaining access to properties not yet publicly listed.
Alternatively, attending auctions could present opportunities to procure a foreclosed property needing refurbishment. However, it's crucial to understand that purchasing such a property at an auction entails accepting it in its current condition.
Boost your fixer-upper bid's competitiveness with a Verified Approved Loan, demonstrating to sellers your serious intent and financial readiness.
The Journey to Fixer-Upper Acquisition: A Six-Step Guide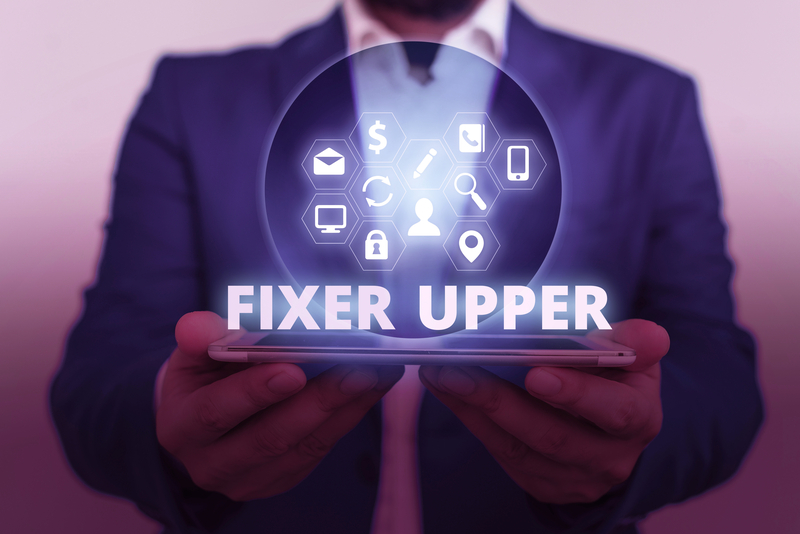 The Imperative of a Home Inspection

Investing in a fixer-upper mandates a thorough home inspection, which, despite its upfront cost, is indispensable for revealing potential pitfalls. This detailed assessment uncovers potential issues, such as outdated plumbing, compromised foundations, or the necessity for a new septic tank. This insight aids in avoiding unexpected expenses and efficiently prioritizing renovation projects.

Assessing Renovation Costs

Establish a comprehensive list of all intended projects, including estimated costs for materials and labor. Online research and obtaining contractor quotes are recommended to ballpark the overall renovation expense, allowing for effective budgeting and informed investment decisions.

Understanding Permit Requirements

Certain renovations necessitate official permits. Regulations vary by location, but common projects requiring permits include structural work, window installation, room additions, and plumbing or electrical work. Check with your local government office to understand permit applications and required documentation.

Identifying DIY Opportunities

DIY renovations can significantly reduce costs, as contractor fees can add up quickly. Evaluate which projects you can manage independently, such as painting or installing a backsplash, to maximize savings.

Exploring Fixer-Upper Financing Options

Many financial institutions offer specific loan programs for properties requiring renovations. The FHA 203(k) Rehabilitation Loan and the Fannie Mae HomeStyle Renovation Mortgage allow for the simultaneous financing of the property purchase and renovation costs.

Making a Judicious Offer

Overpaying for a fixer-upper negates the purpose of purchasing a lower-priced property needing work. Formulate an offer balancing a good deal with the projected repair costs. Include contingencies, such as the ability to withdraw the offer following an unsatisfactory inspection or low appraisal. Also, capitalize on the opportunity to negotiate the selling price, leveraging the property's flaws to your advantage.
The Advantages and Disadvantages of Buying a Fixer-Upper
Pros
Lower upfront cost and down payment requirements
Reduced competition
Freedom to customize and control renovation quality
Cons
High renovation costs that could outweigh the lower purchase price
Challenges in accurately estimating budgets
Potential unexpected issues, especially with older houses
Living in a construction zone during renovations
Should You Invest in a Fixer-Upper?
Deciding to invest in a fixer-upper is a deeply personal decision, influenced by individual budgets, preferences, and lifestyles. To evaluate whether a fixer-upper is a profitable investment, consider the property's potential value post-renovation by comparing it with similar properties in the neighborhood. If the projected final value exceeds your total investment, the property could be a promising venture.
Final Thoughts
On the surface, a fixer-upper may appear as an irresistible bargain. Yet, considering the potential renovation expenses, your initial enthusiasm may dampen. The key to a successful fixer-upper investment lies in thorough research and careful evaluation, ensuring your investment transforms from a money pit to a lucrative asset.
If you'd like to talk more about property management, or you need help with Everest Property Management, please contact us at Everest Realty.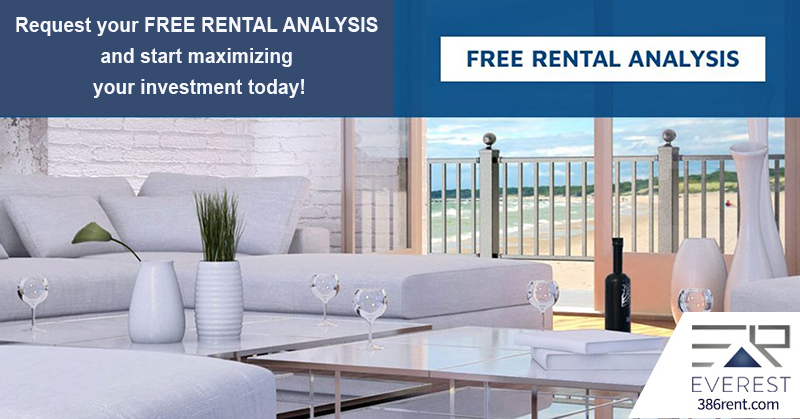 Property Management Service Areas