Rental properties with lawns, landscapes, or yards come with a lot of confusion both on the landlord's part and the tenant's part. There is always an argument about who is going to take care of the lawn, as there are many tasks related to the maintenance of the lawn. From mowing the grass to trimming it to keeping the trees in check and the plants watered to fertilizing the garden to aerating to de-thatching, many things should be addressed when putting a rental property with a garden attached on the market.
That's for just one family, what if it's an adjoining lawn that is shared between many families, who is to take care of the lawn then? How is the landlord going to revert to the tenants when they want to start an herb garden or a salad patch? There is also the matter of pets, who will be responsible for the damage dogs and cats do to a yard?
With a lawn and landscaping, tenants and landlords enter a gray area that can be very confusing for both parties. The easiest way to avoid such scenarios is to add the "lawn maintenance" clause in the lease. Adding rules in the rental agreement makes things official. You can also choose to go for a low maintenance lawn that isn't a hassle for your tenants. Also, think about hiring a lawn care company once in a while to keep a check on your garden. If you aren't sure how to do all of this, here are some ideas that will help you keep your lawn maintained in a rental property.
Adding Lawn Care Responsibilities in the Rental Agreement:
The official document of the rental lease agreement holds a power that isn't appreciated enough. Now, as a landlord, you have tons of responsibilities on your head already; you don't want to add, mowing, cutting, and maintenance of the garden to your list too. For this, you can take advantage of the power that a lease agreement bestows on you.
Things are easier when you have a single-family unit; you can state in the lease what needs to be done by the tenant. There are no other tenants to argue about the duties he or she is getting. Whereas, in a multi-family unit, you will have to decide which family gets which chore, as all of them are going to utilize the space. Clearly state who is going to do what, also add that they need to clean up after their pets, and if they don't, the cleaning charges will be deducted from their security deposit.
The landlord shouldn't hesitate to ask the tenants about raking the lawn in autumn, watering the plants regularly as well as removing snow from the driveway and the sidewalks. However, the landlord is responsible for providing the necessary tools to carry out these tasks.
With a multi-family or large unit, it's unfair to ask the tenants to do these jobs; in such cases, the landlord should hire a cleaning or snow removal service to carry out these tasks. If you are lucky, you will get a family who wants a yard, as they will take care of the yard with you, even asking them to do it.
When To Hire the Lawn Care Company:
You can't expect your tenants to do it all, mowing and raking are fine, but to ask them to aerate and de-thatch would be too much. Landlords are responsible for hiring a lawn care company to carry out garden chores like over seeding, fertilization, aeration, de-thatching, or insect issues. All this takes time, effort as well as money, and the tenants won't be happy if you dump these chores on them. If you are thinking of making your tenants do this, you might soon become the landlord of a vacant property.
Make the Yard Low Maintenance:
Don't go for a high maintenance lawn; if you are going to rent out the property, for a multi-family unit, it's best if you keep the grass to a minimum. Maintenance is easier with minimum grass and less garden space. You can still make it look beautiful with local plants, weed control cloth, paving stones, as well as artificial grass. This will look great and will also be a breeze to maintain.
Gardening Rules For Eager Tenants:
Some landlords are lucky to get tenants who want to start gardening in their rental property. This makes things a lot easier for the landlord. As a great looking garden adds to the curb appeal of your rental property, it would be unwise to turn down the tenant when he offers to start a garden. However, you should be extremely clear about the rules. Let the tenant clearly know about the expectations and requirements for gardening in the lease. Add a clause of gardening and list clearly about the rule of no invasive plants or illegal drug harvesting.
Pet Section:
It's not a very smart move to not allow pets on your rental property, because as 60% renters consider their pets their kids, you would be missing out on good renters. The renting pool becomes very limited when you have a "No Pet" rule on your property. However, to limit the damage by pets on your beautiful garden, you can always rope off an area for pets. This way, the damage will stay on one corner, and the tenants can take responsibility for that area. A small patch reserved for the pets and their needs will take a lot of stress off your head. Most tenants with pets have the habit of cleaning after their pets, so roping off one area for pets will make things easier for them as well.
Conclusion:
When it comes to assigning chores to the tenants related to gardening, the lease agreement is a powerful tool. List everything clearly, and you will have no issues later. Fail to do so, and you will have fights and arguments every other day.
If you'd like to talk more about property management, or you need help with Everest Property Management, please contact us at Everest Realty.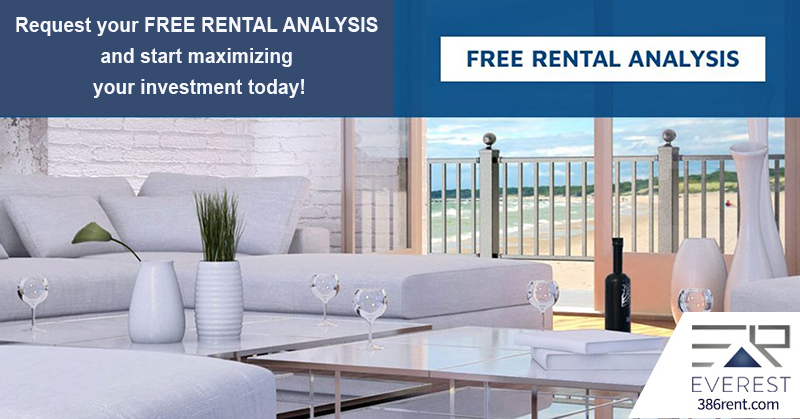 Property Management Service Areas