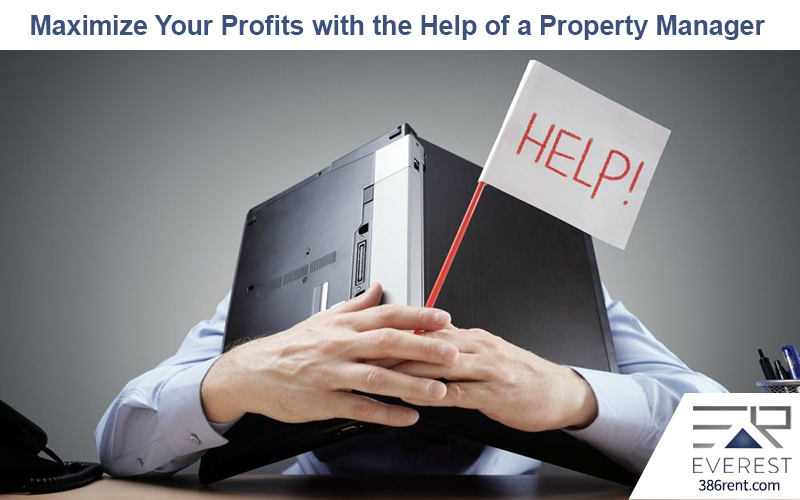 Being a landlord of several rental properties in different locations is not an easy job. On the one hand you try to reach the premises to attend to the problems of your tenants and on the other hand deal with everything from marketing to tenant screening and the routine maintenance of these properties. Then you find that you also must deal with bad quality tenant who are not paying rent and you need to take legal action against them. Thankfully, there is an easy way out of all your problems. Also, you can hope to increase your rental income from your properties. All you must do is to hire the services of an experienced property management company.
How does a property management company help in maximizing your profits from your rental income properties when it charges a hefty commission out of your income? It sounds paradoxical but you discover that you are getting more money from your properties every month after signing a contract with a professional property management company. You pay them around 10% commission for their services and yet find more amount getting deposited in your account every month. How does this magic happen? Let us find out.
A property management company will take over the responsibility of rent collection. It will also collect late fees and other penalties slapped because of violation of lease terms form your tenants. This means you get full rent for all the occupied units. The company also ensures that you get a higher monthly rent form good quality tenants who are allowed entry after a rigorous tenant screening system. You need not worry about all the dates of rent collection and reminders that you must send for tenants who do not pay their rent on time. It helps you save not only your time and effort but also lots of money.
Your property management company will carry out all routine maintenance tasks. They will also attend to the complaints of your tenants in a bid to keep them happy and satisfied. They also solve disputes between tenants, keeping legal troubles down to a minimum. They also deal sternly with nonpaying tenants and those who create problems by taking suitable legal action. This means you are spared from all such efforts that are not just time consuming but also expensive.
A good quality property management company knows how to market your property and make it desirable for renters by adding amenities they are looking for. You will find that your property experiences a very high occupancy rate and tenant turnover is also very low. This obviously results in higher rent collection and you are also spared from the problems arising out of tenant turnover. Landlords who handle their properties themselves find that they suffer from loss of rental income whenever a tenant moves out and then need to make efforts to rent out the unit as quickly as possible.
Property Management Company plugs the holes that cause financial losses for landlords. They carry out routine inspections of all the units and fix problems that can go on to become expensive repairs over a period. Also, they have a network of vendors and handymen to fix a repair quickly and efficiently without spending too much of money.
You may be a seasoned landlord, but it becomes difficult at times to manage everything because of the constraints of time and resources. You should therefore not hesitate to hand over the responsibility of looking after your properties and tenants to a good quality property management company. You will earn more profits and save your time and effort.
If you'd like to talk more about property management, or you need help with Everest Property Management, please contact us at Everest Realty.
Property Management Service Areas
Palm Coast Property Management
Flagler Beach Property Management
Ormond Beach Property Management
St. Augustine Property Management
Daytona Beach Property Management
Port Orange Property Management