Florida is a state that has always been popular with real estate investors due to its warm climate, attractive beaches, and growing economy. When it comes to investment properties, location is a vital factor, and there are several areas in Florida that are considered prime spots for real estate investment. In this essay, we will discuss some of the best locations for investment properties in Florida.
First on the list is Miami, which is known for its lively nightlife, world-famous beaches, and high-end shopping. Miami's diverse economy and growing job market make it an attractive option for real estate investors looking for long-term growth. Miami's real estate market has been on the rise in recent years, with property values steadily increasing.
Next up is Orlando, home to some of the world's most popular theme parks, including Walt Disney World and Universal Studios. Orlando's thriving tourism industry and growing population make it an ideal choice for real estate investors. In addition to vacation rentals, investors can also explore opportunities in residential and commercial properties, as well as in the growing medical and technology sectors.
Another location to consider for investment properties in Florida is Tampa. Located on the west coast of Florida, Tampa is a growing metropolitan area with a strong economy and job market. The city is home to several universities and hospitals, making it a popular destination for students and medical professionals. Tampa's real estate market offers various investment opportunities, including multi-family units and commercial properties.
West Palm Beach, located in South Florida, is also an excellent location for real estate investors. The city's flourishing tourism industry, pleasant climate, and growing population make it an attractive spot for vacation rentals. Additionally, West Palm Beach's commercial real estate market is growing, with new businesses and developments emerging throughout the city.
Lastly, Naples is another prime location for investment properties in Florida. This beautiful coastal city is famous for its luxury lifestyle and world-class golf courses. The area's growing population and high-end real estate market make it an attractive option for investors looking for upscale properties. Naples' robust economy and low unemployment rate also make it a stable and secure investment opportunity.
Apart from these locations, there are several other areas in Florida that investors might want to consider. Jacksonville, the largest city in Florida, has a growing population and a robust job market, making it a desirable destination for investment. The city's real estate market offers various options, from single-family homes to multi-unit buildings and commercial properties.
Another area to consider is the Space Coast, which includes cities like Melbourne and Cape Canaveral. The region is home to the Kennedy Space Center, which has attracted aerospace and technology companies to the area. This, combined with the region's stunning beaches and growing population, makes it an attractive option for real estate investors looking for long-term growth.
It's important to note that Florida's unique market conditions and regulations need to be taken into account when considering investment properties. For example, Florida has a high percentage of foreign buyers, which can impact property prices and rental demand. Additionally, the state's climate can also affect property values, as homes in areas susceptible to flooding or hurricanes may be subject to higher insurance costs.
Working with a knowledgeable real estate agent who specializes in investment properties can help investors navigate these challenges and find the best opportunities to meet their investment goals.
To sum up, Florida has various investment property locations that offer a diverse range of investment opportunities. From the bustling cities of Miami and Orlando to the upscale coastal town of Naples and the growing regions of Tampa and Jacksonville, investors can find numerous options to maximize their returns. By conducting thorough research and seeking the guidance of a trusted real estate agent, investors can make informed decisions and take advantage of the state's strong real estate market.
If you'd like to talk more about property management, or you need help with Everest Property Management, please contact us at Everest Realty.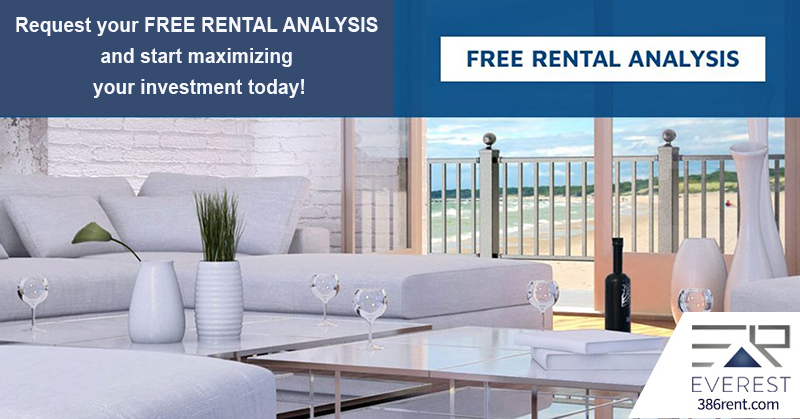 Property Management Service Areas