If you are one of those who want to start real estate investment as a new career but have no capital to invest in, micro flipping can be the right choice for you. What is Micro flipping?
Micro flipping is a new concept in the real estate business, so many people find it very complicated. However, if you understand this fancy term, you will find it very easy to understand and implement.
Micro flipping is not a traditional house flipping. It is a short-term strategy for real estate investors. It is like real estate wholesaling, where you use data and technology to sell properties. Investors search online to find undervalued properties and sell them fast without any repair and fixation.
Many companies also do micro-flipping. They use technology to find cheap properties and sell them without any repair for a small profit. There is no middle man involved in this business, as the properties are searched online. No matter how small a profit they make, it's all gone to the investor's pocket as no third man is involved.
What is the process of micro flipping?
Micro flipping is like traditional house flipping, but with few significant differences. Here are some points which will help you to understand how it works.
Search properties: Finding the right property is the first step. However, micro flippers cannot buy any property. The property should be available at a low price compared to its market value. This way, you can have a sufficient profit margin; it will be less than the traditional house flipping profit.
To find the right property, you must use proper tools. You can find different software and online platforms, which can help you find properties easily and efficiently.
Discuss deals: Once you have found an appropriate property, you have to negotiate the price. As a micro flipper, your aim should be to get the property at the lowest possible price. This is when an investor has to put his maximum effort; traditional house flipping might not be difficult at this step.
Every seller will not be ready to sell the property at such a low price. Usually, owners sell properties at a low price to avoid foreclosure, so find those properties available at a low price. If the owner moves to another city, they will be willing to sell the property at a low price.
Sell to buyers: usually, micro flippers have buyers ready to buy the property every time. In this case, flippers can get their profit very quickly. However, if there is no buyer, you have to bear the carrying cost of the property until you find a buyer. It will reduce your profit margin. To get maximum profit, you have to sell the property as soon as possible.
The advantages and disadvantages of micro flipping Like every other business, micro-financing also has its pros and cons. Here we are discussing some. It will help you to understand the investment option in a better way.
Advantages
Micro flipping offers you an opportunity to earn quick profits. You can buy a property and sell it without any delay. The profit margin will be small, but it will be very quick.
You sell the house as it is, without any repair; it saves you from many troubles that traditional house flippers face.
Micro flippers can buy any property, as they have to sell it quickly. They do most of the work online, which saves them from many troubles.
The investment cost to start a micro-flipping business is very low. You cannot start with zero investment, but it is less than other investment methods in the real estate sector.
Disadvantages
You have to be a tech expert to be a micro flipper. Older people are not comfortable with tech use, so they may find it very difficult. If they hire someone to do the tech part, it will reduce their profit margin, which is already low.
Competition in the field of micro filliping is very tough. As mentioned earlier, some companies also do this business, and they are the biggest rivals for individual investors.
The profit margin is very low compared to other investment options of real estate. Traditional house flippers can double their initial investment after flipping a house. For micro flippers, profits are quick but less.
How to become a Micro flipper?
If you want to become a micro flipper, here are a few steps to start it as a career.
Arrange finances: micro flipping does not require huge capital investment. You can get loans from private lenders. If you ensure that you will return the money after shot time, they will be ready to invest. You may have to pay a high-interest rate, but it is a quick way to arrange finances.
Find a reliable partner: You should have a reliable partner in the real estate business, and for micro flipping, it can be a real estate agent. Find an experienced real estate agent with a good reputation in the market.
Use the right tools: You have to search for properties online, so use appropriate tools for this purpose. Good software can play a great role in your success as a micro flipper.
Build a network: real estate business relies on connections and networks. It would help if you built a network of buyers and sellers. Have a list of buyers beforehand, it will speed up the process, and you will have quick profit.
Close the deal: You must learn the art of negotiating to close deals. Convince the seller for your offer, but you should not look insensitive. If you play your cards right, you can close the deal within a week.
Keep your momentum: Now you have successfully closed a deal, but don't stop here. Take advantage of these positive vibes and keep the momentum by searching for a new house for the next deal.
Micro-flipping is a great idea for new real estate investors. However, you must learn to find the right properties and negotiate the deal for your profit.
If you'd like to talk more about property management, or you need help with Everest Property Management, please contact us at Everest Realty.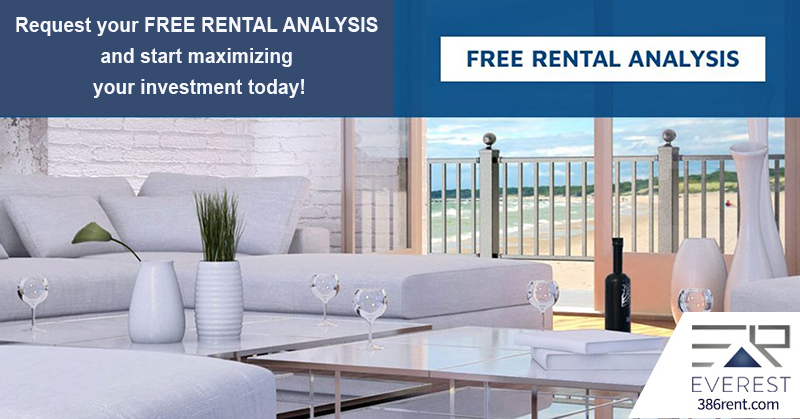 Property Management Service Areas