As the new year starts, everyone is concerned about mortgage rates. Homebuyers, property agents, investors everyone wants to know about the mortgage rate trend in the coming months to plan their next move.
For a 30 year fixed loan, the mortgage rate in 2022 was 6.6%. For a 15 year fixed rate, the mortgage rate was around 6%, and now in January 2023, it's 6.4%. In the first month of 2023, it decreased to 5.9%. It reflects that mortgage rates have slightly declined. For the previous year, they were higher than expected. It was predicted that the mortgage rate will be around 5% at the end of 2022, but it closed at around 7%. The reason can be War in Europe, which skyrocketed the inflation rate and in return, everything was greatly affected. The real estate market also suffered and interest rates increased to combat the high inflation.
Real estate market during January 2023
At the end of the previous year, a decline in home sales was recorded, the reason being High mortgage rates. The decline in sales was around 7.7% and it was a continuous trend from the last ten months. The high inflation rate was another reason for this decline.
For the current year, different experts have different expectations. Some experts are predicting high mortgage rates for 2023. According to them, it can be as high as 8%. On the other hand, some experts predict that the market is cooling down and mortgage rates also start stabilizing, hopefully. But if the federal agency feels, they can increase the mortgage rate at any time of year.
Winter is always a slow month in the real estate market. Sales are down every winter by around 8%, on average. In winter, the asking price of properties is low so it's a good time for the investor if they want some cheap properties. In the past, investors were restricted due to high mortgage rates. If investors can afford to pay in full in cash, they can get some good deals. Those who depend on mortgages, have to see the mortgage rate trend before taking any decision. However, experts advise waiting and letting the market stabilize before investing in real estate.
Expectations from the real estate market in 2023
Federal agencies are trying to combat high inflation rates and as part of this struggle, they increase interest rates. But these kinds of steps point towards recession. It creates uncertainty and people do not apply for mortgages. People are not sure if they will be able to pay the mortgage or not if the situation remains the same.
Currently, the market is cooling down and prices are reducing, but mortgage rates are still high. That is the reason people are not interested in buying properties. Analysts are predicting a drop in prices in the first quarter of the year will be around 4%. We cannot call it a market crash. It points towards market stabilization and we can hope for some good news from the real estate sector.
If you are waiting for a substantial drop in property prices, you might have to wait for a few more months. You can start your hunt as soon as mortgage rates stabilize. Buying a property is a great challenge, it's not just mortgage rates but inflation rates as well.
Affordable housing is not about property prices only, It's about the price of the property at a specific location too. Moreover, the pandemic has damaged most of the sectors and everyone is in the recovery phase. Financial stability will take time and it will not be easy.
How should real estate investors react to this market?
The market is cooling down and property prices are coming down slowly. However, high-interest rates are stopping investors from buying new properties. But, if a good investment opportunity comes, you must take advantage and seal the deal.
The important thing is to do proper analysis and research before you invest in any property. Make sure that the property is worth your investment. Everything you see might not be true, so it's very important to check properties and analyze them. Get advice from an expert if required but don't make hasty decisions. No one will be responsible for your loss if you get trapped in a bad deal. So, take all the responsibility and do your work. Each real estate market is different and demands different investment strategies. You cannot copy someone's formula for success, you need to have your own experience. Markets behave differently for different properties. For instance, laws are different for rental properties and different for flip properties.
Do proper preparation
You can get some latest data for analyzing the market situation. However, a common investor has no access to such data. You can use some online platforms for this purpose. Some apps and platforms offer good data to their users, but make sure you choose a reliable platform. They help you to find properties at the location of your choice. They will indicate suitable locations for rentals and commercial use. Choose a platform that has a massive database and data is regularly updated too. It will make research and analysis easy for you. You can get the property of your choice within minutes and be ahead of your competitors.
It's not just the location of properties, you can find these tools helpful for return on investment projections as well. You will be able to find the best deal in rental properties, commercial properties, or wherever you want. These tools are very helpful, particularly for new investors. A good decision ensures steady cash flow. This is like a blessing during current inflation rates and high mortgage rates.
Verdict
Mortgage rates and inflation rates are high but the real estate market is open for investment. The important thing is to do it with proper planning. Do proper reach if an investment opportunity comes on your way. Use online tools, and get help from experts before you finalize any deal. Home prices are low, so if you can seal a deal now, it will be very beneficial for your future ventures.
If you'd like to talk more about property management, or you need help with Everest Property Management, please contact us at Everest Realty.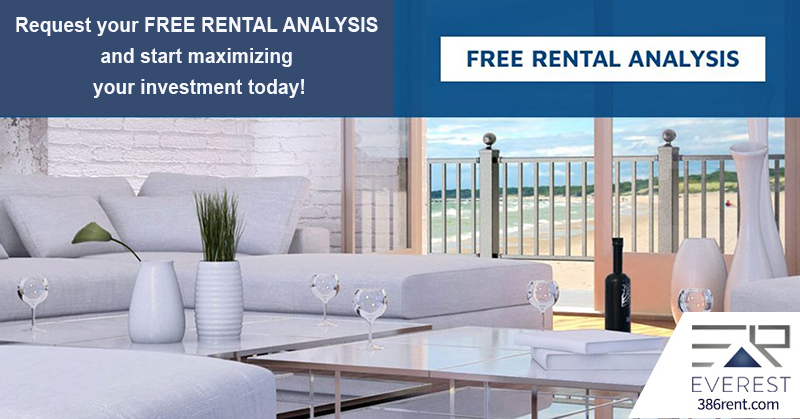 Property Management Service Areas