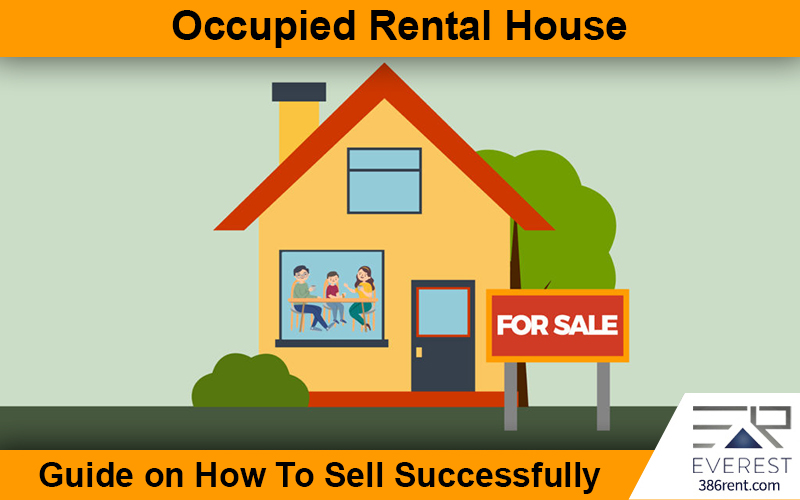 Nothing lasts forever, not love, not passion, and certainly not careers. You may love being a landlord today, but in a decade, you might get tired of looking after rental properties. Getting rid of or selling a rental property isn't hard, but it becomes a bit of a hard task when that said property is occupied.
Selling a vacant rental property is a breeze, but you can still successfully sell your rental property if it's still occupied. Learn how?
Which Is Better, Sell When Vacant Or Occupied?
You can sit idle with a vacant property waiting to be sold. That's not smart, and the cash will run low after some time. If you are lucky and the whole process of selling the vacant property goes in speedy fashion, you need not worry about taking in tenants. However, things aren't that simple when the market is experiencing a slow phase.
You might want to consider the option that you will have to sell while it's occupied. However, this situation comes with both good and bad news. Competitively, selling a vacant property doesn't take much, but selling an occupied rental property can take a lot of time as well as effort on the landlord's part. That's the only bad news; the good news is that there are many tips and hack suggested by the experienced landlords, and you can apply these to turn the tables in your favor. The landlord's right and laws, for one thing, can sort you out if you are trying to sell your occupied rental property.
Landlord's Rights:
The kind of rental agreement matters the most when sorting out the rights of the landlord. Landlord's rights vary according to whether you are renting out on a month-to-month basis or fixed-term agreement
Month-to-Month agreement:
A month to month agreement ends at the end of the month, and for landlords who are looking to sell their occupied rental property, this is the best thing. This means your tenants won't last more than 30 days, and all you have to do is wait 30 days to vacate the property.
Although, you do need to serve the notice days before you ask them to vacate the property. This is called the "well in advance" every state has a different time period for the "Well in advance." So, make sure you check in with the state laws to know whether or not you are breaking any rules.
Fixed-Term Lease Agreement:
It's very unfortunate for the landlords if they are trying to sell the rental property that is rented out on a fixed-term lease agreement. A fixed-term lease allows the tenant to stay in the house until the agreement expires. So, even if you have sold the place, the tenants can stay if they want to. There are exceptions to the rule, smart and experienced landlords know how to deal with the situation and come out winning.
Watch Out for Special Clauses:
Including a special clause in a fixed lease can save you from a lot of trouble when you decide to sell your occupied property. The term can state that the contract will end within 60 days after the rental property is put in the market. This gives you 60 days to find a buyer for your house and have it ready for them when the time comes. A special clause like this makes things a lot easier and simpler.
Find Reasons to Terminate and Make It the Tenant's Fault:
Not all tenants are great; all you need to do is find one cause to evacuate them without being blamed. Here are some possible reasons to hand in the vacation notice:
Tardiness in rent payments
Rule-breaking, like unhinged parties, loud music or pets in a no pet's allowed property
Property damage
Illegal activities
Neighbor's complaints
All of these are good reasons to ask the tenants to vacate the rental property.
From One Landlord To Another:
Why not sell the property and the tenants in one go? Seems funny? Who would be interested in an occupied property? Well, another landlord obviously. But certain issues arise in a situation like this such as,
The list of buyers gets extremely limited; not everyone is looking to invest in a buy-to-let property.
The tenants must agree, as they are the one who will have to endure showings as well as open houses
If you can tackle all of this, you can sell your rental property to a landlord who is willing to buy it when the tenants still in place.
Cash For Key Approach:
For most landlords, the only approach is the cash for keys approach. It is also efficient and effortless ways of getting the place vacated for selling. Offer your tenants a sufficient amount of money that they won't be able to turn down to get the keys. This is an off the record agreement that the tenant can refuse, but mostly they don't that's why it's also called the magic pill for the landlords.
Let the Renters Make an Offer:
Of the best things that you can do in a fixed-term lease agreement is to offer the house to the tenant. They are already living in it; they must love it as well or like it to some extent. Turing your renters into buyers will save you the headache of finding a buyer as well as going through the evacuation process. This is also a great deal on the renter's part as they can enjoy the luxury of having their own place.
Discount:
It's a fixed-term lease agreement, so obviously your tenants are still paying the rent, if the cash for keys doesn't work, you can always offer your tenant a discount on their rent to get the house vacated. Tell them they can live on half rent till you find a buyer.
Conclusion:
There are so many tips and tricks under the landlord's hat that there is hardly any situation he might get stuck in. However, not all renters are naïve; they must have their own weapons to deal with the landlords.
If you'd like to talk more about property management, or you need help with Everest Property Management, please contact us at Everest Realty.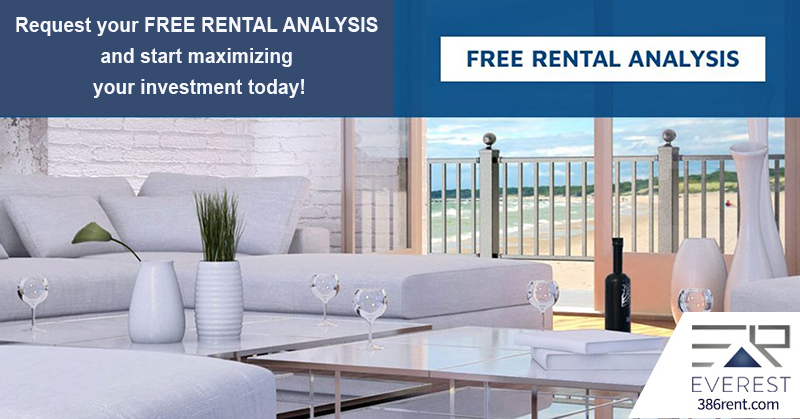 Property Management Service Areas