In this era of smartphones, we have a lot of apps on our phones. Payment apps are also commonly used for online shopping, utility bills and mobile top-ups. Many landlords want to give this option to their tenants; they can pay rent using these apps.
Getting paid through apps is easy and seems effortless, but is it a great way to accept rental payments? Let's try to find.
These Cash payment apps are also called as peer to peer services. These services allow users to exchange money for different purposes between multiple users. For instance, you can pay the bill at a restaurant, send money to any contact as a gift or make any business payment as well. These apps act as a digital wallet, and you can send money electronically as you pay the cash. Some apps work through a gateway service. A financial institution control movement of electronic payments.
Why should landlords not accept payments through payment apps?
It seems a very attractive option to receive payments through apps as it is a very easy and quick method. However, these apps do not support all the features required to receive rental payments. Here we discuss a few points, which can be problematic if you accept payments through apps.
Tax-related complications
The payments you receive through apps must be reported to concerned authorities. It increases the paperwork for your tax. Moreover, you have to pay more tax, and tax calculations become difficult. If tax exceeds a certain limit, you have to go through an audit, which will be another headache.
Charge-back
These apps allow the sender to get their money back within 6 months. If you accept rental payments through these apps and the renter charge-back the rent, there is no procedure to claim it back. So, it can be a big loss for you.
Transaction limits
These apps have different transaction limits. Tenants cannot send money above a certain limit. In this case, tenants might have to pay rent in installments, and it may take one to 3 weeks to get that money in your bank account. The slow cash flow will cause problems for you and can disturb your monthly money circle very badly.
Different apps and services have different transaction limits; you can check before opening the account. But they are suitable for making small payments. For large rental transfers, these apps are not useful.
Chance of error
There is a great chance of error while using these apps for money transfers. For instance, if the tenant adds wrong details, even if your phone number is incorrect, the money will be sent to that wrong number. You can get this money back in your account, but the process will be complex and very time taking. In some cases, you may not get this money. Such incidents can disturb your relations with your tenants, and you may lose a good renter.
Record maintenance becomes difficult
You cannot integrate these payments apps with your property management software. The only option is to enter the data manually. It may take a lot of your time to add the data of tenants manually with each payment you get, and if you are receiving this money in installments, it will take even more time. Chances of human error increase many folds when payments are manually added I any accounting system. Another burden is to transfer these payments from the app account to the bank account. You have to maintain the record of payments and then transfer them to your account; the hard work is already doubled.
Automatic payments are not supported
You cannot schedule a payment when you are using these apps, a bank account allows you to schedule a payment at a specific time, but apps don't. Tenants have to send money manually, and if they are busy, you will get late payments. Meanwhile, you may send tenants different reminders, an added burden.
The eviction process can be complicated
When you accept payment through apps and the tenant has not paid the rent, you must send them an eviction notice. But if they pay a very small portion of the payment, the whole process of eviction stops. You have no authority to refuse the payment. This is a big loophole in these services, and it creates complications if you want to evict the tenant and they do not want to leave the house.
What are the best payment systems for rental payment acceptance?
There are different methods to accept payments, and bank payments are most common. But getting payment in your bank account can also cause problems, particularly if you want to start an eviction process. If the tenant transfers very little funds to your account, the eviction process stops automatically.
So what is a suitable system for rental payment acceptance? There is some software particularly designed for renters and property managers. You can integrate this software with your property management software, and the data will be updated automatically.
It may take some time, and you may have to put extra effort into integrating software, but they are worth your time. Once you complete the setup, you can enjoy various advantages like:
The tenant portal will allow the tenants to schedule a rental payment at any month.
Landlords can turn on and off these payment options. This feature is useful when you want to start the process of eviction.
The data will be updated automatically. It can reduce your office staff, as there will be no need to add data manually.
The chances of error are very low as the whole system is automated.
Verdict
Payment apps seem very attractive as they are easy to use, but they have many disadvantages. All apps are not bad; you have to find a specific app or software designed for the property managers and renters. Payment through these apps has advantages for tenants, but landlords will be at risk. So, find software that you can integrate with your property management system and automate to reduce errors.
If you'd like to talk more about property management, or you need help with Everest Property Management, please contact us at Everest Realty.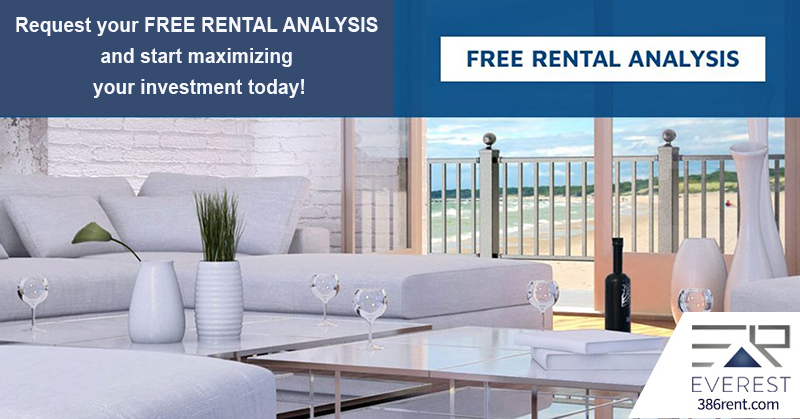 Property Management Service Areas