If you have a second home, you can rent it out to make some extra money. Use this extra income to support your family or save it for your retirement, there can be different purposes. However, getting a tenant can be a tiring process, no matter whether you are looking for the first tenant or just a new one for your vacant house.
Landlords are often concerned about the financial condition of tenants and want to make sure that tenants have enough funds to pay rent, every month. Renters provide proof of their income before they sign the lease, but the problem is proper verification of these proofs, which is very important. How you can check the proof of income, is a big question. This article will help you to get the answer to this question.
Use 3 to 1 ratio formula
The 3 to 1 ratio is a standard income-to-rent formula. According to it, the income of the tenant should be three times the rent, he has to pay you. In this case, he will be able to pay the rent without any trouble. There is no hard and fast rule, but it is an estimation. However, renters are increasing around the world and people have to pay more than one-third of their income as rent.
To estimate if tenants will be able to pay the rent or not, know the average monthly income of residents in your area. Compare it with the rent of your home and it will give you an idea if tenants will be able to pay it or not. You can easily calculate the rent with this method. If your rent is more, you can reduce it to fit in this formula. You can get more potential tenants and you will be more confident to get what you are asking. However, the rent depends on various other factors too. You have to see your budget as well but if you can reduce it a little, you can enjoy various advantages.
Do proper insulation of the property
It is an indirect way to get assurance that the tenant will pay rent in time. If your rental property is well insulated, the cost of heating and cooling will reduce. It will increase the chances that you will get your rent in time. When tenants have to pay fewer utility bills, they will have enough money to pay the rent in time. Moreover, tenants will appreciate your concern for them and will love to stay in your home for a long time. In most cases, Tenants take care of such properties which saves money for them. Additionally, they will pay the rent when the weather changes, as insulation will save money for them in every season. If they will stay for long, it will save a lot of your time and effort, which finding a new tenant requires.
Communication should not be neglected
A landlord must be available for the tenants whenever they need. No matter, whether it's about maintenance or any emergency problem, the landlord must be easily accessible to tenants. It will help to build a positive relationship with renters. Landlords must know the rights of tenants and should respect their rights. If you will respect them they will respect you and cause fewer problems for you. They will try to be as good as possible and will cooperate in every possible way. If you can establish a good relationship with tenants, they will love to stay for long and you can get rid of background checking of new tenants after every few months.
Necessary documentation
We have discussed the importance of keeping good tenants and how it can save your efforts and time. You can also check some documents to confirm the income of your tenant. Many landlords consider it a long and tiring process, but it is a simple process if you know what you have to find out.
Ask for pay stubs
One of the most reliable proofs for income verification is the pay stubs. These papers show the name of a person, where he works, and contact information. These papers also show the income of the person before tax deductions and other details including overtime, bonuses, and when he gets paid. You should ask the tenant for this paper and verify this information from his employer.
Check bank statements
Bank statements are very easy to get these days. The tenant can download them in PDF format and send you the required one. These statements can tell about the current financial situation of tenants. You can also find out if any of his checks were bounced. However, everyone is not comfortable providing bank statements as tenants don't want others to know how and where he spends their money.
Request for Tax returns
If the tenant has his own business, you can ask for the tax returns for the past year or so. It will reflect how much they make every month. They are also available in PDF format and you can ask for a printed copy as well. They show the gross and net income of the tenant and you can also estimate his monthly income. It will describe if he can afford your rental unit or not. Returns do not show current earnings but you can easily estimate them. The information in these documents is reliable.
Letter from employer
Another way to verify the income is to ask for a letter from his employer. The letter will show details including the salary of the renter. Large businesses can easily provide this information and they have printed letters for that, but small businesses may hesitate to provide personal information of their employees. Usually. They take a long time to provide such letters.
Benefit statement from social security
If the tenant uses public assistance, you can ask for the benefit statement. This is a useful document and will support his bank statement and tax returns. It is easy to verify this statement.
Other than these, you can ask for the spouse's alimony and child support proofs as well. This information is available in the records. You can easily check or ask the clerk to help you.
If you'd like to talk more about property management, or you need help with Everest Property Management, please contact us at Everest Realty.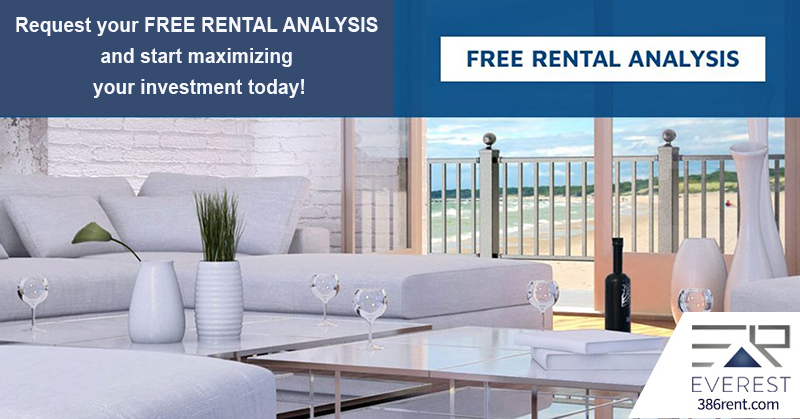 Property Management Service Areas