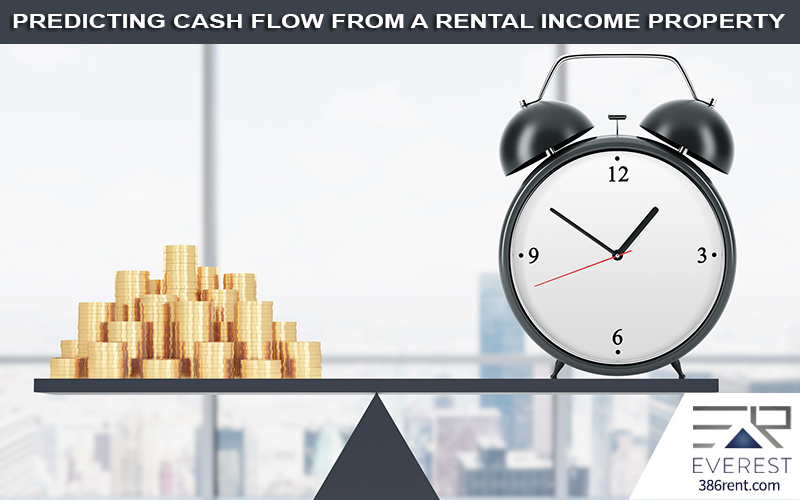 For a landlord, cash flow from a rental income property is the most important metric. He is always looking at a property that can generate a positive cash flow month after month. One of the best things with this form of real estate investing is that one can make an intelligent guess about the kind of income he can expect from a property after buying it. This ability to predict rental income is what makes real estate investing very attractive in comparison to investment in stock markets. But how do you predict rental income from a property? Let us find out.
Why rent and these incomes are predictable?
Value of a property may fluctuate according to the conditions in the housing market, but this is not the case with average monthly rents. Even during the great recession of 2008 when home values touched a historic low, monthly rents fell by only $36 from $947 to $912. Similarly, expenses incurred by landlords vary from one property to another. Properties suffer from vacancies also. But it is possible to arrive at average monthly expenses on a property after considering average vacancy experienced by the landlord.
In any given month, the biggest expense incurred by a landlord is the EMI paid to the lender. However, whenever there is a major repair or renovation undertaken in a month, expenses of the landlord surge ahead. Therefore, an investor needs to find out the average expenses incurred on a rental income property rather than going by expenses incurred in a particular month.
Expenses on maintenance
Maintenance is a regular expense incurred by a landlord whether it is in the form of painting, changing carpets, or fixing problems in plumbing or electrical lines. These expenses are necessary and cannot be neglected. On an average, maintenance expenses take up nearly 5% of the monthly rent.
Major repairs
A landlord must undertake major repairs in rental property occasionally. These include repair or replacement of roof, issues with foundation, repair of HVAC, and so on. These repairs can cost thousands of dollars, but they are not incurred every month. Therefore, this cost is divided by 12 to arrive at monthly expense on repairs. An investor must take the cost of these repairs as 8% of his monthly rent.
Vacancy cost
It is very rare that all units in a property get occupied by tenants. Tenants move in and out and there are always a few units that are vacant at any given point of time. Sometimes this vacancy rate is low while it is high at other times. On an average, vacancy cost can be taken as 8% of the average monthly rent.
Management cost
If you are very busy or find it difficult to manage the affairs of your property and tenants, you hand over this responsibility to a property management company. These companies charge a fixed commission in exchange for its services that comes to nearly 10% of the average monthly rent.
Insurance and property taxes
These are two expenses that have to be borne by the landlord. Even though these expenses are paid yearly or half yearly, you need to calculate the monthly cost. It turns out to be 5-10% for property taxes and 4-8% for landlord insurance. The total expense on these two heads can be taken as 15% of the average monthly rent.
Commonly, monthly expenses on a property tend to be around 50% of the monthly rent collected form the tenants. As an investor, you should add your EMI to this amount to arrive at your monthly expenses. This gives you can idea of the kind of rental income you can expect from a property.
If you'd like to talk more about property management, or you need help with Everest Property Management, please contact us at Everest Realty.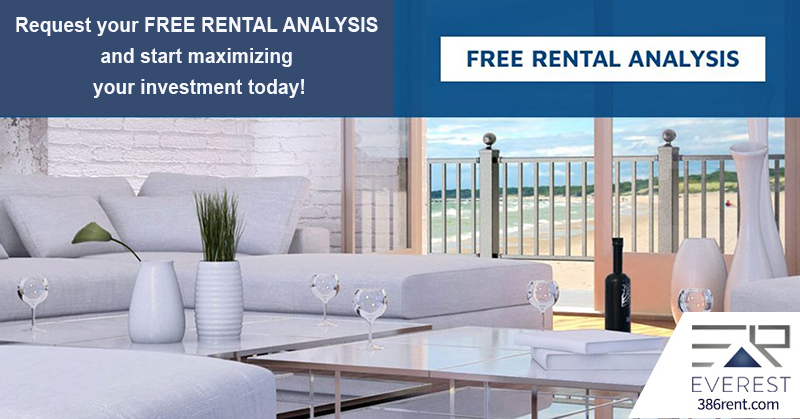 Property Management Service Areas