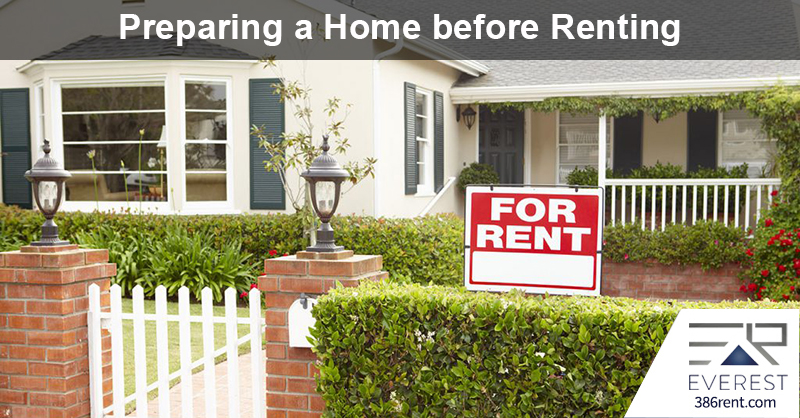 There is stiff competition among property owners and managers to catch attention of potential tenants. They keep their rental properties fresh and clean to attract high number of renters. Experienced property managers prepare their properties before renting it out just like a homeowner prepares his house before listing.

Keep a proper record of the condition

All experienced property managers understand the importance of documentation. They always keep a paper trail that proves the time and money spent on maintenance of the property. This documentation is what helps them in withholding the deposit of a tenant in case the property has been damaged in any way. It also helps them in proving how meticulously the property has been maintained in top condition in front of prospective clients.

They replace broken fixtures asap

Good property managers know that it is not the question of functionality but the image of their property whenever a handle or doorknob gets broken, or when a light bulb becomes fuse. They keep a close eye on the smallest of details and take prompt action. These are small things but they are appreciated by tenants who spread the word around to spread the word around that they keep property in first class condition.

They pay attention to security

One of the most important steps in preparing a property before renting is to enhance tenants' security. A good property manager understands the tenants' requirement of privacy and security. In addition to manual security in the form of a guard, property managers these days also get installed electronic surveillance system to keep a tight vigil around the property always. Prepping security is a small cost to pay when you think of huge costs incurred because of break-ins, vandalism, and theft.

Check appliances before renting the home

If you are giving the home fitted with various appliances to the tenant, it makes sense to check them in front of the tenant. This way you can prove that you handed over the house with everything functioning in proper order. Check the temperature controls of the air conditioner and the freezer to make sure energy bills are under control.

Tenants Always Love Additional Facilities

Every tenant wants to rent out a place on as little money as possible but there will always be tenants who prefer quality facilities over the rent price. Look at your neighborhood houses and see what they lack of. For instance, if they don't have swimming pool facilities, you can make a room of a small swimming pool in your home as it will mostly likely be attracting customers towards your home, and you can make money out of it by charging more than that of your neighborhood landlords are charging. Similarly, you can always look for better landscape and flooring systems which you think that might attract tenants. Always consult your real estate agent as he or she might give you some useful to attract more tenants.

Carry out pest control

This is a necessary step before renting out a home. Show the door to all the unwanted and unwelcome crawly creatures and rodents so that they do not bother your tenant. It is also necessary to prevent damages and health hazards caused by these pests. Otherwise, you might lose your tenants as well as will be spending more money on using pest control in future.

These are a few useful tips you can follow while preparing a home before renting it out.
If you'd like to talk more about property management, or you need help with Everest Property Management, please contact us at Everest Realty.
Property Management Service Areas
Palm Coast Property Management
Flagler Beach Property Management
Ormond Beach Property Management
St. Augustine Property Management