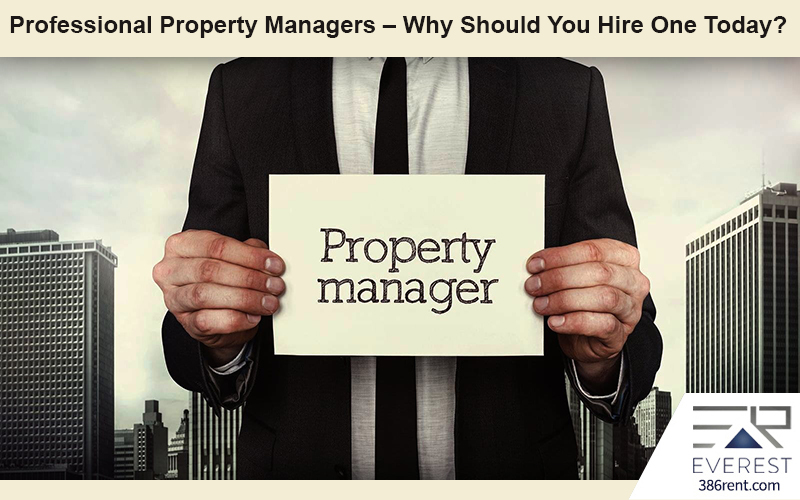 For a real estate investor, there is nothing more important than maximizing returns on the property; this is their bread and butter. Most smart real estate investors hire professionals to run their rental property and maximize their return on investment. Let's face it, professional property managers are skilled and trained to maximize your profits as well as run the rental property smoothly. They know what they are doing, as you know which property is profitable to invest in, they know how it's run to increase the cash flow.
The professional management companies have a lot to offer, their personnel's experience, as well as expertise, can reap you a lot of benefits. A rental property manager is responsible for doing advertising as well as tenant screening. They also talk over the task of lease renewals, evictions, tenant turnover increment as well as maintaining the look of the property. It's the most beneficial investment in your real estate career.
If you are still not convinced, here are a few ways a professional property manager can help you maximize your return on investment.
Occupancy:
The first thing that a property manager changes, is tenant turnover. You won't get any cash flow if your property is sitting vacant. No tenants mean no ROI, hence that's the first thing a professional manager tackles. Many companies don't get paid if the property isn't occupied, so getting tenants is what they need to do to earn their keep.
Tenant Screening:
What's worse than a vacant property, a bad tenant? When you let in a bad tenant, who doesn't pay, you are getting yourself in so much trouble. Now your property is occupied, so there is no potential, but the tenant isn't paying anymore, so no cash flow either. Here's when a professional manager will help you the most. Tenant screening by a professional makes a huge difference. Most companies have their own database as well as professional ways to screen tenants as well as check their credit score and run a bit of background check.
With a professional property manager, you don't have to worry about letting in tenants who don't pay or are tardy with their rent payments as well as one's who will not maintain the property like their own. A good tenant stays with you for long-term contracts. Hence tenant screening is the best thing to increase ROI.
On-time Transitions:
The transition time between tenants moving out another tenant moving in is crucial. What a professional manager does is to make it clear that the tenants are to provide prior notice, a month or two, before leaving. This gives the company enough time to get a new tenant without losing much time. An efficient as well as smooth transition period guarantees increase in ROI.
Quality Tenant Retaining:
To keep a tenant happy, all you need is communication. A real estate investor doesn't have time to run after the minor problems of the tenants and give them a timely response. Hiring a professional management company takes this problem off your hands as well.
They are responsible for addressing the many problems a tenant might have during their lease period. This will keep both you and your tenant happy. And we all know that a happy tenant is a long-term tenant.
Regular Payments:
To increase and keep the cash follow regularly is to collect rent on time. For real estate investors, it's very hard to do so, but if you are smart enough to hire a professional property manager, you will have all your rent payments on time as professionals have many ways to make tenants pay on time. Many professional companies have personalized payment portals that make payments very easy.
Collection Issues:
The most annoying thing is when a tenant refuses to pay even after umpteenth warnings. Professional managers have an explicit clause in the lease agreement that will cover the late payments. So, you don't have to worry about late or non-paying tenants.
Efficiently Managing Repairs and Maintenance:
Rental and investment properties lose their value in a couple of years with the wear and tear as well as damage caused by the tenants. However, with proper care, timely repairs as well as regular maintenance, you can avoid the decrease in value.
As stated earlier, all these tasks may be too much for a real estate investor. This is why you need to hire a professional property manager who will take care of all this and more for you.
Follow up on Maintenance Requests:
There is nothing worse than ignoring a repair request from tenants, as it can turn in to a huge mess if not attended in a timely fashion. The famous saying "a stitch in time saves nine" is made for property managers. A vigilant property manager trained by a professional company has proper channels to record and follow-up on all repair and maintenance requests.
Seasonal Maintenance Routine:
When you don't get repair requests from tenants, it doesn't mean that you can slack. A seasonal maintenance routine is essential to keep your property properly maintained to retain its market value. Prevention is better than cure, apply this to your property management, and you will avoid any issues that may arise in the future.
Rent Increments:
Every two years, it's time to increase the rent as the value of the house is also increasing. However, you can't just get up one day and decide to increase the rent. There are ethics and procedures to follow. Professional managers increase rents after doing a thorough search of the neighborhood and market trends. They know how to price the property as well as increase the rent without putting off the tenant.
Conclusion:
There are many reasons why you should hire a professional property manager. Apart from the above given reasons, they help you run your property management smoothly without any hassle. With a professional property manager, you can expect your ROI to increase in a matter of one year.
If you'd like to talk more about property management, or you need help with Everest Property Management, please contact us at Everest Realty.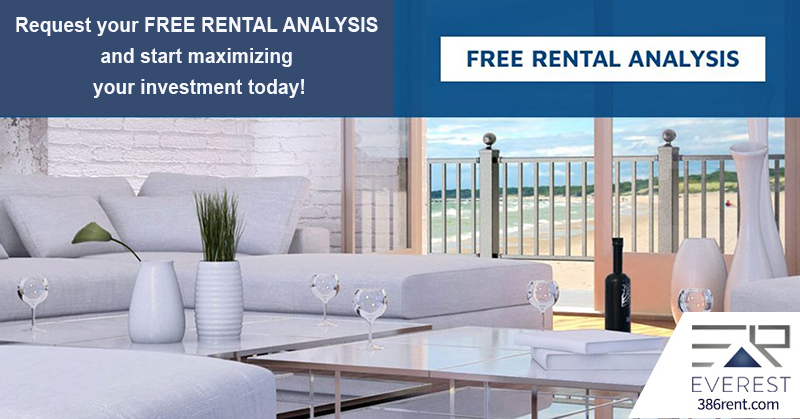 Property Management Service Areas