Every business has its ups and downs, the same is true for real estate businesses. Investors have to be very cautious these days as investments without planning can be damaging to the business. Investment tools can help to play safe. They also provide updated information, which can help to analyze the situation. Moreover, you need to do proper research and access data accurately before you devise an investment strategy.
Investment at the right time and right place is very important. But many people have no clue about finding the right place. Here we are discussing some tricks to find investment property hotspots. When it comes to finding an investment property, you need to look for some key features which are discussed here.
Features of a good investment property hotspot
If you think you can find a Hotspot in a single day, it's not possible. You need to work hard to find the right place for investment. Updated information and dedication are vital. Investment tools can also help but you need to look for the following qualities.
Location: No matter whether you are looking for a primary property or an investment property, location is important for both. It requires a lot of hard work but it's vital to find a good neighborhood. Every property investor wants a good location because it affects all other factors directly and indirectly. Location determines the safety of residents. However, location is a very generic term. The investment property's location is not just the place but the community which surrounds your property. It's also about amenities in the neighborhood, transportation services in the area, and various other things. So, if you find a good location for investment, it might not be good for other investors if they are not interested in similar amenities.
For instance, a quiet location with a school and park in close vicinity is suitable for families which are looking for long-term rental units. So, if you want to invest in long-term rentals, it's an ideal location. But if you want to invest in short-term rentals you need to find a location that has an easy approach to tourist attractions and clubs.
Taxes: Taxes are important for any business. But when it comes to property it's vital to differentiate between personal property taxes and real estate taxes. Real estate taxes are only about properties but personal property taxes have a wide range. It includes mobile homes, vehicles, etc. You have to pay charges annually and government agencies determine the tax rate. Taxes may vary according to location, in large cities tax rates are high and in rural places they are low. In the United States, the highest tax rates are in New Jersey and Illinois.
Local crime rate: Another important factor that you must not ignore is the local crime rate. When you find an investment property, you need to think like your tenant. It will help you to choose the right property. Safety is very important for everyone. If you want to have long-term tenants you need to provide them with a safe environment. Even for short-term rentals, safety is the biggest concern for tourists. Use different sources of information to find the crime rate of a particular area. Use the official website or any online platform to find relevant information. Crime rate varies within the city, it can be low in one neighborhood and high in another. A local property agent can help you to provide accurate information. They are well aware of local circumstances and help you to avoid areas with high crime rates. But don't rely on anyone, get first-hand information before making any decision.
You can see some warning signs in the area. For instance, the presence of police at different points indicates that the crime rate is high. Moreover, broken windows and overgrown yards also indicate red flags.
Job market: After the pandemic, young people are pursuing their career goals and most of them are leaving their hometowns for better job opportunities. Dynamic job markets are attracting these Young people from around the world. If you have a good job market in your city, you can invest in rental property. People who will come for a job will need a living space too and you can earn Well, being a landlord. Moreover, students are also avoiding living in hostels. They prefer to find a rental place for the sake of privacy and freedom. However, to take advantage of this situation, you have to plan wisely. Invest in rental property near an educational institution and attract students by offering them their required amenities. To attract job seekers, invest in small rental units which are affordable for them.
Amenities and services: Amenities are very important for tenants. They are ready to pay more if they get the amenities they want. Different people have different specific needs but you have to provide some general ones. For instance, make sure your unit has all the basic appliances which a tenant may need. More amenities mean more tenants will be interested in your unit and you will be able to retain them for a long time. Amenities are not only necessary but they are for pleasure too. They make the life of a tenant not only comfortable but enjoyable too.
When it comes to the building, it must have a swimming pool, parking space, gym, and another social area. Rooftop gardens and Party rooms make your place more attractive. WiFi is a must-have for every rental unit these days. As everyone is concerned about safety, if the place has security cameras, it will be a big advantage.
Other than these online rent payment options also creates comfort for tenants. You can also attract tenants with small things like large bathtubs and a beautiful balcony. Dishwashers and washing machines also attract Long term and short-term Tenants. Furniture and fixtures should also be functional and beautiful to attract more tenants.
These are some key features that you need to see when you search for investment property. To get a good return on your investment, make sure you plan your investment properly.
If you'd like to talk more about property management, or you need help with Everest Property Management, please contact us at Everest Realty.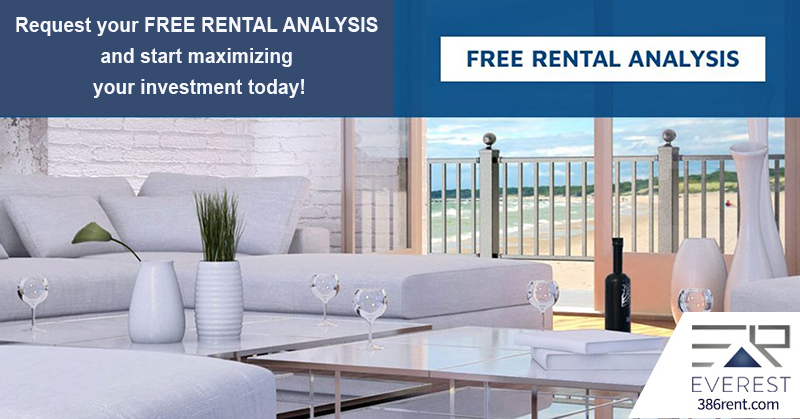 Property Management Service Areas