In this era of technology, everything is changing. Real estate investors and owners also need technology to help their business to grow. Property management is not a simple thing, it involves maintenance tasks, dealing with a labor shortage, cleaning, and a lot of other things. Every day you have to deal with a new problem, and sometimes it is not easy to solve too. Property management can be frustrating, particularly if you are managing many units.
The solution to the problem can be automation. Landlords need a tool that can help them to manage. A centralized property management software can make things easier for every owner. Here we are discussing some aspects which can help businesses to grow.
Advantages of using software for real estate business
As mentioned earlier, the software can help landlords and save a lot of their energy and time. You can use software to automate many processes and enjoy comfort in your life. These tools can automate various aspects of your business like sales, leads, contacts, customer data, communication with tenants, and various other things. Here are some advantages of using software for real estate business.
Information management from multiple sources
Real estate agents have to deal with different kinds of information that are coming from various sources. Owners advertise their properties on various platforms and buyers contact them through various channels. The software can help you to get those leads and respond to them accordingly. It creates a database of customer information and structures it to make analysis easier for you. It will be easier to develop a business strategy by using this data.
Easy access to your data
Another advantage of using automation software is easy to access. You can access data from the office, at home, or even on the go. Some discussions with clients and negotiations are immediate and you can respond to such problems very quickly. You can sync different devices and a user-friendly interface can help you to access information and questions from any of your devices. Geo-location technology is also integrated and you can use the software for marketing purposes, in your specified area.
Accelerate your work
If you want your real estate business to grow, you need to be very responsive, no matter whether you want to buy a property or are interested in selling one. It is a very competitive industry, if you will be slow, someone else will close the deal. Automated software can help you to reach the information quickly and respond to it in no time. You can quickly analyze your things and decide without wasting It.
Customer data monitoring
You can access customer data when you use automation software. Analysis of this data can help you to predict accurately the market trends and ups and downs. You can know about the demands of customers and see what type of property will be in demand in the coming days. It will help you to invest your money in the right place. The risk factor will reduce and you will be able to close your deals confidently.
Security and safety
The security of customer data is very important for real estate managers and agents. Automation software ensures data security and there is no chance of theft. Data is properly stored and encrypted to avoid any hacking attack.
Better marketing
With the help of automation software, you can do proper and effective marketing of your real estate business. When you launch a campaign, you can check its performance through your software. It will be easier for you to target your audience and convey your message effectively. Moreover, you can analyze marketing results from different platforms to know which online source is good for the marketing of your business.
How does automation software work for real estate?
Real estate agents and managers can use automation software for different tasks. A few of them are listed below.
Property managers can easily track leads and keep a record of their daily management tasks.

It can help to organize data related to clients and property details. You can access your data, at any time, anywhere.

You can integrate the software with your website and people can easily check which property is available and which is already booked.

It makes follow-up of leads very easy.

Entire team can manage their tasks, no matter where they are.

Leads can be prioritized according to their nature and the stage of the deal.

You can also launch an effective email campaign.
How to set up automation software?
Customize software according to lead
When you receive a lead, feed all the requirements and demands in software to offer the best possible service. Enter details about the budget, location they want, and size of the house they need. It will be easy for you to find the property according to your requirements. You will be able to get back to the clients quickly and that is the first step toward the success of your business.
Follow up on your leads
Follow-up is very important to close a deal successfully. You need to get back to the clients repeatedly and understand what they want. If you follow up, the chances of success are more. Automated software can easily communicate with clients on your behalf.
Negotiate successfully
If a client wants to buy the property, you have to negotiate about price, and automation software can help with that too. You can get information about the price of a property in this area and set your asking price according to that. Automation software can set meetings for you and you can convince your clients by using the data you have.
If you'd like to talk more about property management, or you need help with Everest Property Management, please contact us at Everest Realty.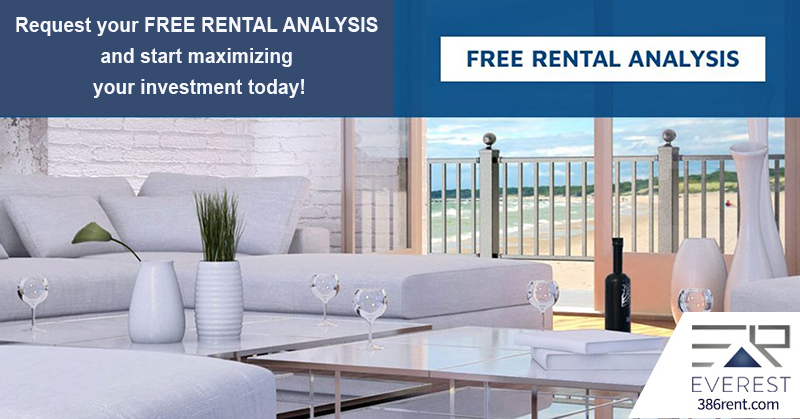 Property Management Service Areas