Property management strategies change every year. Investors must consider their career growth, and at the same time, they want to make profitable deals as well. To be successful in both fields, they have to get information about the latest trends and strategies in the rental industry.
The year 2020 was full of challenges as far as property management is concerned. Everybody has different expectations in 2021, but no one can predict the challenges we face this year. In the previous year, the rental industry has seen a big shift, but during the current year, we can see some trends that investors can use to get benefits. It is very important to get information about these trends. Once you know that, it will be easier to follow them according to your situation. Let's know about these trends.
Better Owner Communication
COVID – 19 forced people to stay at home, and property managers struggled to cope with the situation. On the other hand, owners were not sure about the situation, and to understand the situation, they were communicating with their property managers more frequently. During the process, tenants, and owners both realize the vital role of property managers.
As the COVID crisis is not over and owners are looking for the profits and security of their properties, they will keep communicating with property managers. It will help them to understand new rental regulations and ways to stabilize their profits. On the other hand, property managers also like to discuss the problems they are facing. Thus, it increases mutual understanding and trust. A better relationship between the property manager and owner is the key to success for both parties.
Giving priority to Tenant support
COVID has brought a crisis in every field of life. Tenants are also struggling to pay the rent. They are facing several problems, and no one is there to understand their concerns. Property managers can play a vital role in this situation. They can help and support tenants in a variety of ways. For instance,
Property managers can help tenants to find financial assistance
Managers can get information about different options available for renters
Develop a complete package for different types of tenants
Keeping these packages updated according to changes in rules and regulations.
Property managers have done this kind of assistance in the past, and owners and tenants also want the same kind of practice in the future. It is a good idea to educate your tenants and find financial assistance for them. In addition, it will help you to develop a healthy relationship with both parties who are involved in this business. Better relationships last longer and bring good results for the people involved.
On the one hand, we want to be supportive of the tenant, but at the same time, we do not want to compromise on the profit. It isn't easy to manage such a situation. You have to understand that profit is important, but you should not ignore the needs of the residents for long-term benefits. If you can create a balance between profits and tenets assistance, you can succeed after this crisis.
Adopting new technology
Due to COVID – 19, we have seen a great shift in technology trends. People are going towards digital solutions in every field of life. Therefore, we have to consider social distancing and safety measures for people and society at large.
People are getting vaccinated, and we see relaxation in restrictions. But technology is still in use as they find it easier and quicker. For example, people are using software to collect rent and share their documents on digital platforms. This digital shift is refreshing for the industry.
Digital business is possible in every season. Of course, personal dealings will return with time, but digital business has become part of our lives now. In addition, tenant portals are common now, which provide a platform to share information. These things have made property management easier than before.
If you are not making profits as you expected, you must consider using property management software. New and better software is coming every day to meet the requirements of owners, property managers, and tenants.
New generations in the real estate market
If you see the property market, you will notice that instead of one generation, now we have different generations in our property market. During the last few years, Millennials were the kings of this sector. Older members of this generation plan to be house owners, while younger ones are ready to be rentals.
However, now we will see generation "Z" in the market. This generation has grown in the digital era, and they know the latest technology like the back of their hand. This generation uses social media and other online forums to make their decisions. To get them as your clients, your website must be optimized for the Smartphone, and it must provide an exceptional digital experience.
So, if you want to stay in the market, you have to meet the new challenges. Adapt new marketing strategies and make sure you are available on all online forums.
Adapt these trends to grow
These are few basic trends that we see in 2021. However, you can adapt them to covers flaws in your business model. There is always a chance for more growth in every business. If you are not sure how you can incorporate these trends in your business, here we have few suggestions.
Communicate with the owner in a better way. Understand what he wants and provide him accurate information about changing market trends.
Help your tenants by providing the latest information about the rental rules and assist them in getting financial help when they need it.
Get the best technological solution for your business according to your requirements.
Adapt your business according to the changing market trends. It will help you to get reasonable profit, and you will remain part of the market. Your relations will be stronger with owner and tenants, and it can earn benefits for you.
If you'd like to talk more about property management, or you need help with Everest Property Management, please contact us at Everest Realty.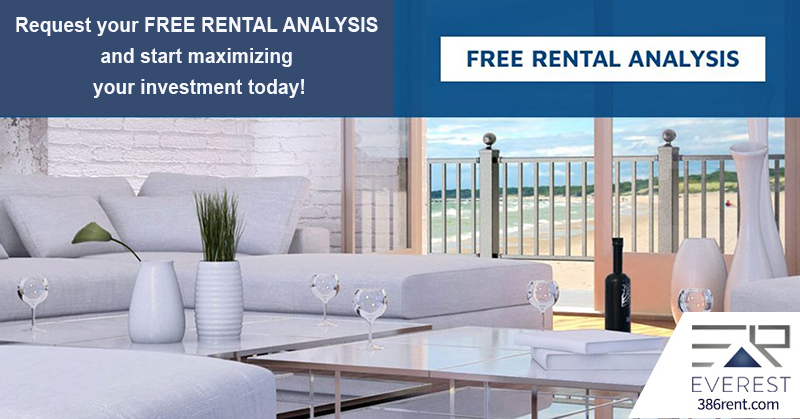 Property Management Service Areas