The real estate market is dynamic and for investors, it is very important to stay connected with the latest trends. Investors should also be aware of expectations and trends in the coming year. It will make decision-making easier and they will be able to plan their investment properly.
If you are a new investor, reading this article can help you. We will provide you with information that can be helpful to make the right decisions at the right time. We have talked with real estate experts to know about the current real estate market and what are their expectations for the coming year.
Real estate market at the end of 2022
The residential sector of the real estate market was very active during the past few years. Wars in different parts of the world and the pandemic affected this market even in 2022. The major trend of 2022 can be summarized as follows.
Property prices were very high. An average increase of 8.9% was observed from the beginning of the year.

It's not only the property price, but mortgage rates were also very high in 2022. At the start of the year, they were normal, but soon they started rising and are very high even in the last quarter of the year.

Due to high prices, more and more people were interested in selling their properties, so inventory went up during the current year. But demand was higher than available properties which contributed to high prices. So, we can call it a seller's market, where demand is more and supply is less.

Rental rates were also very high, due to the high price of the property, people were unable to buy new homes and rental was the only option. Rental rates increased more than 12% in many real estate markets around the country. They were the highest in Florida.

Due to the pandemic short-term rentals were badly affected but now AIRBNB is recovering. Now short-term rentals have proved a profitable rental strategy.
In short, we can say 2022 is a good year for real estate markets in the United States.
Real estate market expectations in 2023
Real estate investors are keen to know about the expectation in 2023. New investors have many questions in mind, like will the market return to a regular cycle? What will be the trend for the price? Are there any chances of a market crash in 2023? And the most important question is whether 2023 is a good year for investment in real estate.
Here are the key expectations for the year 2023. They have answers to all these questions.
Slow increase in property prices: High property prices are difficult to sustain, and it gives rise to the question, will property prices will reduce in 2023? Property experts think that property prices will remain high and people who want to buy new homes will not be able to afford them even in the next year. However, it is predicted that the increase in prices will be slow as compared to previous years. Real markets in different states behave differently and price increases will be different in different parts of the country.

A spike in mortgage rates is expected: Interest rates are also expected to remain high during 2023. The increase in mortgage rates will not be as sharp as it was during the current year. Concerned government agencies are not reducing interest rates so mortgage rates are also not expected to slow down. Resultantly, people who want to buy their first home will not be able to afford it. It will reduce the demand for homes and will lead to a reduction in property prices in some states.

Real Estate market will be a buyer's market: Real estate market was a seller's market since 2020 but now it is expected to be inclined to be a buyer's market. These conditions will be favorable for investors. It may not turn into a buyer's market completely, but inclination will surely start.

People will go for alternative financing options: It is expected that in 2023 mortgage rates will be high and it will affect home buyers. On the other hand, investors will not be greatly affected because they will choose different financing options. Various other options are also available, other than a conventional mortgage. Private money loans will be an attractive option for investors. Other than that, hard money lenders, crowdfunding and partnerships will also attract new investors.

Demand for rental properties will remain high: Prices of properties are un-affordable for commoners, so rental homes are the only option. In this situation, demand for rental homes will increase and so the rental rates will also remain high. Living expanse is increasing and mortgage rates are very high, which forces people to stick to rental homes.

Short-term rentals will be a good investment option for investors: Airbnb business has already recovered and now growth in the short-term rental industry is expected in 2023. Experts are predicting that short-term rentals will double in size after two years. Factors like urbanization and the shared economy will contribute to the success of short-term rentals. So, investors will be interested in these investments. Demand for short-term rental is increasing as more and more people are planning their vacation after the pandemic. More travel means more demand for short-term rentals.

Real estate market in large cities will heat up again: During the pandemic, people were trying to buy homes in suburban areas to avoid social gatherings. During 2023, it is expected that trend will again shift to the big cities. Workers will start working in offices again and cities will be back to normal life. It will lead to an increase in property prices again in metropolitan areas.
These are the predictions for real estate markets in 2023. But investors have to make decisions according to their local markets. The safe option is to invest in short-term rentals and invest according to changing financing conditions.
If you'd like to talk more about property management, or you need help with Everest Property Management, please contact us at Everest Realty.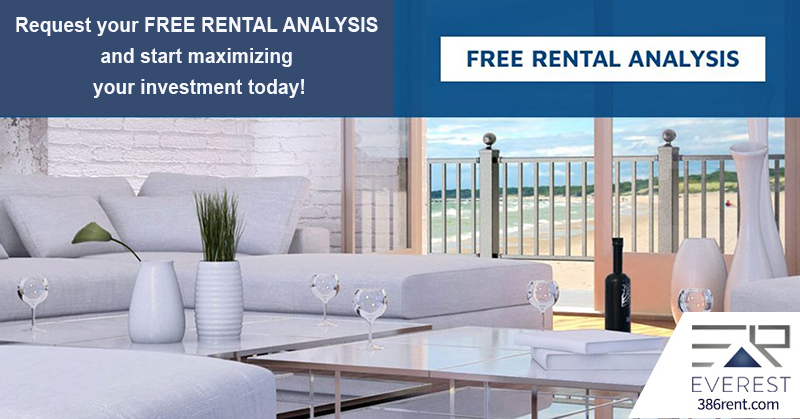 Property Management Service Areas