People who want to invest in real estate want to start earning in the shortest possible time. If you are a new investor, you need to think about simple ways, which are risk-free as well. Here we are discussing present market trends and will try to evaluate if real estate investment is a good option in 2023 or not.
When we talk about real estate investment, new investors are hesitant to invest in the market. The future of the real estate market is uncertain and investors are waiting for the right time. But it's very important to understand that there is nothing like the right time. Every situation has advantages and disadvantages and you have to deal with them. Opportunities are always there and you can always take advantage of the situation and make money. You have to plan your strategy very carefully before you invest in real estate. It is the key to make good profits even in worse situations.
4 investment methods for real estate investors
The economy is uncertain and in this situation, everyone should avoid making risky investments. During the last few years, property prices have increased and if you buy property at a high price you may not be able to sell it with a profit. It will be a risky investment for you. Due to these high prices, property dealers are predicting a crash in the upcoming months. If it happens, property prices will fall and investors can lose their money. So, in this situation, you have to adopt safe investment strategies, which are risk-free and help you to make money. Here are 4 ways of real estate investment, which you may find helpful.
Real estate investment trusts
In 2023, an ideal investment option is to invest in investment trusts, these are also called REITs. It is a great way to generate passive income for new investors. It is a Hassle-free and trouble-free investment. In this type of investment, the investor will have partial ownership of the property without buying it. REITs collect money from investors and use it to buy properties. The profit generated is divided among investors according to the investment they have made.
There are different types of REITs, some operate online like stock markets. New investors should choose to invest in publicly traded trusts as they are less risky. Moreover, broker firms can help you to buy and sell them as well.
It adds diversity to the portfolio of an investor. You invest a small amount of money but can own parts of different properties, without actually buying them. Affordability is another advantage of this investment. Usually, REITs ask for a specific minimum investment amount. However, this amount is affordable for most investors. You can invest in REITs online too, you can directly invest on certain platforms.
Fix and flip strategy
Another suitable investment strategy for 2023 is house flipping. It is not like passive income over a long time, it's quick profit in a short time. It is about buying old properties which are cheap and need rehabilitation. You can find these properties as a foreclosure in bidding. If you know a person selling his property, you can buy directly as well. However, make sure you have sufficient funds to buy the property and do all the repairs as well.
For this kind of investment, you must have market knowledge of the selling price of a particular property at a specific location. You have to add buying cost, repairing cost, and your profit to estimate the selling price of the property.
Long-term rental strategy
This is a traditional approach to real estate investment. Investors buy a property and use it as a long-term rental unit. New investors and experienced ones, both prefer this strategy, for the great advantages it offers. It generates a reliable cash flow stream. Investors can easily manage expenses and make extra profit on a monthly basis. Due to high property prices, rental units are high in demand. It means, investors can get a good return on their investment in the form of monthly rent. New investors face problems to find a suitable property, but some online tools are available for assistance. If there is a shortage of funds to buy property, you can borrow money from lenders and return it when you get it from the rental unit.
The advantage of this investment is, you can pay the mortgage and other loans with rental income. The rent amount is enough to cover all expenses. If you can afford to buy the house, there is nothing to worry about running costs. Moreover, if you are busy you can hire property managers to manage it properly. You can get monthly income, and the property is yours and you can sell it whenever you want. This makes long-term rentals the best investment strategy, always.
Short-term rental strategy
Short-term rental doesn't need the whole rental unit, but a part of the house or a single room can be used as a rental place. Platforms like Airbnb are providing opportunities for landlords to rent out their rooms and make good profits. This income can help you to pay utility bills, property taxes, and other expenses for which you are struggling. You will rent out a room or room for a short time, usually on a per-night basis. You can adjust rates according to the facilities you offer and the demand for your unit. It's a very popular strategy as you can generate good income, just by maintaining your home and communicating with guests.
Short-term rentals are very popular because of the privacy and homely environment they offer. After the pandemic, demand for these homes has increased, as more tourists are visiting new places. Instead of buying a new home or investing in real estate, you can use your primary home to generate good income.
However, check local laws for short-term rentals and see restrictions Which online platforms impose. It's very important to follow terms and conditions when you work at a particular platform like Airbnb.
If you'd like to talk more about property management, or you need help with Everest Property Management, please contact us at Everest Realty.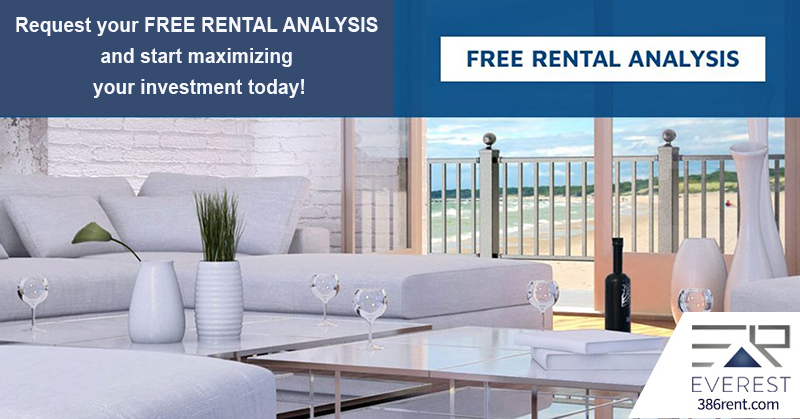 Property Management Service Areas