The real estate market has not been stable for the past few years. From 2820 to 2022, real estate prices increased and the increase was more than 35%, in these years. However, after that, a drop in prices was observed. Property experts are expecting another drop and this recession will be one of the greatest in history. In such conditions, investors have no idea what they should do. Is it fine to invest during a recession or should they wait? If you are in the same dilemma, we are here to help you. We will answer some basic questions for real estate investors about investment during a recession.
Real estate recession
When economic conditions are not good, people cannot afford to buy homes. Investors also avoid real estate investment due to less housing demand. If we define real estate recession, it is a condition when sales of homes decline for six months continuously. Two factors play a vital role in the whole process, one is high-interest rates and the other is high construction costs.
Frequently asked questions about real estate investment during the recession
Usually, real estate investment is a risk-free business. But during a recession every investor becomes conscious. No one wants to lose money, so investors ask some questions frequently. Here we are answering some common ones.
Will it be a profitable investment in the short term?
When real estate prices reduce, you cannot expect to make a profit in short-term investments. You can enjoy some small gains. Buying new property may not be a good idea, rather find some ways to get profit from real estate you already have.
Will there be tax relaxation?
During the recession, concerned authorities offered some tax breaks for investors. Get complete information about that and you can save some money.
Can we reduce risk to some extent?
Seasoned investors play according to the market. However, new investors face a lot of problems. They have no well-defined goals and have less information about the market. Moreover, they are not well equipped to plan their moves according to changing market conditions. If they own a property, they fail to manage it properly and all these factors reduce their profit margins. But, there are some methods available, which can reduce risks for investors.
Can I overextend?
Overextending in terms of finances is not a good thing and the same rules apply to recession. So, the best move is to make a profit from existing real estate assets instead of investing in new projects.
Is my job secure?
A real estate investor should think realistically, particularly during a recession. You should hope for the best, but expect the worst as well. Check the security of your Job first. If your job is at risk, avoid taking any mortgage as you will not be able to pay it back. However, if you have a secure job and can pay the mortgage safely, you can try your luck.
Factors to consider before real estate investment during the recession
If you want to invest in real estate and are not ready to face the effects of the recession, consider these few indicators. They can reduce the risk for you and will make your investment risk-free.
Less maintenance: Try to find a property that requires less maintenance. High maintenance expenses can create financial troubles for you. So, try to play it safe and avoid maintenance costs as much as you can.
Low upfront payment: Invest in a property that requires a low upfront payment. It will make your investment less risky and you can adjust the mortgage rates with changing market conditions.
High profitability: Everyone wants high profitability. To achieve that, you need to observe local market trends. Invest in those amenities which are attractive for tenants. It will ensure a profitable return on your investment.
Quick profits: When your property will start generating monthly income regularly, you will be at ease. This is a lucrative business and you can easily build your real estate business starting from one property.
Choose the location wisely: Location is a very important factor, but during the recession, its importance increased many folds. If you collaborate with a local real estate agent, you can get good properties at your desired location.
Rental property investment and its types
There are different types of real estate properties, which are good for investment. You can choose one according to your budget and local market conditions.
Single family: As the name suggests, it's a one-family unit that can be a free-standing house, a condo, or a townhouse.

Multifamily: A building meant to provide housing to more than one family is called a multi-family. It can be an apartment building with many single-family units or a duplex.

Commercial properties: Other than residential properties, commercial properties are also good for investment.
You can buy any of these, but discuss your idea with an expert for his opinion.
If you want to buy an investment property and flip it later, it can be a good venture. However, it not only demands money but your time as well. Moreover, if you are planning to mortgage, it's not the right time as interest rates are very high. Taking large loans during a recession is not a good move.
During the recession, you can try other investment opportunities like Real estate crowdfunding. It will give you investment advantages, but there will be no added burden. Real estate stocks are another investment option, without buying property.
However, if you want to invest in real estate and want ownership of property, investing in a condo can be a wise idea. It's affordable for the majority of people. Moreover, property management will be done by building associations, which will reduce a lot of workloads.
Multifamily units are more profitable, but they come with a lot of maintenance too. High maintenance doesn't suit recession, so avoid investing in these properties. The real estate market is full of unseen risks, so think many times before you invest in real estate.
If you'd like to talk more about property management, or you need help with Everest Property Management, please contact us at Everest Realty.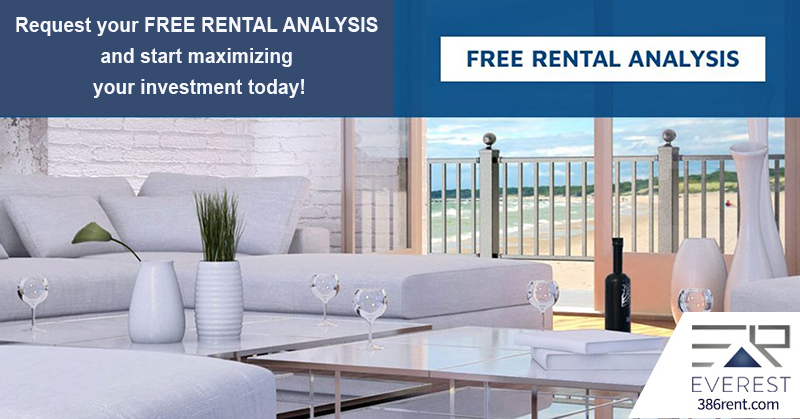 Property Management Service Areas