Around 44 million Americans today rent their homes. If you are one of them, you would be familiar with the fact that tenants usually go to their landlords for any troubles they face during the tenancy. But we all know that not every landlord pays attention and addresses the issues arising. This may lead to an uncomfortable and disastrous living arrangement.
Rent escrow is a safeguard available for such tenants and enables them to withhold monthly payments until their landlord addresses their issues. Let's find out about the rent escrow in detail.
Rent escrow is a legal process. If tenants are facing problems with their landlord, it allows them to temporarily make their rent payments to a third party rather than to their landlord. Landlord is provided with a proper notice after receiving approval from a judge. The court orders payments to be made in the provided escrow account and the process begins.
In simple words, this process can be called rental withholding.
The legal regulations differ from state to state. However, one thing that is consistent throughout is that the property provided by the landlord is in an acquirable state, such as wiring, molds in walls and ceilings, properly constructed and in short, is safe to live in. If any of these conditions are not satisfied, it is highly likely that escrow will be provided.
After the court orders, the landlord is given some time to resolve the problem. They may also demand some of the funds from rental payments to be paid to them in order to carry out the repairs. The case will be heard in the court, and it is up to the judge to decide on a particular case. It depends on the seriousness of the situation. If the repairs are going to take time and seem costly, it is highly likely that the court will decide in the landlord's favor. Once the repairs are finished, the landlord is given all the payments collected after deducting any legal or court fee chargeable.
How Does this process work?
As a tenant living in the US, you typically have various rights and protections against negligent behavior from your landlord. There is a simple right that the property that is provided to you needs to be in a condition that is safe to live in and use. If any serious health or safety issue arises, it is your duty to inform your landlord. If they does not pay attention to your problem, even after reminders, you may take it to court.
It is better to use documents to notify your landlord because if you take the case into court in future, it can become your potential evidence and can be used in your court hearings.
After a tenant files a case in court, the landlord is provided with a notice to repair the problem within a specified period (usually between 14-30 days). If they fails to do so, the gates for rent escrow open and tenants start to make payments in escrow accounts.
You should keep making timely payments into the account to provide consideration for your part of the contract and keep it going.
After the court is satisfied with investigating the cause that made you begin rent escrow. The court will determine how escrow will keep going or come to an end and what will happen to your lease next.
Requirements to hold rent escrow
Having a problem does not qualify you for rent escrow. The problem should be of a serious nature and should have an adverse effect on your living. And you need to notify your landlord regarding the problem you are facing. If after a reasonable time, it remains unsolved then you may require a rent escrow from court.
Though the process varies from state to state, there are some common requirements:
You can't be responsible for the damage and then ask your landlord for the expenses and repair. If you yourself are the cause of trouble refer to your lease agreement to know what your responsibilities are in that case.

Your rent must not be outdated. When you file for the rent escrow you shouldn't be having any rental payments overdue. Even after rent escrow, late payments can make the case go against you.

Different documents may be required including a lease agreement, copies of your identification, or any bills relating to the situation that you have paid.

After you are provided with the court's approval to withhold rent, you are required to provide your landlord a notice (in writing). They should be notified about the cause; the escrow account and how much sum is deposited.
Rent Escrow vs. Repair and Deduct
Nowadays, less than a dozen U.S. states lack a rent-withholding statute. Some states do not have the option to go for rent escrow or have other options available as 'repair and deduct' available for the tenants. In this process, you make the repairs yourself and net the expenses by deducting them from the rental payment to be made or you may not net them against the rent but later sue the landlord for repairs cost.
Can I Legally Withhold Rent from My Landlord?
Yes, although the legal rules and regulations vary in different states, you are likely to succeed in legal action against your landlord and claim rent escrow. The court gives an order and from then, you are allowed to make payments into the account maintained.
How do you know if you are eligible or not?
A court does not issue a rental escrow for any problem that you may face. Rent escrow is provided to a tenant when the problem is so serious that it may affect the living standard and cause them trouble in routine life such as potential health risk or anything that has a negative impact on living.
Rent escrow is a legal procedure, so you have to proceed very carefully. Get the services of a lawyer before taking any step.
If you'd like to talk more about property management, or you need help with Everest Property Management, please contact us at Everest Realty.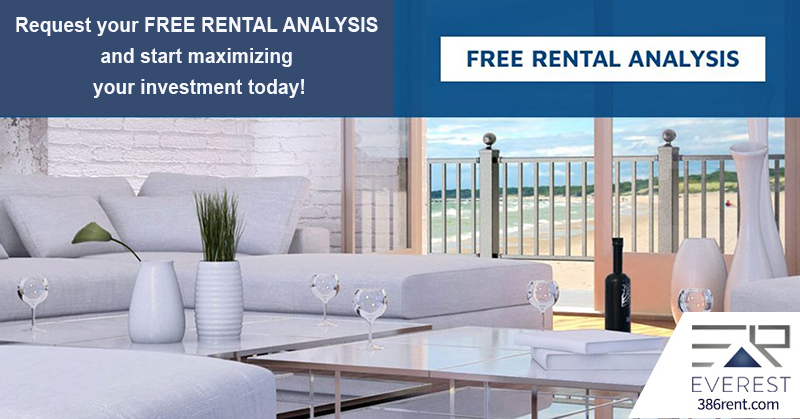 Property Management Service Areas