If you have an investment property, you can use it to generate a monthly income for yourself. Turn it into a rental unit and get some extra money every month. However, attracting tenants to your home can be challenging, particularly for new business investors.
If you want to attract tenants, you have to focus on the advertisement of your rental unit. Advertisement is vital for the success of any rental unit. Here are some tips that can help you attract more tenants to your home.
Take some good photographs
Photographs are a good way to impress potential tenants. You can add photos of the house to the listing. It will be more useful for those tenants who cannot visit the house personally before they shift in. There are some fake entries on the listing to distract tenants. But if you add photographs, people will know that you are a serious person, having original pictures of the home.
However, you have to stage your property through these photographs in the best possible way. Before taking these photos, clean the house properly. Try not to take pictures of your things. Pay special attention to windows, floor and mirrors. Take pictures in proper lighting and highlight the attractive portion of your house. A new kitchen counter, a stylish patio, and a new carpet can attract potential tenants.
Develop your listing carefully
Usually, we see a typical language in property ads. It is very important to understand that appropriate language can attract many people. Imagine yourself as a tenant to develop a good ad for your rental unit. Think about the things that can attract you if you get a rental unit. Now develop an ad with simple language but inviting for the tenant. Compare your unit with the others around you and see what makes your house better than others. If you don't find any such thing, try to add some. You cannot change the building, but you can add more amenities to the house, making it more appealing.
Other than the house's features, you need to provide other information as well. For instance, add the monthly charges of your rental unit to the listing. Mention the number of bedrooms and bathrooms in the house and any specific feature which makes it different from others. Don't forget to provide the house's address; you can also add advantages it has due to its location. For instance, a nearby park, a metro station or a big shopping mall in close vicinity. Moreover, add specific requirements like a no pet or no smoking policy.
Post the ad at the appropriate platform
Once you have created the ad, revise it and see if you have mentioned everything properly. Now it's time to post the ad to attract clients. You can post this ad to different advertising platforms. However, every platform is different from the others. Family units are available on one website, while residential units for singles are available on others. So, post the ad on an appropriate forum to attract the right kind of audience.
Advertise in local papers, and nowadays, you cannot ignore online advertising as well. More people will see your ad, there will be more potential customers, and you will have more applicants. If you have more applicants, you can get the rent you want and choose the most appropriate tenant for your property.
Now a day, property management software is also available, which can post your ad on multiple websites without much effort. However, the majority of the people prefer newspaper advertisement, so pay attention to that too. You can print some flyers or paste advertisements at the nearest grocery store. These are the conventional advertisement methods, but very effective even now.
Use your contacts
Word of mouth is very powerful even today. Contact your family, friends and colleagues and tell them that you are looking for a renter for your rental unit. Ask them to refer someone if any of their contacts are looking for a rental unit. You can send them the ad too, to show them that you are very serious about it. Usually, people get tenants who came with a reference from a mutual friend.
If you already have a tenant and they is leaving for some reason, they can advertise for you. They can tell his contacts that a good unit with a cooperative landlord is available if you are on good terms with them. You can ask to leave feedback online on your social media business page. You can use your social media pages to find a good tenant. Post the house pictures and ad, which you have already created.
Understand the mindset of millennials and Gen Z
Older generations are well settled now, and tenants in the market belong to generation z and millennials. These generations are concerned about the environment and energy-efficient devices. So, if you have Eco-friendly devices in your home or energy-efficient appliances, don't forget to mention them in your ad. These things are very attractive for these generations.
Advertise outside the house
It is the most typical way to attract tenants, but it is also effective. Hang a little board or card outside the house saying this house is rent-able. If the house's exterior is attractive, it will attract tenants, and you will get applications quickly.
You have to attract people to rent out your home. Use all the conventional and modern methods to get the attention of people. Don't underestimate any way to attract people; conventional methods have their strength, and modern ways are also powerful. It's very important to mention everything with honesty and truth. Telling lies in the ad will not serve the purpose. Create an attractive ad, add some beautiful pictures with proper lighting, and you are all set to get rental applications. It can be just the beginning of a well-developed rental business. You can get help from an advertising expert, but they must understand the local industry.
If you'd like to talk more about property management, or you need help with Everest Property Management, please contact us at Everest Realty.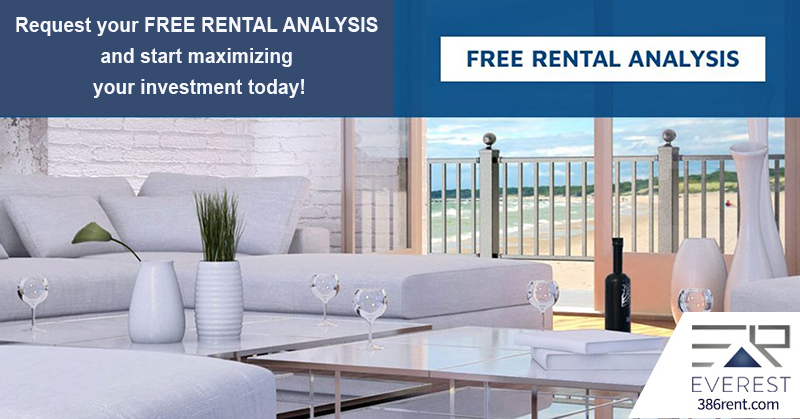 Property Management Service Areas