When we talk about rental properties, rent collection is the focus. It is important to maintain the cash flow and sustain the funds you need to grow your business. However, if the rental payments are late or deposited in installments it creates problems for landlords and renters too. It is very important for new investors to streamline the rent collection process in the simplest possible way. Here we are sharing some common mistakes that landlords must avoid. This article will help you to understand how you can maintain proper cash flow without any problem.
Common Rent collection mistakes
Overlooking the payment history of the renter
It is a common mistake for landlords to overlook the history of rental payments. Some tenants have the habit of delaying the payments or they miss the payment, with or without any reason. Property owners can get this information either by tenant screening or they can track the rental payment status of the tenant.
Before finalizing the agreements, tenant screening is very important. Proper screening of all the applicants will help you to find a good tenant. Give proper attention to his history of rental payments. If you hire a tenant screening service, they will review the credit score, criminal background, and eviction reports. This information will be enough for you to decide if the applicant is suitable for your rental unit or not.
Now we have online platforms as well, which not only monitor the rental collection of the tenant but all provide real-time data. It is very easy to find people who miss their rental payments or skip deadlines. Similarly, it is easier to find reliable tenants who are perfect for long term rental agreements.
Ignoring late rental payments
Late rental payments can cause problems for landlords as they disturb cash flow. Property owners should not ignore the late payments. If they ignore it once, the tenant will start taking it lightly and it will become his habit. The solution to this problem is to implement a late fee. It can be as low as $20, but if the renter will pay the rent after the deadline he has to pay the late fee as well. It will encourage the renter to pay the fee on time. You can write the clause in the agreement and the tenant will take it seriously right from the beginning.
Confusion in the rental payment process
Nowadays, different methods are used to make rental payments. Sometimes the landlord prefers one method of payment and the tenant prefers another method. So, it is very important to clarify which payment method will be used and it should be clearly mentioned in the agreement. If the method is not clear, there can be confusion which can disrupt the money flow.
Advantages of the simplified rent collection process
If the rental collection procedure is simplified, there can be many advantages for the property owners. Here we are mentioning a few of them.
Reduce the chances of late payments
Usually, rental properties are a source of passive income for landlords. They use this income either to pay the mortgage or to fulfill other expenses. If the payment is not made on time, it causes problems for them. Late rental payments are a common problem and landlords need to take it seriously.
If the rental payment process is simple, tenants will find it easier to pay and there will be fewer chances of delayed payments. The automatic payment process is usually simpler for busy tenants. Moreover, landlords can also use flexible payment methods like credit cards to reduce delays.
Reduce tenant turnover
It's not about the landlords but tenants also want smooth payment methods. If the payment rules are not clear and payment methods are not convenient, it causes problems for tenants too. These kinds of problems lead to stress in tenant-landlord relationships and the percentage of tenant turnover increases. If the payment process is clear and easy, it will keep everyone stress free and satisfied. Ultimately, tenant turnover will reduce and they will like to reside here.
Accurate predictions about cash flow
It is very important to maintain cash flow for landlords, in order to meet their financial plans. However, if a landlord has multiple properties, the rental deadlines will be different and payment methods will be different. It will be difficult to track who is paying the rent on time and who is missing the deadlines. So standard payment procedures and tracking of financial data can help landlords to maintain a steady cash flow.
Use technology to simplify rental collection procedures
Most of the owners have less than 5 rental properties and their requirements are different from those who have more extensive real estate business. These small-scale investors have fewer properties, but they also need tools to manage them properly. If they have a property management platform, things will be easier for them. The rental collection will be simpler and cash flow will be uninterrupted. Landlords will be able to plan financial goals properly.
Software is available for landlords, which helps them to collect payments and manage financial plans. If you use this software, it will be easier to find financial issues at an early stage. The rental collection platform must have the following features.
Management of multiple accounts: Landlords having multiple rental units need this software. So, the software must offer the facility to have multiple accounts for multiple properties. It will be easier to organize properties in one place.

Flexible payment methods: The platform should offer flexible payment methods like credit cards, bank transfers, and debit cards. It will help to improve on-time payments.

Information about payment status: the software must allow the landlords to track the rent status of tenants.

Automated payments: If tenants have the automated payment option, it will reduce the chance of missed payments.

Holistic services: The platform should not be the rental collection venue only, but it must provide other property services as well. Banking, screening, insurance, loans, mortgage, and payment history are the few popular ones.
If you'd like to talk more about property management, or you need help with Everest Property Management, please contact us at Everest Realty.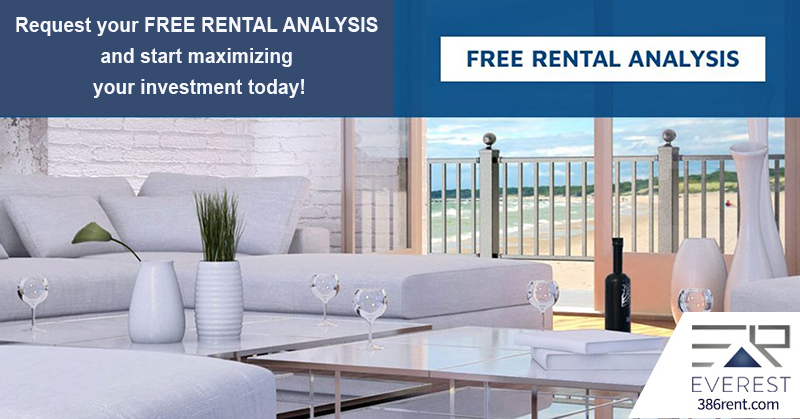 Property Management Service Areas