A large number of people live in rental houses for different reasons. Some can't afford houses, others find it very difficult to manage their home, so they prefer rentals. However, rental rates are increasing every year and now after the pandemic, they are at an all-time high. It is very difficult for people to manage house rent within the budget.
According to a survey, during the last year inflation rate has increased by more than 8%. This inflation is affecting all sectors and there is no chance of stabilization in the near future. High prices are affecting people around the world and the trend is expected to continue during the current year as well. Governments are taking measures to reduce the effects of inflation but there is no improvement yet.
In the past, gas prices were an issue in the United States but now the rental rates have taken that place. Economists and experts are discussing ever-increasing rental rates and what will be their effects on people and the economy.
Rental rates are now increasing on a monthly basis, which is a trend never observed during the last few decades. The annual rent inflation rate was more than 6% which is the highest in the last forty years. But the point of concern is, it is not slowing down even now. This is an alarming situation for those who want to buy their new home and primary residences. Investors are also not happy with this scenario.
What is rent inflation?
In simple words, it is the rate at which rental prices increase. It is easy to understand this way, but for home buyers and investors there are other meanings of rate inflation. With high inflation rates, housing affordability is becoming more difficult for a person having an average monthly income. It is difficult to manage property prices and mortgage rates within this income. In 2022 the market has started to cool down but mortgage rates are still very high, which is forcing potential buyers to find rental spaces again.
Renting is a temporary option but it is affordable compared to buying real estate at a high price. But now rental rates are also increasing and an average person finds it difficult to pay the rent as well. Rental rates increase every year but at a slow pace, now they are increasing very quickly and that is a cause of concern for everyone.
Rent inflammation is affecting whom?
Rent inflation is affecting everyone, but people having a middle income are facing a serious impact. If we talk about the age metrics, Young people are getting affected as a result of inflation. People having high annual income are the least affected and people earning lower than average are also less affected, but residents having a middle income, from $50,000 to 100,000 annually and the most affected.
Similarly, for Generation Z, people born after 1996 are most affected as rental rates have increased more than 16% for them. On the other hand, baby boomers, people born between 1946 to 1964 are the least affected as an increase for them is 3% only.
Is real estate investment a good decision?
People are struggling in both cases, they cannot afford to buy a house as the prices of real estate are very high, on the other hand, they cannot afford to pay the rent which is increasing at a very fast pace. So, it's very difficult for them to decide whether they should invest in real estate or should stay in rental homes and wait. It depends on the location you want to reside. There are areas with a low price-to-rent ratio, where prices of property are not very high. In these areas buying a house is a good option, instead of renting. On the other hand, some areas have a high price-to-rent ratio, where prices are very high. It is very expensive to buy a property in these areas so renting is a better option here.
This situation is very challenging for real estate investors. Investing in real estate is expensive. The affordability of people is reducing and that makes the situation uncertain for investors. If tenants will not be able to pay monthly rent the cash flow will be disrupted and it will lead to many other problems. So, high rental rates are creating problems for everyone, particularly for those who cannot afford to buy a house and are unable to pay the rent too.
In This situation, it is not easy to find good investment properties according to your needs. Online tools can help you to find properties within your budget and according to your preferred specifications. So, this software can help you to find the area where you can get the best return on your investment. You can find houses according to your budget. Moreover, they also help you to analyze the market and make decisions according to ground realities. If you are an investor, they can help you to know the current rental rates in that particular area and you can charge according to that. If your rental rate is affordable you will be able to get tenants more easily. On the other hand, if rent is high only a few people will be able to afford and it will be hard to find tenants, who are ready to pay a high price.
Rental inflation is a reality and it is indeed affecting everyone. Investors, owners, tenants everyone is facing problems due to high inflation rates, particularly rental inflation. However, if you have savings you should try to buy a house to get rid of rent. If you cannot afford to buy at your desired location, try somewhere else. Having a home is better than paying rent every month. If you are an investor, have your property in an area where people can afford the rent. A vacant house in a high-rent area will be useless. Take realistic decisions, if you are a tenant or an investor. Everyone has to work together to get rid of these high rental rates and bring things back to normal.
If you'd like to talk more about property management, or you need help with Everest Property Management, please contact us at Everest Realty.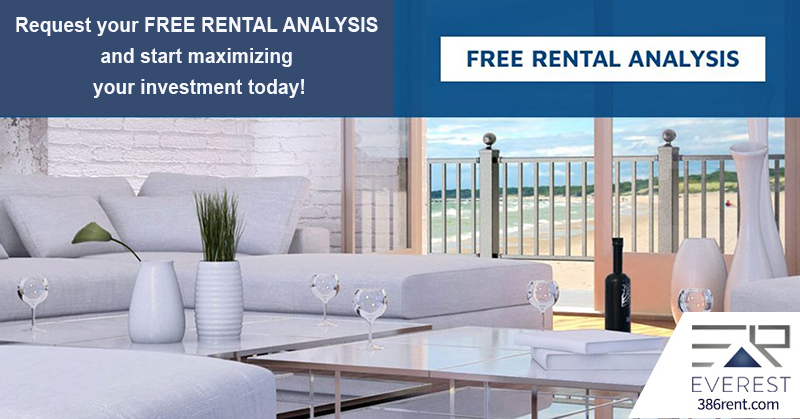 Property Management Service Areas