When we talk about real estate investment, rental properties are the top priority for investors. Investors prefer them as it's a source of steady monthly income. They help them to combat increasing inflation. However, the rental property doesn't always ensure sufficient returns. You need to have proper information, skill, time, and patience. Moreover, an investor must keep an eye on changing market conditions and adapt according to that.
The first step towards investment is to find rental property investment. Usually, new investors have no idea about finding a good property, which can help them to get a good return. Here we are discussing some tips to find a good rental investment property. However, before starting that, you need to understand what is a good rental property.
Features of a lucrative rental property
If you know about the features of a good rental property, it will be easier for you to find one. Following are some important features that can help you to find a good property.
Location: Location is the most important factor to make your rental property a good one. Location is important for single-family units and luxury multifamily properties as well. If location is not appropriate you will not be able to get your desired results. You can find some indicators to decide the location of the rental property. For instance, if the population of an area is increasing, it means more people will need a rental home. Similarly, low employment rates and good economic conditions also indicate the desirability of a location.
Demand: Demand is also connected with the location. Your rental property should be located in an area where demand for rental properties is high. A rental property should not be vacant for a long time. Before investing in rental property, ask yourself some questions. What is the rate of population growth in an area? Do residents prefer to buy a house or rent a house? What is the property preference of residents?
Price: Your budget is also very important for property investment. Real estate comps can help you to compare the prices of different properties. However, it is not easy to collect data. Some online platforms offer reliable data which can help you to find a good property in terms of price.
Property condition: If you are buying used property, it will not be in perfect condition. You need to repair it, but make sure the repair cost doesn't exceed a certain limit. Spending money on repairs will reduce your profit. A property inspection will help you to judge the extent of the required repair.
Profitability: You are investing in a rental property to get some monthly income. After all the expenses, there should be a good profit for you. Invest in a property, where income is higher than expenses. However, it is not easy to find a Profitable property and we can help you to find one.
Steps to find a best rental investment property
There can be different ways to find a rental property. Here we are discussing a general approach to finding a good investment property in your area.
Use online platforms
Finding properties online is very easy and it can be your first step. Licensed realtors can access the MLS database to find rental properties. If you are not licensed, you can work with a licensed agent and have access to these properties. However, now various other online platforms are also available. Choose a website that offers reliable and latest data. You can see available rental properties for sale on your smartphone or laptop. You can choose properties with different prices, locations, and features.
Expand your network
In the real estate business word of mouth is a good tool to spread any news. People, who want to sell their houses, usually inform their family and friends, before listing it at any platform. If you have an extended circle you can get the information before other investors. For this, you have to talk to your family and friends and inform them that you want to invest in real estate. You can briefly tell them about the type of property you want. After that, keep asking your circle and make them realize that you are interested in investment.
Search property ads
Ads are a conventional way when it comes to property selling. You can find ads in local newspapers and magazines. You can find houses in different categories like condos, houses, and apartments. Listings have detailed information about the person who has advertised. Due to the excessive use of online platforms, users of these ads are now. So, you can find the property of your choice as competition is less here. It's a time taking method but worth a try.
Visit neighborhood
You can find off-market deals in your neighborhood, but you have to search for them. This method is also called driving for dollars. It's about trying your luck, so may not be efficient as you try to find unlisted properties. But if you succeed in finding an unlisted property, you can make a good profit. You can find a "for sale" sign at some houses, which will make your job easier.
Collaborate with a real estate agent
You can work in collaboration with a real estate agent. It will save you time and money. It is particularly useful for new investors. Instead of starting from the beginning, they can help you to start from the right point. They have information about market trends and the local market, they can tell you about property Hotspots. Licensed agents can access the MLS database as well, so they can help you more. Agents are connected with the local market and can help but they will charge you a fee for their services.
Verdict
Rental property investment is the best investment strategy. However, finding a profitable property is not easy for beginners. The process is simple if you know the local market. Find some suitable locations first and try to find a suitable property there. The housing demand in the area must be high and there should be population growth as well. Use your network and get help from property agents to find a suitable property.
If you'd like to talk more about property management, or you need help with Everest Property Management, please contact us at Everest Realty.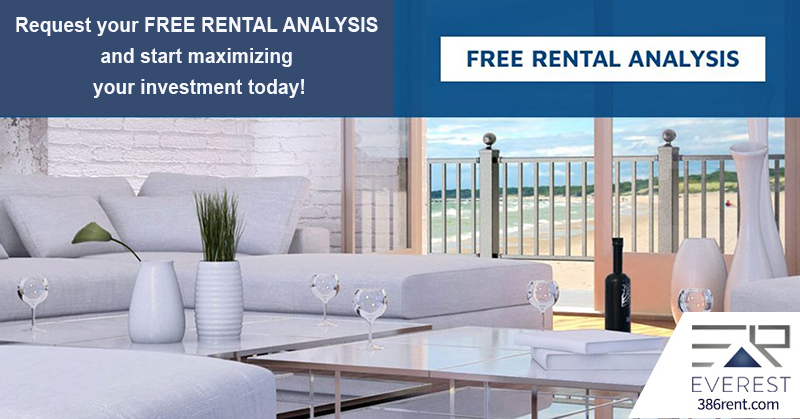 Property Management Service Areas