Tenant turnover is a routine for landlords and property managers. Move out is usually stressful, but the level of stress increases when you have a short time for a turnover. When old tenants leave the house, you have to prepare it for the new one. There is a long list of do's, but it depends on the time you have. However, there are some things you must do, and there are some other things you can skip due to a shortage of time. Let's see them in detail.
Things you should always do
These are the things which you must do before the arrival of new tenants. You cannot bind them with the shortage of time. The first thing you must do is to change the locks. It is very important for the safety of your new tenants. If you have good professional relationships with the old tenants, you cannot use the same locks for the new renters. Sometimes local laws do not make this mandatory, but it is a good gesture to do it for the security of your new residents. If there are any fire detectors in the house, make sure to replace the batteries with the new ones. It's a minor thing but very important to save the new people from an unseen danger.
If time is less than one week
If a new tenant comes soon after the old one leaves, time is very short for you. If any repairing is required in the house, try to plan it as soon as possible. During the move-out inspection, you have to list these repairs and appoint the workers as soon as he leaves. If time is short, you must make a priority list and start with the most urgent. There can be some repairs that can wait, and you can do them after the new renters move in. for instance, if some repair is required in the garden or balcony, you can delay that. Try to repair those areas which the renter will use every day, and working in his presence, can be a nuisance for the new family. Outdoor maintenance can wait for few days, in this case preference should be given to indoor repairs.
If you have one week
If you have one week, you can change the locks and do urgent repairs. However, you can add some more things to this list. Different maintenance tasks can be done within one week, which can be indoor and outdoor as well. Check cracked walking paths in garden and broken shutters of windows/doors and repair them. Cleaning gutters is also important. Don't forget to check the seals of the windows. The indoor repair can be about repairing leaking taps, cleaning water heaters, and replacing air filters. If smoke detectors have expired, replace them with new ones. It may vary from house to house, but these are important things, which you must check within this one week. Once the maintenance and repairing are done, cleaning is a must. A freshly cleaned unit will leave a good impact on tenants.
Moreover, they will be more careful about your rental property. You can also add the clause of "rent-ready condition." Means you can bound them to leave the property at the end of the lease agreement the way you handed over to them.
If you have two weeks
If your new tenants are moving after two weeks, that seems enough time to do most of the required things. Besides all the repairing and maintenance, you can also repaint the house. You can ask the new tenant to paint according to their choice, or you can do it yourself within your budget. A variety of paints are available in the market, but if you choose a good paint that is stain resistant, that will keep your property new for long.
If there is a carpet in the house, it must be cleaned before the new tenants move in. However, if it is in good condition, a simple shampoo wash will be enough. But if you allow tenants to keep pets, you must clean them properly for hygienic purposes.
Pre move-in inspection report
In two weeks, you can do multiple things and do renovation and repairing within your budget. Once you are done with everything, now you have to make a pre-move-in inspection report. You can make this report manually, and now different software and apps are also available for this purpose. You must have pictures of the property in this report. These pictures should be taken after maintenance. You can use these pictures as proof if you have to face a legal lawsuit.
Moreover, you can use them at the end of the lease agreement when dealing with the security deposit and other similar issues. You can use these photos for advertising your rental property and attracting the new tenant for rental purposes. A visit to the house is very important before you hand over the keys to the new tenants.
These are few tips that can help you plan your time and activities between the tenant turnover. Of course, it depends on the condition of the unit, your budget, and the time you have. In a nutshell, you have to present your house in the best possible way. Sometimes little repairing can make it much better, and you can get better monthly rent. You need to keep a close eye on the repairing requirements and do those things first, which are frequently used and visible.
You have to use the available time wisely if you want to keep your cash flow. Delays in repairing can disrupt your money cycle, and you will be stressed. In addition, you may lose the tenant if the house is not ready to move in. In short, you may have to face multiple issues just because the maintenance is delayed. So, use the time carefully and do as much repairing as you can do within this time.
If you'd like to talk more about property management, or you need help with Everest Property Management, please contact us at Everest Realty.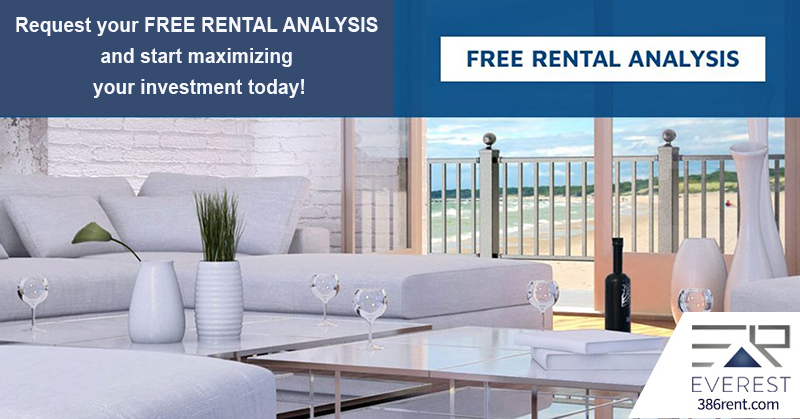 Property Management Service Areas