People invest in properties to save money and have a good return. Rental properties are good investments if you want to add a good amount to your monthly income. However, buying a rental property is not easy. First-time investors need to get information about mortgages, leasing rules, and property management. Real estate is a lucrative business around the world, but you have to face many challenges to enjoy the advantages it offers.
What does it take to be a landlord?
Being a landlord can help you to have a steady flow of income every month. However, it demands your time and investment. First, you have to select a good property in a good location. Next comes preparing your unit for rental purposes and the last thing is to find a reliable tangent. Moreover, maintenance is an ever going process which you have to manage as per requirement. However, maintenance and repair costs reduce the owner's profit. Sometimes, maintenance is planned but, in some cases, you must face maintenance emergencies. For instance, roof damage after a storm or a sudden pipe burst. If you keep 1% of the property's value separate for repairs and maintenance, things will be easier for you. For property management, you can do it yourself, but if you are busy it's better to hire a property manager. Usually, the property manager charges 10% of the rent as his service charges. It will also decrease your profit, but you can get rid of many problems. The property manager will take care of things like repair, maintenance, listings, new tenant hunt, and all the paperwork. He will be responsible to collect rent and will deal with pate rental payment issues.
Moreover, property owners should be aware of local laws related to rental properties. As a property owner, you have some rights and some responsibilities, which you need to address. Get complete information about security deposits, eviction rules, lease details, and other related laws.
For the protection of your property, you need to have appropriate insurance. You can choose landlord insurance. It covers not only property damage but lost rental income as well.
Purchase the right property for rental purposes
When it comes to buying a rental property, cities with growing populations are the best fit. More people means more residential requirements and when everyone cannot afford to buy a home, a rental unit is the ultimate solution. Choose a place with a low crime rate and easy access to the market, school, and public transport. Cities where job markets are growing or which offer better employment opportunities are also suitable for rental units. You can get help from online platforms too. Some websites provide information about property values in particular areas and approximate rental rates.
Arrange finances for your property
If you have saving to buy property, that is very good. But if you want to take a loan, the process is similar to buying primary property. But for rental properties mortgage rates are higher than usual. There Are different types of loans available, you can choose one according to your ease. Mortgage company representatives can guide you about all available options.
Mortgage companies have different standards for primary property buyers and rental property investors. They consider things like credit score and down payment strictly. You must have a better credit score for a rental property loan as compared to primary property.
Credit score: The minimum score requirement is 620, but if you have more than 700 you can get a better mortgage rate.

Down payment: For primary residence buyers it's 0-3%, usually. But for rental property owners, it's more than 15% in most cases or even higher.

Cash availability: You must have some cash in your account. Mortgage companies want you to have cash to cover mortgage payments, insurance, and taxes for the first few months.

Debt to income ratio: You have to prove that your monthly income is sufficient enough to return the debt. Usually, mortgage companies consider that you will use 75% of rental income to return the debt.
If you have to save and use them to buy a rental property, you can enjoy good profits every month right from the beginning. If you choose to take a mortgage, you have to give a good part of your income as mortgage payments.
How to make money with a rental unit?
First-time investors have no idea how they can make money with rental units. Firstly, you have to keep in mind the operating cost, you can also call it as expenses of the rental unit. These expenses can be from 40% to 80% of your profit. Usually, investors apply 50% rules here, you have to keep 50% of your rental income to pay the operating expenses of the unit. Commonly, the return on investment is around 10%. You have to spare property taxes and other expenses like maintenance and repair costs as well.
Pros and cons of rental property
Pros
You can start it as a side business while focusing on the main job or business.

The real estate prices increase with time, which means the value of your property will also increase with time.

Rental income is exempted from various taxes.,

Rental property is a physical asset that you can use to take more loans in the future.
Cons
Property management costs and maintenance expenses reduce the profit margins.

In the case of mortgages, sometimes rental income doesn't cover mortgage payments.

As it's a physical asset, when you want to sell it, it may take time.

Buying and selling costs for a property are usually high.

If the unit is unoccupied, you have to pay the monthly expenses on your own.
Real estate partnership
Real estate partnership is an option for investors. Partner can invest money with you and he will take his share in exchange. Instead of partnership, you can ask your friends for help or crowdfunding can also be an option if you are short of expenses.
Buying a rental property at a good location is less expensive as compared to single-family homes. So, if you have less money, a condo can be a good option.
If you'd like to talk more about property management, or you need help with Everest Property Management, please contact us at Everest Realty.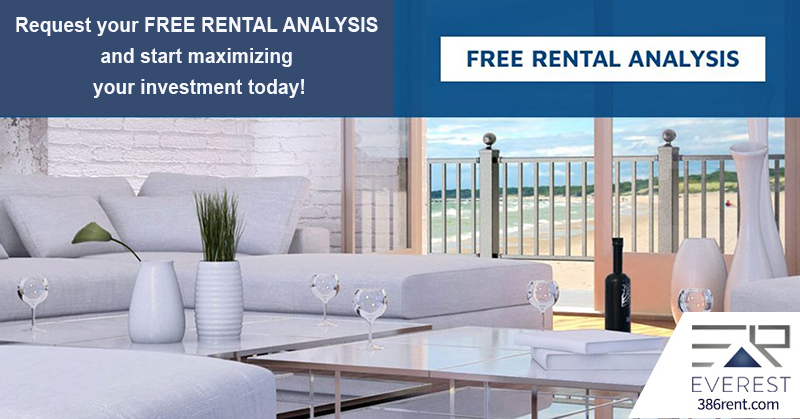 Property Management Service Areas