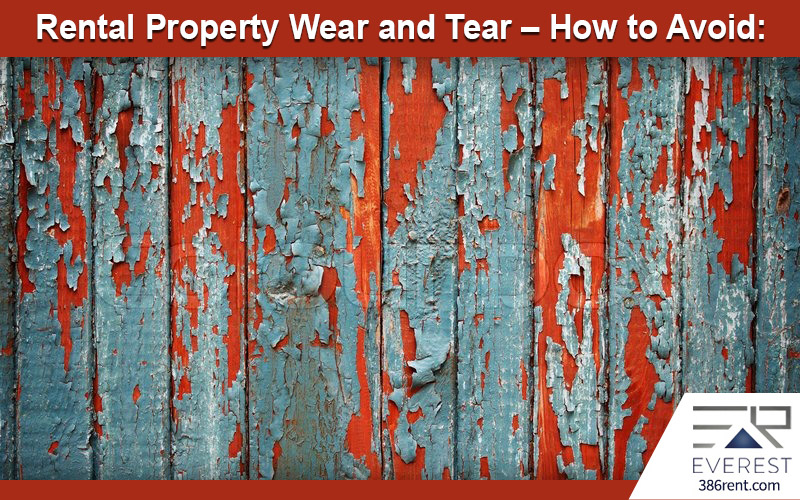 Like everything else, residential as well as rental properties have a life span too. There is no such thing as a forever home. Any house after a given time becomes fragile; the structure becomes weak; there are cracks, and what not to repair and renovate. If this truth is ignored, the property will crumple in the rubble, injuring, or even killing many. However, a properly maintained property, both residential as well as rental, can last centuries.
Apart from the building collapsing, the wear and tear also decreases the value of the property. Peeling paint, torn carpeting as well as cracks in the ceiling can only harm the value of the property. Such an unappealing property doesn't attract many tenants as well, and hence the ROI decreases too. However, there are ways to overcome these issues; here are a few ways you can combat wear and tear on your rental property.
Comparing Damage with Wear and Tear:
To most people, damage and wear/tear is the same thing, but that's not the case, understanding the difference between the two is very important. Wear and tear happen over the year; it's the signs of an aging house. Wind, sun as well as rain and other climatic changes affect the house bit by bit over the years and wear and tear a result of that.
On the other hand, the damage is the result of the negligence of the tenants as well as the residents of the house. The abuse caused by the tenants is known as damage. The deposit amount taken from the tenant is security against damage. If the tenant doesn't take responsibility for the damage, he or she has done to the property, and the landlord has full right to deduct the amount of repairs from the deposit.
Wear and tear and damage have a gray area in between that can be confusing to both tenants as well as landlords.
Life Spans:
As a landlord, you must know the lifespan of certain furnishing in your property. For example, a carpet, with high maintenance, has a life span of 5 to 7 years. Normal wear and tear are when the carpet gets rough patches or wears out from one side or other, however, if it gets ripped by pets or stained by kids, the mutilation comes under damage. The tenant is liable to take care of the reparation cost. Similarly, the hardwood floor has a life span of 25 to 30 years with proper maintenance, any broken pieces as well cracks or scratches are considered the damage that the tenant is responsible for.
Kitchen appliances, as well as marble countertops getting fired or chipped before their expiry date, are considered damage as well and should be the responsibility of the tenant. What Else is covered by Security Deposit?
Most landlords, as well as tenants, are confused regarding the cleaning and whether it's covered by security deposit or not. Normally, cleaning while handing over the property is the responsibility of the landlord; however, if the tenant is extremely negligent, clean comes under deposit deduction. For example, sticky cabinets, foul smells as a result of pets, stained mirrors or countertops, damaged mini blinds or mess and stains created by soiled diapers should all come under security deposit deduction.
A situation like this needs a professional to clean it up. Hence, this should be covered by the security deposit as far as the odors are a concern, smoking, and smell as a result of mold isn't the responsibility of the tenant, and he can't be held liable for that.
Pets and Damage:
Most landlords willingly or unwillingly allow pets, because if they don't, they lose the lion's share of tenants. As everyone now has a companion, whether it's a cat, dog, mouse, or a parrot, so pets can't be avoided, so smart tenants make their properties pet-friendly to lure in better tenants.
There isn't much you can do to limit the mess pets make, gnawed and scratched furniture, urine stains and smells as well as disturbed neighbors is the bane of having tenants with pets. So, part of the security deposit amount should be kept for the damage caused by pets. But it's a fact that even an experienced landlord may find it hard to distinguish between mess created by pets or tenants. So, it's better to make the property as pet-friendly as you can. This means no carpets or expensive rugs, no white upholstery, or wooden furnishings.
Wear and Tear Reduction Tips:
Once you know the difference between wear and tear and damage, you will be able to limit it to a certain degree. While damage is covered through security deposit, wear and tear is a different thing altogether. While constructing and renovating, using quality material will help you limit wear and tear for a long time. For example, using epoxy coating for flooring will keep the flooring gleaming as well as stain-resistant for decades.
Kitchen:
Cooking grease, oil stains, odors as well as dust are enemies of the kitchen space. To limit the wear and tear in this particular area, you need to be smart about the material you are choosing for the furnishing. Using splash guards as well as plastic for countertops reduces wear and tear. Tiles or gloss paint on walls also help with stains and moisture.
Plumbing:
Keep a vigilant eye on the plumbing, never let any complaint from the tenant regarding a leaking pipe uncheck.
Communication:
A lot of problems can be solved through communication. Even if you have a reckless tenant, communication will help mellow them down. The bond between the tenant and the landlord gets stronger through proper communication. Communication also makes the tenant see reason and become responsible regarding your property. This can limit wear and tear as well as damage. Proper communication will help the tenant see the rental unit as their home and hence treat it like that too. Hearing and solving their complaints on time also gives boosts to the relationship between the landlord and the tenant. Bear these things in mind, and you will limit the wear and tear to your rental unit.
If you'd like to talk more about property management, or you need help with Everest Property Management, please contact us at Everest Realty.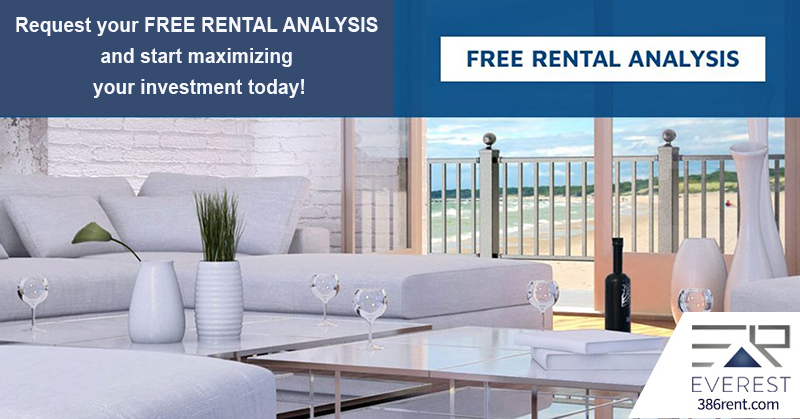 Property Management Service Areas