If you have a rental property, you must be eager to get the new tenants as soon as possible. It is important for the cash flow and the reputation of your property. However, the safety and security of your property are also important. You should not make a hasty decision to hire a tenant. Everyone is not a good tenant; you have to make this decision very carefully. Here are few tips, which can help you to find a suitable renter for your property.
Check the background of the tenant
The tenant's choice should not be personal; rather, you should take it as a business decision. You can screen the potential tenants based on these factors.
A reliable source of income: every property manager wants his tenants to pay the rent on time. So, you must find out the source of income of your tenant. According to experts, if the tenant's income is three times the rent, he can be an ideal resident for your property. You can ask for his salary slips as proof of his monthly income.
Credit records: The background and credit record can also give you some information about the financial status of the tenants. You can get his debt records to see if he had filed for bankruptcy or been evicted ever before. Different online portals are available, who offer this kind of information. You have to pay a nominal fee, and they provide you all the data you need. The debt to income ratio should be reasonable, as no one is debt-free these days. If you get many applications for the unit, you can easily decide based on the credit record and related information.
Criminal background: It is also very important to check the criminal background of the tenant. You can ask for references, and a quick visit to his previous residence can also help you know if he was involved in any criminal activity.
Know the local laws: Screening of the tenant is important, but it is also vital to get information about the local laws. You should know your rights and the rights of your tenants too. A lawyer can guide you better in this regard.
Fair housing laws: The law states that a landlord cannot refuse a tenant's application based on color, religion, race, family status, sex, nationality, or disability. If you reject an applicant for his criminal background or due to his low credit score, you should inform him about the reason for rejection.
Local laws: There are local laws for protecting the rights of the tenants and landlords. You should be aware of them. For instance, you cannot enter your property without permission from the tenants once he moves in after the lease agreement.
How to attract the tenants?
You can attract tenants, and there are many ways for that.
Write a perfect listing for your property: To attract the right renters, you have to write a good property listing. You must include some attractive details about your property and don't miss any important information. The listing must include,
Location and address
Monthly rent
Number of bedrooms
Number of bathrooms
Amount of security deposit
Pet policy
Contact information of property manager
This is the basic information your listing should have. You can also include an attractive title like "A luxury property in the heart of the city." You can also add pictures of the house. You can write about the vital features of the unit, for instance, spacious lawns, the latest fixtures, and vaulted ceilings. You have to enhance the best features of the property in the best possible way.
Use Social media and listing websites: You can give ads in your local newspaper, but online platforms are also available to advertise your property. You can choose from a variety of available options. Some options are international, like Facebook, where you can post an ad paying an economical amount, reaching the target audience. Others are local websites, which tenants visit to find a suitable property.
Hire services of a leasing agent: A leasing agent can share your burden. He can do a listing of your property and do all the related marketing tasks as well. Agents have the experience to differentiate between serious tenants and non-serious ones. However, you have to pay the agents for their services. If you can afford it, hiring a realtor is not a bad idea.
Presenting the rental unit
Once you have done proper marketing, you will start getting applications from potential tenants. They will be interested to see the rental unit. This is very important to get the best possible price. Your property should be cleaned and decorated to some extent. Hiring a cleaning service will not be a wastage of money at this stage.
During the visit, highlight the best features of your unit. You can mention all the things, which were not included in the listing. Don't forget about minor things, such as sunlight coming into the rooms and windows in rooms. You can also mention the vicinity of the property. A wide road at the front, a nearby park, and a shopping area within walking distance can also be attractive for tenants.
A property manager can be helpful
Many landlords find the process of listing, screening of tenants, showing the property to different people, and all the leasing paperwork very difficult. If you cannot handle all this or are busy with some other work, you can hire a property manager of all these things. He can do the marketing of the rental unit, show it to the tenants, can supervise the maintenance and repair activities. Property managers do all the dealing with tenants, sending them notices, and managing monthly accounts.
If you hire the right tenants, you can get rid of any future problems like eviction. A property manager can be a great help during the whole process. The cash flow can be smooth, and you can enjoy being a landlord without any effort.
If you'd like to talk more about property management, or you need help with Everest Property Management, please contact us at Everest Realty.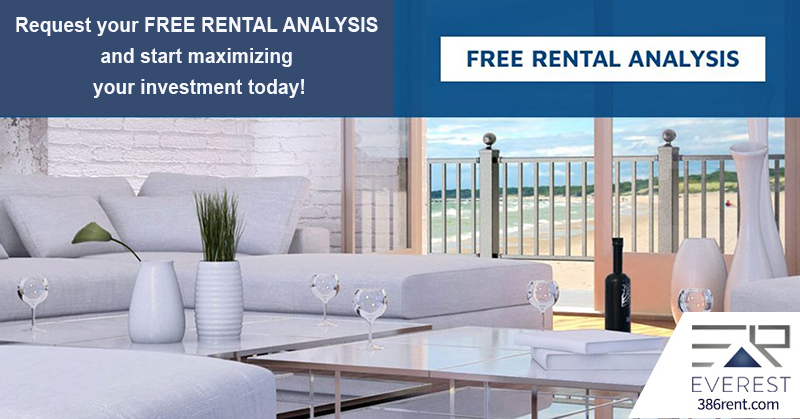 Property Management Service Areas