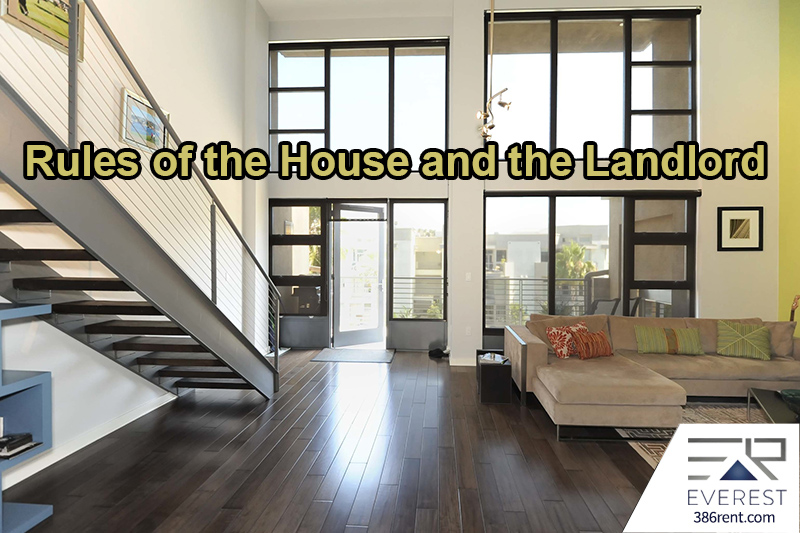 A landlord needs a set of rules just as a bank, a hospital, or a school has certain rules and regulations to be followed by everyone. House rules in a rental property apply to all the tenants and they are expected to abide by these rules. Talking of rules, even small kids know they must follow certain rules and regulations made by their parents. House rules need to be enforced strictly so that tenants are not encouraged to break them or indulge in violations. They should know they can be evicted if they break house rules.

Usually, house rules are mentioned in points and they are contained in a one-page document. Different landlords prefer to include different points in their House Rules as they face unique problems because of their tenants. Therefore, no smoking is one of the house rules in some properties while removing the trash once a week is mentioned in the house rules of other landlords. Rules are included based on the unique design of the structure as well as the experiences of the landlords. Thus, you are free to frame your own house rules that should be followed by everyone inside your rental property premises.

Why House Rules are necessary?

If there are house rules clearly written on a piece of paper, you can emphasize them and ask your tenants to follow them strictly. Tenants find it easy to remember the rules if they are given to them in the form of a written document.

House rules are necessary because of the uniqueness of every property. Different properties have different rules and it is better to inform your tenants about house rules specific to your property.

House rules have a legal force behind them and their violations can lead to eviction of the tenants. It is easier to cite the reason for initiating the eviction process if you have house rules in your property.
Some important house rules in rented properties
Tenants should replace the dead batteries and they should not in any case disconnect smoke detectors
Tenants should not light fire or burn candles in the rented unit
Repair work will not be undertaken during weekends. Tenants should inform about repair before 6 PM on Friday.
As you can see, the language of these rules is simple and straightforward. They can be easily understood by the tenants and they know the consequences if they break the rules.
How to ensure tenants understand all house rules

It is not enough to hand out a copy of your house rules to your tenants at the time of signing of the lease agreement. You need to read out aloud each rule and encourage your tenant to clear any doubts that he has in mind. This may take some time, but it makes sure that all rules are well understood by your tenants and they cannot complain about any rule later on. Get house rule document signed by the tenant and give him a hard copy as well as a soft copy through email.

Tenants tend to follow rules if they are well informed

There will always be a few tenants who will break the house rules. But in general, most tenants abide by your house rules as they understand their importance for the safety and security of other tenants and the property. Let your tenants know you will initiate action against them in case of violation of any of your house rules. It is important to have a set of house rules for your rental property. It will help you in performing your responsibilities as a landlord.
If you'd like to talk more about property management, or you need help with Everest Property Management, please contact us at Everest Realty.
Property Management Service Areas
Palm Coast Property Management
Flagler Beach Property Management
Ormond Beach Property Management
St. Augustine Property Management
Daytona Beach Property Management