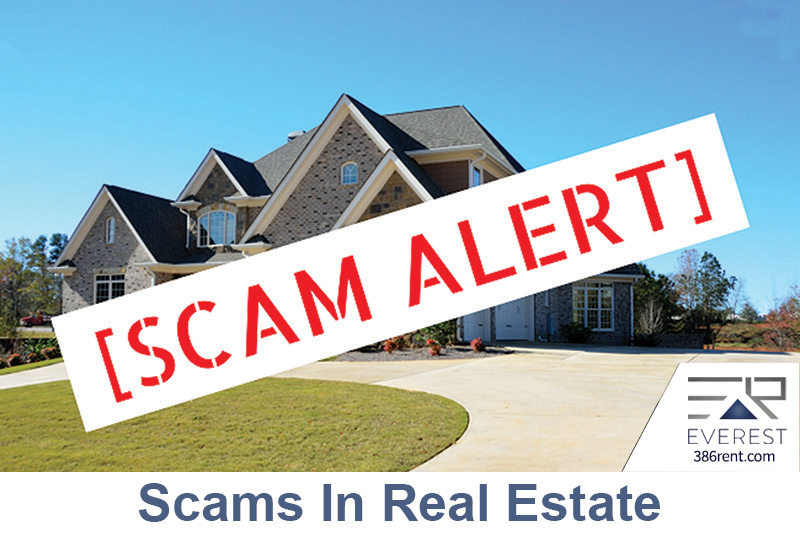 Internet has made the work of real estate investors very easy. However, web is also a place where lots of scams continue to take place. One interesting method used by scammers to dupe people is to take photos of properties form internet and use them to attract potential renters. They describe the property in an alluring manner and then lay the trap by advertising a very low rent with a minimal advance deposit. The scammer hopes to receive advance deposit from interested people and he also succeeds in duping many greedy individuals.

If you want to avoid being duped by such scammers, you need to identify red flags in any advertisement asking for money. Here are some of these red flags.

Interesting long story

Scammers weave a beautiful story to arouse the emotions of potential renters. You don't want or need to hear the story, but they make it sound so interesting that you start to believe in it. They will try to pose off as a family man trying to do good for the society. But the trick lies in not trusting anyone blindly without verifying the facts given by him first.

They will ask for help from you

Scammers will first pose as good human beings and then appeal for help from the Good Samaritan inside you. But they are only trying to play with your emotions by giving a call for help. You only fall in the trap laid by them when you believe you are doing some good work.

Spot the language

In most of these cases of real estate scams, the person is probably a non-English speaker as he uses words and phrases that you will not see norm ally on advertisements. Of course, you are not suspicious if some uncommon words or phrases have been used in the ad but they are often signs of a real estate scam. It is better to exercise caution when you spot uncommon words in a real estate advertisement.

They will paint a realtor as a devil

Scammers know that renters hate realtors for charging commission for finding homes on rent. They will tell you to stay away from greedy realtors to save your hard-earned money. They will tell you that you are getting a great deal only because there is no realtor involved in it.

Unbelievable price

It is the extremely low price that is used by scammers to arouse the emotion of greed in their customers. Anyone will be interested upon being offered a chance to get a beautiful house at half the market price rent. However, if it sounds too good to be true, chances are that it is a fraud.

How to guard against these scammers as a real estate investor

If you are an real estate investor placing ads in realty websites, the best way to protect yourself from being used by scammers is to use watermark on your pictures. Scammers find it difficult to tweak the information given on watermark pictures. You can also remain safe if you perform a Google search of your properties occasionally. If you see the picture of your property in an ad, you can act against them to safeguard yourself.

You should take away the ad of a property as soon as you have closed the deal. This will not give scammers a chance to make use of your picture to dupe innocent people.

If you are searching for properties to live on rent, it is important to control your greed and stay away from advertisements that appear to be too good to be true.
If you'd like to talk more about property management, or you need help with Everest Property Management, please contact us at Everest Realty.
Property Management Service Areas
Palm Coast Property Management
Flagler Beach Property Management
Ormond Beach Property Management
St. Augustine Property Management
Daytona Beach Property Management