Technology is helping us in every walk of life. If you want to manage your rental property, you can get assistance from technology. Landlords can install smart devices in their homes, which can help to understand maintenance issues and secure the property. Moreover, smart devices also attract tenants who like to live in smart homes.
Home rental properties can use Smart technologies?
There are different methods to integrate automation systems in a house. It can be installed in the house's structure using a central control panel. External devices can also be used to control smart devices. Moreover, adapters and standalone sensors can also be integrated according to requirements. These little changes can convert an ordinary house into a smart house. You can control all the devices through an app installed on your smartphone.
Homeowners and property managers know the advantages of converting a house into a smart home. People who love to live in smart homes are ready to pay higher rents. Smart homes are secured compared to other homes, and maintaining them is easier. However, if the landlord does not want to integrate panels in the structure, tenants can use wireless systems, which do not require changes in structure. They can make every home their smart home without much trouble.
Why should landlords invest in smart home technology?
The next generation of tenants is more interested in living in smart homes. Millennials are buying their own homes now, and new renters belong to generation Z. They are more tech-friendly and want everything smart.
New technology for homeowners
Data entry in registers is an old thing now. We have cloud-based data which you can access on any smart device. You can use property management software to share your workload and make things easier and quicker for your business. However, tech integration is not limited to data entry only. Here we discuss some latest innovations, which you can use as a landlord or tenant. These smart products are easily available in stores, and you can get them online too.
If you want to integrate these systems into the house's internal structure, it can be expensive. If you have a limited budget, you can also install external devices. A smart home can avoid expensive repairs and maintenance emergencies.
Smart Appliances: If you have installed a smart appliance, you will get informed if there is an issue. You will not be dependent on the tenant if they inform you in time or not. You can resolve the problem as soon as possible and save your money.
Moisture sensor: Installing a moisture sensor is a great idea. It can detect excess moisture and send alerts to the landlord about various moisture-related issues. Landlords can get alerts about plumbing issues like broken pipes and excessive moisture in the basement.
Remote access to enter the home: When there is a maintenance job at home, landlords have to waste a lot of time with workers, as they have to go to open the house and lock it again after work. But if you have smart locks installed in the house, you can access anyone when there is a maintenance task.
Smart irrigation system: Water utilization, particularly managing the green areas of the home, can exceed the expected limit. You can install a smart irrigation system in the home and adjust the timer for water lawns. Watering can be scheduled according to the weather conditions. These irrigation systems work smartly and use water according to the temperature and moisture content of the soil.
Smart home technology for renters to avoid home damage
If you are a tenant and the home you live in is not a smart home, you can add a few devices for your convenience, safety and management of utility bills. Here we are discussing a few of them.
Smart Plugs: These plugs do not cause any damage to the structure, and no hard-wiring is required for them. You can easily operate all the devices which are plugged in these devices. For instance, you can turn on lamps when no one is home. You can use them with a slow cooker and start preferring the food before returning. You can use these plugs when required to avoid the wastage of power. These devices are operated through a smartphone.
Smart lighting: You can change your LED bulb with smart lights. It will be easier to control these lights through your tablet or smartphone. You can program them to slowly brighten in the morning and slowly dim at night for a smooth transition for your eyes.
Smart sensors: If you have small kids in your home, you may need these sensors. You can use them at those places where you do not want any disturbance. If something moves in the area or there is any vibration, you will get a notification on your device. You can use these sensors to protect your valuable items.
Smart thermostat: Smart Thermostat can reduce your utility bills. They use weather patterns and user behaviors to adjust indoor temperatures. You can turn on Ac or heater according to the weather before reaching home.
Other than these economical devices, you can also use some fun smart devices. For instance, trash cans are available in the market that can make the list of those items, empty cans you have thrown in that bin. Refrigerators can also suggest recipes according to the food items they have.
Are there are disadvantages of smart devices?
Like anything else, smart devices also have disadvantages. It's better to understand the advantages and disadvantages of everything before you install it. Here are some disadvantages of these smart devices.
Smart devices can be a security risk as they are vulnerable to hackers. Moreover, network failure can also lead to the malfunctioning of these devices.
These devices need a strong internet connection to connect with your smartphone. You also need to install different apps on your phone. A new user can find it difficult to use so many apps. Many companies manufacture these devices; you can choose one according to your budget. These devices can improve your standard of living and make a rental home more attractive for tenants.
If you'd like to talk more about property management, or you need help with Everest Property Management, please contact us at Everest Realty.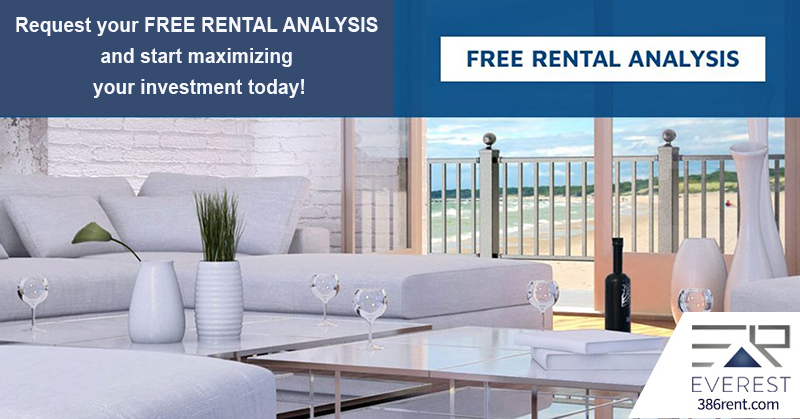 Property Management Service Areas