Are you looking for a list of tenant screening options for landlords? We'll highlight five of the best credit and background check options to use in 2022. First, let's begin by giving a brief overview of tenant screening.
What is Tenant Screening?
As an owner, you want to ensure that your property or house is in good hands. Communication with the tenants will be straightforward, and you'll get your rent in time. This is possible thanks to the screening process for tenants.
Tenant screening involves screening potential tenants and choosing the most suitable candidate to be your tenant. To do this, landlords utilize the tenant and credit bureaus' documents and check references. The tenant screening comprises an examination of credit history, employment history, criminal record checks, and rental history (paying particular attention to previous expulsions, if there were any).
Check out our article about the process of screening tenants and the elements from A to Z in case you require more information about this important subject.
Although you can't get a guarantee that you will never face problems with the tenant you choose by conducting tenant screening, it will let you know how reliable they have been previously. Additionally, it enables you to examine specific patterns observed in their past and draw some conclusions regarding their behavior.
Tenant Screening Services for Landlords
We think that the requirements regarding screenings of the tenants for landlords and tenants could differ slightly. For tenants, one of the primary elements is the cost. Because they must submit at least a portion of their reports to various property managing agents, the cost of these reports could quickly become expensive, so tenants could be tempted to look for the most affordable service available.
However, landlords may have different needs in selecting their top screening options for available tenants. First, you can choose the screening agencies that give you the most complete details. Also, look for screening services that can provide reports straightforwardly. Also, the cost of the information you receive should remain a significant factor.
In some states, there's an upper limit on the amount that can be applied for, and the property manager may be in legal trouble for asking for more than the landlord-tenant laws allow. Even if they are doing it in order to conduct a costly tenant screening.
If you can now see the primary criteria we use to select the top tenant screening services, Let's get into more detail regarding the available top firms.
Rentberry
Rentberry's screening for tenants is ideal for smaller-scale landlords as well as property managers. Rentberry offers extensive credit and background checks and a quick overview of the most crucial details. You can expect to see the tenant's rental history, evictions, driving, civil records, and criminal records. For credit reports, the business gives you the credit score and the factors that affect it, such as employment history, collections, delinquencies, and much more.
The data comes from TransUnion records, one of the three major credit-related agencies in the US. Tenant screenings are free for landlords, as you can forward the screening request to your tenants. In addition, they ensured that they introduce tenant screening on their platform—the option to allow tenants to be charged for screening costs at $39.99. As we mentioned earlier, we suggest you consider this option because it will save you time and give your tenants more significant control over where the application fee is spent.
The essential report is quite limited and provides information on evictions, criminal notices, and rental background. A different report that costs $19.95 provides the credit score and a credit report.
RentPrep
The two choices are you can choose between $21.00 or $38.00. The less expensive plan does not give many details about the credit score and usually only includes a background screening. Therefore, if you're trying to find out more about whether your tenant is going to be capable of paying rent punctually and in full. We recommend an additional plan. The company makes its reports based on data from TransUnion and also offers the ResidentScore instead of credit scores.
Furthermore, if you opt to utilize RentPrep, you'll have to be responsible for the tenant screening because there's no alternative for tenants to pay for its cost. It is also essential to be aware that RentPrep Reports (the cheaper option) require an hour to produce and are only available during office hours.
Experian Connect
One of the least expensive options is a credit report from Experian, which is available at $14.95 and payable by the potential tenant. The only thing you have been able to accomplish as a landlord is to ask for a report by giving the tenant's name and email address. Once the tenant has received the results of their screening, they can send them to you.
In this instance, lower costs can also translate to limited information being provided for the owner. Experian can provide a full credit check as one of the credit industry's largest report-making agencies. Reports cover credit rating, credit score of credit cards with payment history, credit report inquiries, and public record file filings. For instance, it does not provide landlords with details regarding criminal records and does not report the rental history.
TurboTenant
The reports from TurboTenant are an ideal option for landlords with large amounts who want an option that provides a thorough tenant screening. Like many other services, landlords need to enter the email or telephone number of the prospective tenant to send the invitation. Once apartment seekers have verified their identity, the report is delivered directly to landlords.
There's only one option to select from, and the cost is $55. The report includes information on credit scores, inquiries into credit collection, criminal records, prior expulsions, and much more. This credit score is based upon the information supplied by TransUnion.
Why Should You Always Screen Your Tenants?
Tenant screening is one of the essential things that you should not leave out. Tenants can pay it out of their own pockets.
For more information on the advantages and disadvantages of conducting the tenant screening process for landlords, you can read our blog post on why it's essential to check your tenants. If you dedicate a small amount of your time to running an identity and credit check and deciding on the most suitable candidate, you'll gain lots.
First, you are protected from financial loss if the tenant razes your home or does not pay rent in time. Additionally, searching for the right tenant could cost you additional time, effort, and the cost of the property not being occupied for a set period.
If you'd like to talk more about property management, or you need help with Everest Property Management, please contact us at Everest Realty.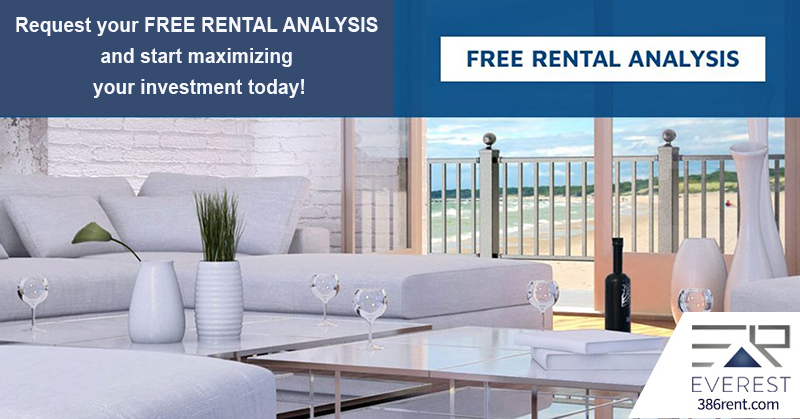 Property Management Service Areas