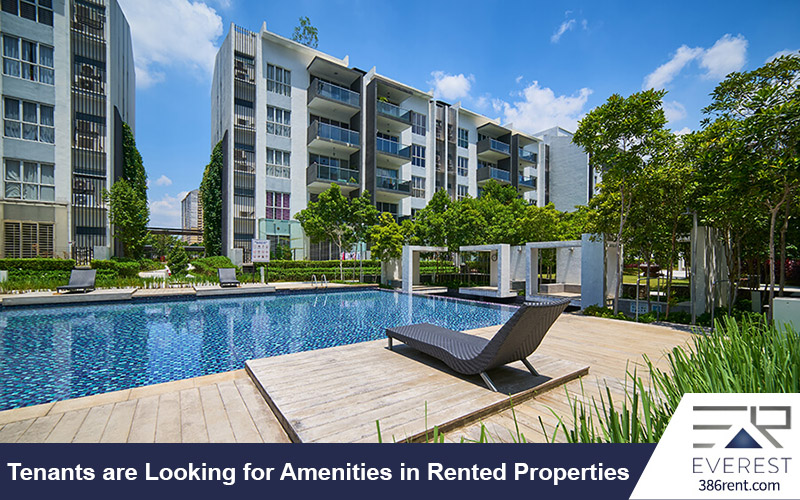 After location, it is the amenities provided by the landlord that matter the most for prospective tenants. In fact, the reason why tenants flock to one property over other available options is attributed to the presence of desirable amenities. Even landlords recognize and accept this importance of amenities. Whereas providing on site laundry service was once considered a luxury, landlords are today investing in dog parks, fitness centers, and spaces for community events. If you are a landlord or a property manager, it is very important to keep an eye on the amenities that are preferred and insisted upon by the prospective tenants.
Pet friendly properties
With most families owning pets, it is hard to insist upon families with no pets these days. You can easily lose out many good quality tenants to your competitors if you keep saying no to pet owning families. You need to keep aside your personal preference and make your property welcoming for pets. This will help you in attracting large numbers of tenants looking for such properties. With 75% of the families owning at least one pet, a pet friendly property is one of the topmost searches conducted by applicants. Do not worry about the damage to your property as pet owners are very considerate and readily pay for any loss of property caused by their pets. They are also ready to pay a security deposit for their pet and a monthly amount as pet fee to the landlord. It is advisable to go for a tile or laminate flooring that is scratch resistant. Also, choose concrete for the floor of your garages as pets cannot damage it.
Efficient HVAC unit in a running condition
One amenity that gives lots of peace of mind to most applicants is the presence of a high-quality HVAC unit that is in a working condition. While HVAC is a prerequisite in places experiencing hot and humid climate, it has not remained a luxury even in states experiencing normal climatic conditions. A well-maintained HVAC is a proof that you not only care for your property but also the requirements of your tenants. In fact, when it comes to choosing between your property and that of your competitions, it is often the quality of HVAC that helps in tilting the scales in your favor.
Swimming pool and fitness center
Realizing the importance of fitness and recreational requirements of the Millennials, more and more rental properties today contain these amenities. It is a very reassuring thought to be having fun in the pool during hot summer days. Similarly, the presence of a gym or a fitness center in your property attracts health conscious individuals. More and more men and women are today hitting the gym to stay healthy and fit. These amenities are easier to maintain than what most landlords think as they are not as frequently used by tenants as they believe they would at the time of moving in.
Wonderful security through surveillance
Security is a necessity of all tenants and they are bound to be attracted to your rental property if your property is highly secured through electronic and manual surveillance. In this age of high technology, it is not necessary to deploy armed guards to look after the security of your tenants. You can install electronic sensors and CCTV cameras to instill a sense of confidence among your renters. Investing in security paraphernalia may pinch financially in the beginning but it pays for itself in the long run by attracting large numbers of good quality tenants to your property.
If you'd like to talk more about property management, or you need help with Everest Property Management, please contact us at Everest Realty.
Property Management Service Areas
Palm Coast Property Management
Flagler Beach Property Management
Ormond Beach Property Management
St. Augustine Property Management
Daytona Beach Property Management
Port Orange Property Management