Palm Coast, Florida, a relatively small coastal city, has been quietly gaining momentum as one of the best real estate investment opportunities in recent years. The city offers a variety of features that make it an attractive location for both homebuyers and real estate investors alike. In this essay, we'll explore some of the reasons why Palm Coast is considered a hidden gem among the many options for real estate investment opportunities.
First and foremost, Palm Coast is known for its natural beauty. With over 70 miles of coastline and a mild, subtropical climate, it offers residents and visitors alike a host of outdoor recreational opportunities. This draws in tourists, who often turn into long-term residents or investors. It's also one of the reasons why Palm Coast has seen a steady rise in its population over the years.
Despite its natural allure, Palm Coast has maintained its affordable cost of living. Compared to other coastal cities, Palm Coast's home prices are relatively low, making it an ideal location for first-time homebuyers, retirees, and investors who want to make a smart financial decision. According to Zillow, the median home value in Palm Coast is $280,000, which is significantly lower than other coastal cities in Florida like Miami or Tampa.
However, the city has not been immune to the real estate market's rising trends. The housing market in Palm Coast has been on the rise in recent years, with steady appreciation rates. According to NeighborhoodScout, Palm Coast's home appreciation rate over the last decade was 7.8%, which ranks among the top 20% nationally for cities. This means that not only is Palm Coast an affordable option, but it's also an investment opportunity that can provide long-term gains.
Another reason why Palm Coast has been gaining momentum in the real estate market is its economic growth. The city has seen steady growth in its job market, with a variety of industries and businesses moving into the area. Palm Coast is home to major employers like Coastal Cloud and AdventHealth Palm Coast, among others, and the city's tourism industry provides significant job opportunities for locals. This has led to a stable and diverse economy that is less reliant on any single industry, making it an attractive location for real estate investment.
Moreover, Palm Coast has made significant investments in its infrastructure, making it an even more appealing location for investment. In recent years, the city has invested in a variety of infrastructure projects, including the expansion of its water treatment plant, upgrades to its airport, and improvements to its downtown area. These upgrades will enhance the city's appeal for tourists, residents, and businesses alike, increasing property values and creating new investment opportunities.
Finally, Palm Coast's real estate market is poised for growth in the years ahead. According to a report from Realtor.com, Palm Coast ranks among the top 10 hottest housing markets in the United States for 2022. The report cites the city's low inventory and increasing demand, as well as its relative affordability, as reasons for its strong position in the market. This makes Palm Coast an even more attractive location for real estate investors who are looking to get in on a growing market.
In conclusion, Palm Coast, FL is a hidden gem among the many options for real estate investment opportunities. The city's natural beauty, affordability, economic growth, infrastructure investments, and strong real estate market position make it a smart choice for those looking to invest in real estate. With its diverse economy and increasing job market, Palm Coast is an attractive location for both homebuyers and real estate investors. As the city continues to grow and improve, we can expect to see even more opportunities arise in the years ahead. If you're looking for a solid investment opportunity, Palm Coast is definitely worth considering.
If you'd like to talk more about property management, or you need help with Everest Property Management, please contact us at Everest Realty.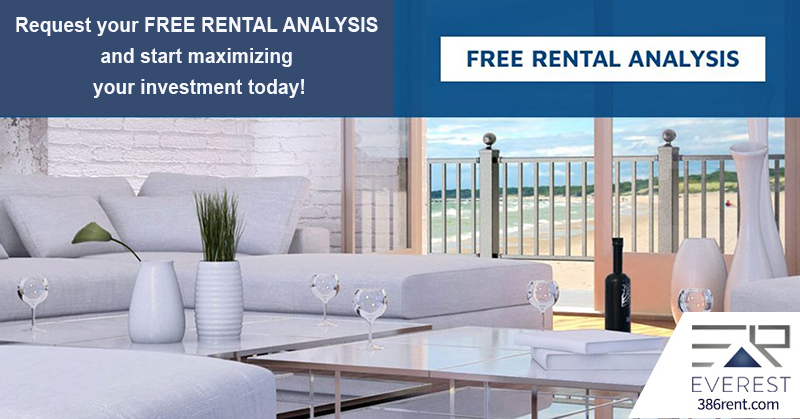 Property Management Service Areas