Real estate is one of the best investments you can make. It's an exciting prospect to buy an investment property. It's not surprising that investors can share their success stories with others and show how they can make a lot of money flipping distressed properties.
These common mistakes can be made, regardless of whether you're an experienced investor or a first-time property owner.
Mathematical Guessing
Although a potential investment might look appealing at first, if you don't take the time to calculate the numbers properly, you will likely end up with a property which doesn't offer the profit margins you are looking for. You should not let your mind be taken over by guesswork or comparisons with other properties to determine if you will be able to earn income from your investment portfolio.
You must evaluate the viability and profitability of any deal. Based on an understanding of the local rental rates, mortgage rates, management fees, closing costs, and closing costs, you can determine your profit margins. These will immediately impact your finances but don't forget about long-term expenses such as taxes, landlord insurance, regular property maintenance, and other costs. You can accurately calculate important metrics such as your cap rate or cash on cash return.
Although it's not as important when many areas are in hot rental markets, you should still analyze the vacancy rate and occupancy rates of your potential property. The property should have these numbers available if they were previously rented out since they should be easily accessible if the property were previously rented out.
Prioritizing the Fixer-Upper
This type of investment tempts investors looking to invest in fixer-upper properties. An appealing fixer-upper might look good on paper, especially if the owner is a handyman who is willing to make repairs. As a homeowner, you will have the opportunity to lower your costs and save money by performing the renovations yourself on these homes.
There are times when renovations don't go as smoothly as you might expect and as quickly as you think they should. It is quite common for people to be unaware of the fact that after a property has been renovated, it may take some time before it is possible to rent it out after completion.
Anybody who has ever completed a remodel project knows it takes longer than expected and is more costly than anticipated. If your property is vacant while renovations are underway, you will miss out on rental income. Don't let yourself be fooled by the temptation to view properties as if you were looking for a fix-and-flip investor. Rent-ready properties will ensure that you begin collecting rental income immediately.
Self-help is possible
DIY landlords and investors have several advantages over those who are not. A good long-term return on your investment can be obtained by managing your property since you can save a lot on fees along the way.
When investors purchase investment properties, they often begin as DIY landlords who turn them into rental properties. When the portfolio size becomes too large for the landlord to manage multiple tenants' daily concerns on his own, they seek management assistance.
Despite this, you should not let this stop you from reaching out for help if you need it. Even the most experienced DIY landlords will likely need to use many resources to succeed. To ensure growth and avoid legal problems, smart investors seek the guidance of tax experts, lawyers, contractors, and fellow landlords. If you establish a network of people within your industry, you will always be able to contact people who can help when you have any problems.
With the right tools, expert advice and support, self-management is much easier. When you build your network, make sure you are addressing the business and accounting aspects of renting a property. When finding the right property management software, it is crucial to do thorough research. A showing scheduler or syndication service is also helpful to ensure that you don't spend hours doing tasks that can be automated.
Know the local rent laws
You must keep up to date with current rent regulations, regardless of whether this property is your first or second investment property. You might not realize that changes to rental law can be made much faster than you think. Do not assume you know everything there is about your local laws. You will need to deal with different rental regulations if you expand your portfolio and move to another state or municipality.
Check to see if rent caps or any other laws could affect your long-term ROI. Also, review any covenants, rules or regulations that your community has. If your property is in an HOA, ensure there are no restrictions regarding short-term or long-term rentals. This is especially important if you plan to rent it out via an online listing site such as Airbnb or Vrbo.
Add to portfolio instantly
It can be tempting to buy another rental property as soon as you have earned income from your initial investment. Although you might be excited to add to your portfolio, paying off your debt before investing is best. You can protect your finances from an unexpected event or economic downturn by using safe approaches.
If you believe your first investment will yield more profit than your current loans' interest rates, then you may be able to add to your portfolio. Avoid any uncertainty and reduce your debts before you take out more loans.
Conclusion
Purchasing an investment property can be a lucrative investment. Still, it is important to keep in mind that it is a significant financial decision that must be made before investing in a real estate investment property. To become a DIY landlord, you must invest a lot of time and effort in planning. If you are willing to put in a little time and effort, you might find a new source of income for the rest of your life and a new passion for growing your assets.
If you'd like to talk more about property management, or you need help with Everest Property Management, please contact us at Everest Realty.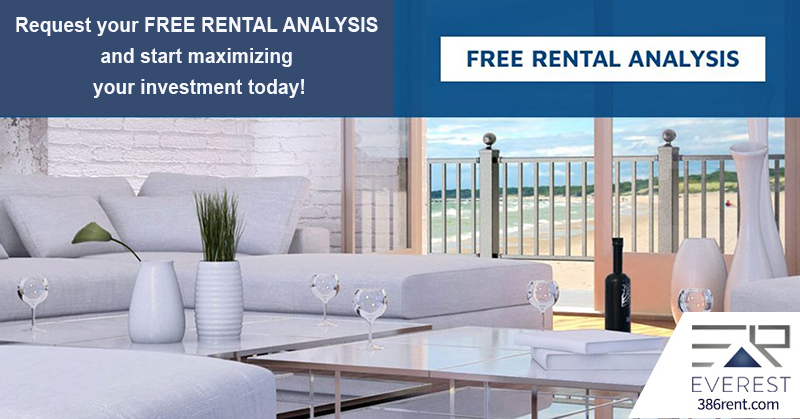 Property Management Service Areas