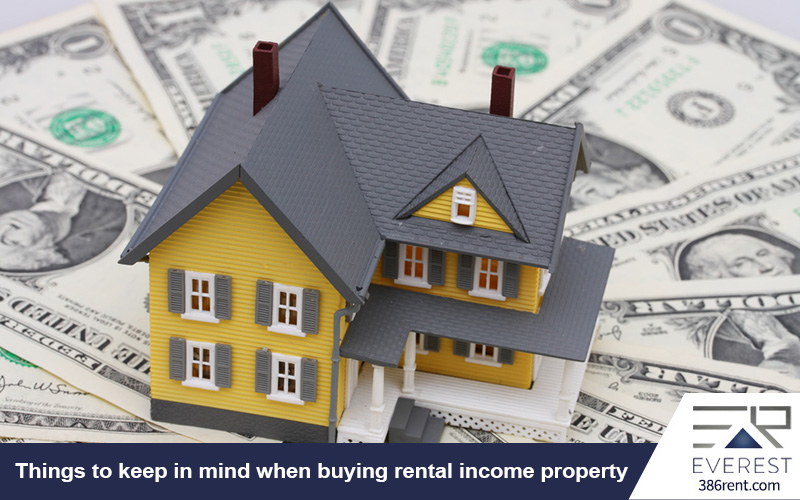 Buying a rental income property is a very popular method of real estate investing. You can buy an asset that appreciates in value over a period. More importantly, it allows you to earn a steady stream of passive income in the form of rental income. However, to make sure your investment turns profitable, it is important to keep certain things in mind.
Location
Location is the most important criterion when buying a rental income property, even more important than its condition or price. Some investors are tempted to buy a property in a remote location if it is available at a low price. Never commit this mistake if your objective is to earn rental income from the property. What use will be this property if you fail to attract good quality tenants to it after buying and then renovating it? If most units in your property remain vacant, you will lose more money than you are hoping to earn from it. Therefore, it is prudent to buy a rental income property in a location that is developed and boasts all sorts of amenities for residents. It should also be close to modes of mass transportation if you wish to maintain a positive cash flow from your property. Keep in mind that good quality tenants are attracted to properties in decent neighborhoods with not only shops, hotels and features of entertainment but also those where crime rates are low. If properties in very good location are very expensive, you can strike a balance by buying a property in a neighborhood that is not so good, but the property is wonderful with all amenities. Remember that your aim is to maximize your rental income.
Condition
Condition of the home is another important consideration when buying it for rental income purpose. If you are getting a property for less than its market value, there is always a solid reason behind it. If you are not experienced, you can easily fall prey to an alluring offer of a low-priced rental income property. However, it is only much later that you realize that you have spent a lot of money on making your property rent ready. These expenses mean your rental income property has cost you much more than its sale price. This is the reason why it is necessary to make an intelligent guess about the kind of money a property needs for its repairs before buying it. Add this amount to the asking price as you would have spent this much to receive rent from your tenants.
Sometimes, price of the rental property is low because of high crime rates. You are happy that you have purchased a good property at a low price, but you realize it is costly as good quality tenants shun a property in a location with high crime rates.
Prospects
If your aim is to fetch a high price to book profits in the long run, it is important to buy a property in an area that is developing at a brisk pace. Early bird catches the worm they say, and you will be able to secure a deal at an attractive price. As the infrastructure of the area develops and mass transportation comes to the area, you will find that the value of your property increases considerably. It will also attract large numbers of families that want to live in an area with modern amenities. You can also think of buying a residential property that can be converted into a commercial property later when the area has become fully developed. By doing this, you can fetch a very high rental income from the same property.
If you'd like to talk more about property management, or you need help with Everest Property Management, please contact us at Everest Realty.
Property Management Service Areas
Palm Coast Property Management
Flagler Beach Property Management
Ormond Beach Property Management
St. Augustine Property Management
Daytona Beach Property Management
Port Orange Property Management