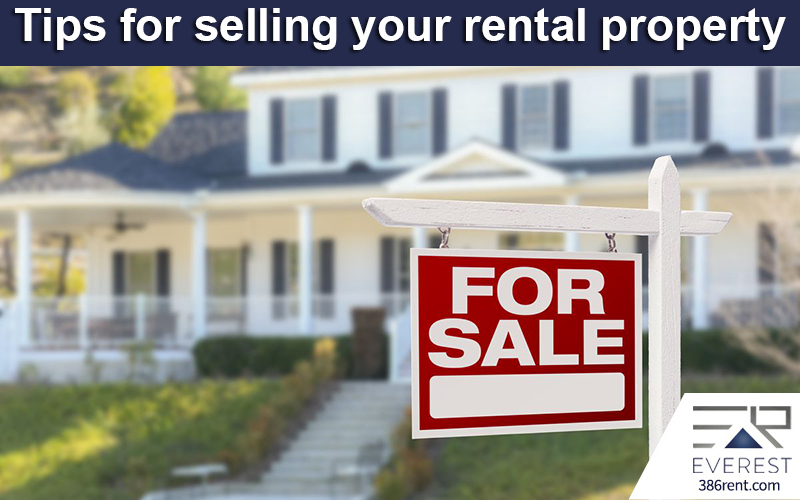 Selling a rental property is a little different form selling a single-family home or an apartment. Here you have to think about tenants living in your property. It is not just about finding buyers for your property but also asking your tenants to keep the property in a good condition to impress your visitors. They also need to cooperate with your listing agent and the potential buyers who keep coming on showings. Real problem is created by tenants who refuse to move out. Here are some tips to make it easy and hassle free when selling your rental property.
Keep your tenants informed
Many landlords try to hide the fact of property on sale form their tenants. This can prove counterproductive as your tenants will somehow find it from your moves. Do not be afraid of your tenants as it is your right and decision to sell the property. If you include tenants in this exercise, it would be easier and helpful for you. However, you need to tell your tenants much in advance so as to make it possible for them to decide their future course of action. It is not the news about selling your property but how you convey the message to your tenants that is more important for you.
Try to be more understanding with your tenants
Many tenants are shell shocked to hear about your plans to sell the property. This is because they must prepare plan of moving out from your property. This is where your decision to break the news in advance helps your tenants. Many buyers are investors who choose to keep on existing tenants, but your tenants need to be prepared for all eventualities. You are not responsible for the action or the behavior of the buyer so the least you can do is to empathize with your tenants.
Remember that your tenants have a legal right to continue to live in your property until the expiry of their lease agreement. You can sell the property, but the buyer needs to respect the lease agreement signed by you as their landlord. Otherwise, you have the option of getting your tenants to agree to vacate the home before the close of the deal to allow you to hand over the property to the buyer without tenants. If your tenants are cooperative, you can reach an agreement with your tenants where their lease gets terminated earlier than its term. In any case, you need to give notices to all your tenants at least 30 days in advance to vacate the property.
If you put your property on the market with tenants living inside, you need cooperation from your tenants as it is seen that prices of properties where agents and buyers get limited access drop from their fair market values. You can offer your tenants some incentives to be cooperative. These include help in moving out and a discount on the remaining outstanding rent. If you are organizing an open house during weekend, you may even have to buy hotel rooms for the stay of your tenants.
Who can be the buyers of your rental property?
Your rental property can be an alluring investment for a real estate investor. If you are keeping your property in a top condition and it is in a desirable neighborhood, you can get a good price for it even if you have many tenants living inside it. There have been many instances where an existing tenant has himself purchased the property from his landlord. Having tenants in your property can be a plus point working in your favor as you can show prospective buyers that they can generate positive cash flow from your property.
If you'd like to talk more about property management, or you need help with Everest Property Management, please contact us at Everest Realty.
Property Management Service Areas
Palm Coast Property Management
Flagler Beach Property Management
Ormond Beach Property Management
St. Augustine Property Management