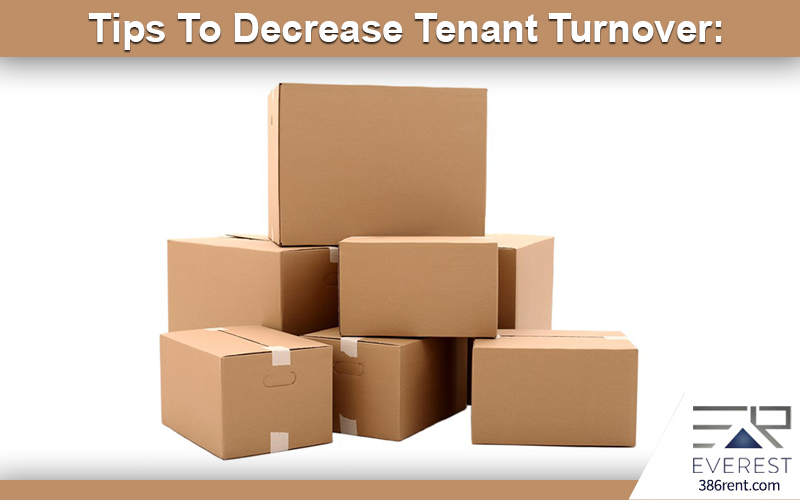 No landlord likes a vacant house, because a vacant house means no cash flow. Many landlords don't suffer from this as they know how to get their properties rented faster than others. This is called the lower turnover rate. If you are looking to minimize your tenant turnover, read ahead.
Asking For Feedback:
Most landlords see the problems that might make their investment rental properties unappealing to renters. The best way to know these problems is to ask for feedback from renters. You tenants have been living in your house for long, they know all strong and weak points of the house, isn't it a smart move to ask them what the house lacks?
The most effective way to make your property efficient and your service impeccable is to learn from your mistakes. Find out what you can do to make your property and your attitude more welcoming. The easiest way to do that is to ask your tenants for feedback once their time is over at your rental property.
Rent Increment:
Many tenants find it bothersome when landlords keep increasing the rent. Most of these tenants aren't aware of the state laws. So, rather than complaining, they tend to vacate and find a new place to live.
However, landlords are earning through these properties, so their rent increase is justified, given they do it promptly. Here are the ethics of increasing rents:
Always increase rent at the end of lease and warn your tenants beforehand about the rent increment
It's unethical to increase rent before a couple of years
Also, before increasing rent, do a little research and cover the following question in your inquiry.
Cost of similar properties?
Are there any affordable options than yours in the neighborhood?
Can your renters afford the increment?
Will you be able to find tenants fast enough?
The answer to these few questions will clear your position and whether or not you should increase the rent.
Screening Tenants:
If you have the habit of screening your tenants properly before letting them in your rental property, you will have a low turnover rate. As screening lets, you find the best tenants who might want to stay with you for a longer period. Finding the right people is the key to minimize tenant turnover. Trustworthy tenants with good credit scores are more likely to have extended agreements, hence reducing your tenant turnover.
If you don't screen your tenants properly, you might let in dubious characters. This will result in sudden evictions. Such tenants aren't good for long-term contracts as well. In the long term agreement, you have to communicate with your tenant on a monthly or bi-monthly basis, so you must choose wisely.
Marketing:
How can tenants come up for renting if they don't even know your property is on the market? Most landlords are way behind the marketing game. If you are one of those, you need to buckle up. In the age of technology, the "for rent sign" isn't going to much good. You need to properly market your property to attract the right tenants. Post decent pictures with attractive description and also include as much information as you can about the property on giant rental sites such as Rentberry.
Making Up For Weak Points Of The Property:
No property is perfect, and this is a fact. So, what do you do about the weak points of your property if you can't eliminate them? The easiest way you can mask the weak points of your property is by shadowing them with strong suits of your property. Free Wi-Fi, trash collection, complaint box as well as parking are some of the amenities you can offer to make up for the weak points of your property.
Pet Policy:
If you have a strict rule about no pets, you will have a problem finding tenants quickly. According to a survey, 85 million families or more than 60% of families own pets in States . If your property isn't pet-friendly, you are at a considerable disadvantage. Although there is a lot of wear and tear as well as damage involved when it comes to agreeing to tenants with pets, however, you can minimize the damage. There are many ways you can make your property pet-friendly and minimize your tenant turnover.
Be Tech-Savvy:
In the age of technology, your place won't be able to do well if it's not smart enough. Millennials occupy more than half of the renter's pool, and you would lose a big chunk of renters if you don't keep up with the technology they need. To increase rental unit turnover, you need to make your place tech-savvy. Add a couple of high-tech widgets to attract the new age renters. Temperature control, smart motion detector lights, and such are great ways to impress the new age tenants.
Recommendations:
No matter how hard you work on your property, there is always someplace better than yours. Tenants will come and go no matter what you offer them. So, to minimize your tenant turnover, always ask for recommendations. Word of mouth is the kind of marketing that doesn't take any effort on your pat and helps you get better tenants. Don't hesitate to ask for referrals and recommendations. It's the best way to get reliable tenants faster than you can blink.
Learning new Ropes:
With smart websites and applications like Rentberry, you can learn new ropes to get better tenants. For example, their "rental auction" service is a great one that lets you find tenants quickly by auctioning your rental property and getting custom offers. Through this, you can evaluate the market as well as reconsider your initial rent range when the rental market is slow.
Conclusion:
These tips and tricks are gathered over time, and a more experienced landlord will know more tricks to keep his tenants happy and sign for long term leases than a novice. The basic rule to do so is to learn from your mistakes. Never make a mistake twice, or you might get tagged as a slow learner.
If you'd like to talk more about property management, or you need help with Everest Property Management, please contact us at Everest Realty.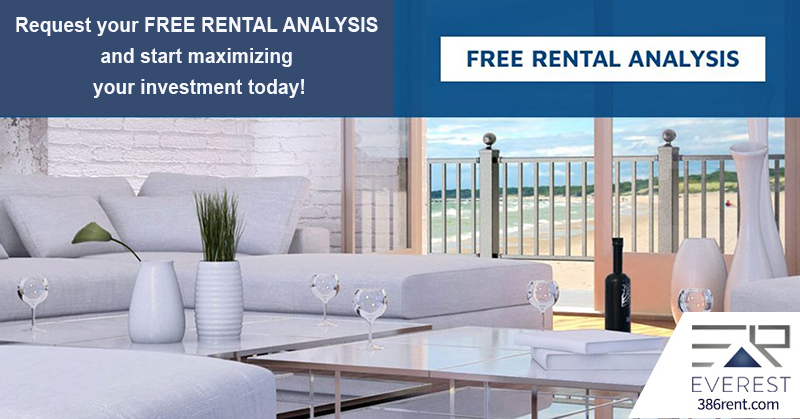 Property Management Service Areas